GVC Readies PartyPoker for Bigger US Presence
By
January 9th, 2020 | Last updated on January 9th, 2020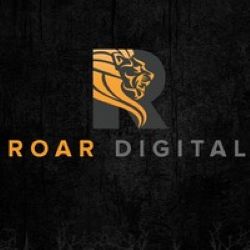 It seems that PartyPoker is taking all of the necessary steps to launch an online poker site in Nevada as a part of the new regulated market.
For years, WSOP has been the only online poker operator in Nevada, but that monopoly is likely coming to an end in 2020.
PartyPoker first indicated its Nevada intentions when it applied for an interactive gaming license in May 2019. And soon after, the Nevada Gaming Control Board approved the license for PartyPoker's parent company GVC.
No news followed from GVC…until poker information specialist Kevin Mathers posted this tweet indicating that there will be a PartyPoker US Network from BetMGM.
There may be some #HotNews coming from PartyPoker in the US according to this email from BetMGM pic.twitter.com/971PrDns7b

— Kevin Mathers (@Kevmath) January 5, 2020
While this is not confirmation of anything in particular, all signs point to a second Nevada online poker site. One could pop up in Pennsylvania as well. It deserves a deeper look.
Three Minus Two Plus One
Nevada legalized online poker within its borders in 2013. The first site to launch was Ultimate Gaming, in partnership with Station Casinos, in April 2013. The WSOP then launched its site via its Caesars affiliation a few months later. And by early 2014, Real Gaming started a poker site with South Point Casino.
Three sites were active by mid-2014.
Ultimate Poker overestimated the market, possibly spent too much money, and closed by the end of 2014. Real Gaming departed then, too, never having gained much traction.
One site remained.
The WSOP persevered, propelled by its affiliation with the summer World Series of Poker and its eventual network sharing with its WSOP poker site in New Jersey. It has maintained a monopoly on Nevada online poker, albeit a small market.
The launch of PartyPoker in Nevada could finally push the WSOP site to be more responsive to players and step up its promotions. Competition will drive benefits for players as the sites compete for business.
This will make Nevada a market of two poker sites.
Bring partypoker to Nevada and link player pool with partyNJ 🙏🏼

— Jamie Kerstetter (@JamieKerstetter) December 29, 2019
Paperwork and More Paperwork
In May, GVC executives made the case for an interactive gaming license with the Nevada Gaming Control Board and received preliminary approval. Soon after, the Nevada Gaming Commission gave its final approval for a two year-license.
GVC's BWIN.PARTY (USA), Inc. became an official "interactive gaming service provider" in the state of Nevada. And its live casino partner is MGM, a company under which playMGM partnered with GVC back in 2017 in anticipation of an eventual launch in multiple states. It was already matched with GVC to a degree when it launched PartyPoker with Borgata in New Jersey several years prior.
Meanwhile, GVC and MGM petitioned for a new license in New Jersey in 2019 under the brand Roar Digital. And the New Jersey Division of Gaming Enforcement did issue that license.
Just this week, the Nevada Gaming Control Board accepted applications from executives at MGM Resorts, Mandalay Resort Group (under MGM), GVC Holdings, and Road Digital, as well as MGM Sports & Interactive Gaming based in Las Vegas. They also submitted applications for licensure as an information service, manufacturer, distributor, and manager.
What's Next?
There is no timetable or official word from PartyPoker or Roar Digital as to an actual Nevada online poker launch or even if it is still pursuing an interactive gaming license in Pennsylvania.
Online Poker Report asked Roar Digital CEO Adam Greenblatt about PartyPoker in Nevada, and he said that it is "not a short-term priority." He added, "We will get there."
Mathers' aforementioned tweet, however, was taken from a promotional email to New Jersey players signed up for BetMGM and BorgataPoker. The email mentioned a "PartyPoker US Network $250K Freeroll" set for January 26. Players can win tickets worth $320 into a bigger tournament.
At this time, there is no PartyPoker network, as the site is only live in New Jersey. However, if the company does launch in the coming weeks in Nevada, players in both states could play. The sites would likely not be linked yet in the multi-state online poker network, but that could be managed by the end of March, which is when the PartyPoker US Network will offer that $250K tournament with seats costing $320 each.
Our prediction: A PartyPoker-affiliated online poker site will launch in Nevada before January 26 and connect with New Jersey players by the end of March.
I know, super frustrating, but its not easy to obtain licensing. We are in NJ and Nevada so far, only another 50 states to go I suppose! 😀 haha

— partypoker (@partypoker) January 7, 2020
Related Articles