WSOP Could Have Online Poker Competition in Nevada
By
May 20th, 2019 | Last updated on May 20th, 2019
Home
»
Poker News
»
WSOP Could Have Online Poker Competition in Nevada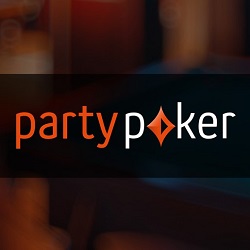 The Nevada online poker market is a solid one in that the WSOP poker site garners a reasonable amount of player traffic from players visiting or living in the state. With its offering in New Jersey, also, it is the only site to share online poker liquidity in the two biggest gambling states in America. And when the World Series of Poker plays out in Las Vegas from the end of May through the middle of July, poker players from around the world log on to compete at WSOP online.
From the end of 2014 through today, WSOP has been the only online poker site in Nevada. It has successfully cornered the market, eliminating its competition early on in the first years of legal online poker, and it no other company has yet tried to get into that game.
That may be changing.
It seems that GVC, parent company of PartyPoker, has applied for and received preliminary approval for an interactive gaming license in Nevada.
The GVC/MGM Nevada licensing application includes a request for interactive gaming. In Nevada, that is defined as online poker and isn't sports/race related. It seems easy to conclude that GVC/MGM hope to launch Partypoker in Nevada. Partypoker currently operates in NJ. pic.twitter.com/kySTOE68Wp

— John Mehaffey (@John_Mehaffey) May 9, 2019
Nevada's Legal Online Poker History
Soon after the US Department of Justice issued an interpretation of the Wire Act in 2011 that effectively gave states the right to legislate online lottery and gambling per their own constituents' wishes, Nevada lawmakers took action. Lawmakers worked on interactive gambling legislation that they decided would be limited to online poker initially, and that bill finally came together and passed into law in February 2013.
Throughout that legislative process, the Nevada Gaming Commission had ironed out its regulations and was prepared to start accepting online poker license applications almost immediately.
The first company to launch online poker in Nevada was Ultimate Gaming through its partnership with Station Casinos in April 2013. By September that year, the WSOP launched its own site by way of its relationship with Caesars' properties. And in the second month of 2014, Real Gaming launched a third online poker site, that one alongside South Point Casino.
Ultimate Gaming and its Ultimate Poker brand seemed to have overestimated the market and closed its sites in Nevada and New Jersey by the end of 2014. And Real Gaming never garnered more than a few players at a time, forcing it offline eventually as well.
That left the WSOP poker site, which has maintained a monopoly on the market for nearly four and a half years and counting.
A Potential Competitor Steps In
As first reported by US Bets earlier this month, GVC went before the Nevada Gaming Control Board in mid-May and did receive preliminary approval for its license.
According to the notes from the NGCB meeting, the license applicant was BWIN.PARTY (USA), Inc., of which GVC Marketing (UK) Limited owns 100%. The application was for licensure as an "interactive gaming service provider," and the recommendation was "approval."
The Las Vegas Review-Journal reported that there were hours of questioning and testimony before the vote happened, and the resulting vote was two approving members of the board and one objection. Terry Johnson was the vote against the license because he was not satisfied with answers given by GVC CEO Kenneth Alexander about online gaming transactions recorded in Turkey, where it is illegal. The answer was complicated and revolved around the GVC purchase of Ladbrokes Coral Group in 2018 and a Turkish operation from that time. Alexander did emphasize that the Turkish operations have been sold since to prevent regulatory problems.
Johnson was not satisfied, however, and voted against the license, though he was outnumbered. Even so, the provisional license recommended by the NGCB is only good for two years and must be reassessed at the end of that period. In addition, GVC must give $100K to the board for the purpose of any possible future investigations to oversee the company's compliance.
GVC's Road to the US Market
Many don't know that GVC – bwin.party – actually began its journey to Nevada online poker in November 2012 when MGM Resorts received approval from the Nevada Gaming Commission for an interactive gaming license to offer the PartyPoker internet poker product. MGM had plans to launch a free-play online poker site in early 2013 and follow that with a real-money poker site in the months that followed.
MGM Resorts International becomes the latest operator in Nevada to gain approval for a real-money online poker site.http://t.co/62BSuFap

— Chad Holloway (@ChadAHolloway) November 15, 2012
The problem was that bwin.party hadn't received its gaming approval at that point. And it still hadn't done so when GVC acquired bwin.party in 2016.
Meanwhile, the attempt to get into the New Jersey market took precedence. In May 2017, MGM announced that it partnered with GVC in New Jersey to launch online poker and casino games under the playMGM brand.
MGM Resorts International And GVC Team Up To Offer Online Casino And Poker Games In New Jersey – PR Newswire (press… https://t.co/DEep2KKR8r pic.twitter.com/lvLpLmWYSY

— Austin Rankin (@austin34rankin) May 3, 2017
The launch happened on August 1, 2017, when playMGMpoker and playMGMcasino sites launched using GVC's PartyPoker software for the poker site. It joined the already-established GVC-controlled network that offered its poker and casino games through Borgata.
As MGM and GVC moved forward, they solidified their relationship by completing a deal in the summer of 2018 to offer sports betting in the US market. And a subsequent deal between MGM and Boyd Gaming expanded internet gaming and mobile betting opportunities in more states.
Now that GVC received its preliminary approval for licensing in Nevada, the next step is approval by the Nevada Gaming Commission, for which a hearing is scheduled on May 23.
GVC has made no announcement that it intends to pursue online poker in Nevada, but the company may be awaiting the chance to enter the market should the court system overturn the most recent Wire Act opinion. A lawsuit is pending a ruling in the US District Court and could go as high as the US Supreme Court to finally determine the exact scope of the Wire Act. Should the states win the battle and retain the right to maintain online lotteries, online gaming, and interstate gaming, GVC is likely to pursue that online poker site in Nevada to link it with its New Jersey site and create true competition for the WSOP.
Related Articles