Global Glance: Italy and Portugal Prep for Online Poker Sharing
By
January 27th, 2018 | Last updated on July 29th, 2018
Home
»
Poker News
»
Global Glance: Italy and Portugal Prep for Online Poker Sharing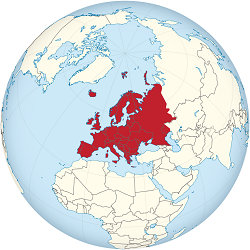 Europe dominates weekly online gambling news
The weekly Global Glance takes a look at the online poker scene around the world. What happens with online poker beyond America's borders can and often does impact the state of online poker in the United States.
Just a week after PokerStars launched for French and Spanish players, Italy and Portugal decided to increase their efforts to join the online poker liquidity project. Sweden opened up about its regulations set for 2019, and the UK seeks to further restrict its online gambling regime.
Italy Starts Online Poker Bidding
While Spain and France moved quickly to begin the online poker liquidity sharing, Italy had been stalling due to concerns from legislators about potential money laundering and criminal possibilities over the shared network. But as the launch took place, Italy finally moved forward.
PokerStars is open in Italy and will be able to join the network soon, and 888poker launched its Italian site on January 3, but more operators now have the chance to obtain licensing. The Italian government began the bidding process for shared online poker, and new operators can submit their applications with a licensing fee of €200,000 to be considered.
The licensing window is open to more than online poker, as internet casinos can also apply. Though it is unlikely, up to 120 licenses may be granted. The deadline is March 19.
Meanwhile, Italian Finance Ministry Undersecretary of State Pier Paolo Baretta told the press that the verification process for online poker liquidity has also begun. This will allow PokerStars Italy to join France and Spain to pool players and prize pools, though it is unclear when the verification will be completed.
Italy Conducts Technical Verification to Join Shared Online Poker Liquidity Scheme#gambling #news #casino #poker #Italy #Europehttps://t.co/DaFPLpbBWE

— CasinoNewsDaily (@dailycasinonews) January 24, 2018
Portugal Readies for Online Poker Sharing
The Portuguese online gambling regulator has been quiet on the issue of online poker liquidity, but French regulator ARJEL noted that Portugal is close to joining the network. According to ARJEL official Charles Coppolani, Portugal is now in the final state of preparations and will soon join the shared online poker network.
Since Portugal began licensing and regulating online poker, PokerStars has been the only operator to join that market. Since PokerStars is the only site operating in all four countries of the liquidity sharing agreement, it makes sense that Portugal is anxious for its sole operator to join France and Spain to increase its player base.
Portugal to Join Shared Online #Poker Liquidity Project Soon, French #Gambling Regulator Says https://t.co/1vZjw7Rv5x

— Gambling News (@allgamblingnews) January 26, 2018
Gibraltar Affirms Dedication to Online Gambling
After years of dedication to regulating and licensing online gambling sites, Gibraltar has earned its place among the top homes for internet casino operators. It has also become a tax haven for many of those companies. But as a British territory, its status has been in question since the UK voted to exit the European Union. Brexit, as it is called, could have serious effects on Gibraltar's economy.
Albert Isola is the Minister for Commerce and the head of online gambling in Gibraltar, and he has been fighting to remain part of the EU to maintain its standing with the global online gambling market under the regulations of the EU. Gibraltar also needs to maintain a friendly working relationship with Great Britain, no matter the results of the talks.
Gibraltar relies on the online gambling industry for more than 10% of its job market and 25% of its total economy. Any form of Brexit that puts the UK – and therefore Gibraltar – in a negative standing with the EU could negatively affect the entirety of the island.
Finally, a benefit of Brexit: online gambling industries may have to leave Gibraltar and find a new EU base (Malta?). Online gambling is a major sector: with unimpeded access to the massive EU market and low taxes, the industry has flourished on The Rock. https://t.co/TxjmljhUHA

— London4Europe #FBPE (@London4Europe) January 26, 2018
Sweden Clarifies Online Gambling Regulations
The decision of the Swedish government to allow international operators to obtain licensing for online gambling has been years in the making, and a new regime is set to become effective in January 2019. The government and regulator have been fairly tight-lipped about the details of the new regulatory framework, however, until recently, as the European Union is still verifying its compatibility with EU standards and laws.
The Swedish Gambling Authority has now revealed that operators from around the world will be able to apply for licenses beginning in the summer of 2018. Licenses will be valid for five years. There will be strict rules pertaining to bonuses and promotions, though, as players will only be able to access one first-time deposit bonus per operator. Deposit limits will also apply.
As for unlicensed sites, they will be monitored carefully by numerous entities. Internet service providers will display warnings for customers that certain sites are unlicensed, and financial institutions may be required to block payments to unlicensed operators.
More Details Surface about Sweden's Online Gambling Regulation Push#Sweden #NorthernLights #news #gambling #betting #casino #law #EU https://t.co/eVZX3waNve

— CasinoNewsDaily (@dailycasinonews) January 22, 2018
UK Online Gambling Laws Open for Comment
The UK Gambling Commission continues to complicate its regulatory framework for the gambling sector. However, it continues its pattern of openness and welcoming public input.
Recently, a report by Citizens Advice suggested that proposals may be required to keep online gambling operators accountable to their customers via advertising and customer service. The group suggested ways to further regulate advertising and improve the way in which customer complaints are handled. The proposals have been made public by the UKGC in a process that welcomes comments from everyone with an interest in the topic
At the same time, the Children's Commission of England has requested that the UKGC take more concrete steps to prevent children from playing online games. It is unclear if the regulator will call for more stringent laws to reduce underage gambling.
Related Articles