GGPoker Tries to Overcome Controversy During WSOP 2020
By
August 28th, 2020 | Last updated on August 28th, 2020
Home
»
Poker News
»
GGPoker Tries to Overcome Controversy During WSOP 2020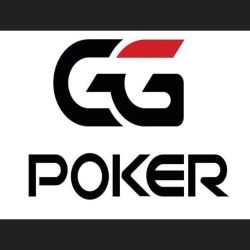 It was a controversy that spurred another controversy, all surrounding GGPoker and its skins, all of which are currently hosting the World Series of Poker.
A Little Background First
The first 31 of the 85 WSOP 2020 Online tournaments played out in July on WSOP.com in Nevada and New Jersey. The remaining 54 events offered action for international players on the GGNetwork, primarily on sites like GGPoker and Natural8.
The partnership between the World Series of Poker and GGNetwork seemed to happen relatively quickly earlier this year. When it became clear that the coronavirus pandemic was going to force the postponement of all WSOP Circuit events in the US and around the world, WSOP executives partnered with GGPoker to host the global events. That worked out well enough that the WSOP continued that relationship for the official WSOP 2020 Online.
Interestingly, the WSOP had a years-long sponsorship-driven relationship with 888poker, one that included 888's exclusive right to offer WSOP satellites online. However, when WSOP sought an online poker partner for events in 2020, it turned to GGPoker where Daniel Negreanu served as the network's lead ambassador.
Poker 🐐 @RealKidPoker thoughts on today's WSOP Online announcement pic.twitter.com/hyZvlFBdjs

— WSOP (@WSOP) June 8, 2020
(Could that decision have had something to do with Negreanu's well-known influence on the WSOP? Hmmm.)
GGNetwork had been working hard to make a name for itself on the global stage and was gaining traction before its WSOP partnership. Its Natural8 skin has become very popular in the Asia-Pacific region, for example. Offering to host the WSOP's unique 2020 experience then put GGPoker into the brightest spotlight.
The run-up to the WSOP 2020 Online seemed solid, with satellites galore and players opening new accounts in droves.
And then, on the first official day of the WSOP on GGNetwork sites, troubles began. There was a bug – several, actually – from a server issue and a system overload that created a glitch in the tournaments and forced two of them to be postponed for a week. There was also a DDoS attack on the network. It took days to recover completely.
From there, other than a few minor glitches, the WSOP 2020 Online on the GGNetwork ran smoothly.
Controversy Brewed Regarding Winning Players
On August 5, just a few weeks into the series, poker player Stuart Rutter posted a message on Twitter. He said that the GGNetwork banned him forever because he was too much of a winning player.
@GGPokerOfficial @RealKidPoker @Joeingram1 @padspoker GG has now banned for life (with funds returned) a number of cash players for being 'bad for the ecology.' i.e for winning too much. Given that this is unprecedented, why is the poker world not more angry about this?

— Stuart Rutter (@stuartrutter) August 5, 2020
That prompted fellow player Tobias Duthweiler to post his own story on Two Plus Two of being banned from GGPoker. In his case, however, GG confiscated his balance…of approximately $180,000.
Duthweiler's history with the network dated back to 2016 on Natural8, when the site told him to leave the network after a few winning sessions. The staff member warned him to withdraw his money and never play there again or incur the wrath of the "security protocol" of the network. He did leave the site.
Last year, Duthweiler signed up to play on BestPoker, not realizing it was a GG skin affiliated with Natural8. He created an account, which was verified, and he began playing. He lost tens of thousands but raked a substantial amount. Upon deciding to move up in stakes in 2020, he moved to BetKings, another GG skin, unbeknownst to him.
When many of those skins merged into GGPoker, he continued playing, setting up a new account, which was verified again. He deposited $50,000 and played but lost and paid "tens of thousands of dollars worth of rake." But by the end of May, he began winning and transformed $30K into $180K in a period of less than two weeks.
When GGPoker forced its high-stakes players to use their real names instead of screen names, Duthweiler began that verification process but found his account locked before completion. Days later, GGPoker notified him that the site confiscated his funds because he wasn't supposed to be on the network. Eventually, GG allowed him to collect his original deposit but none of the winnings.
Other players on the thread stood up for Duthweiler's ethics and fairness. Steffen Sontheimer was one of several on several social media sites to vouch for Duthweiler and question GG's actions.
Joey Ingram broke it down in a relatively short video:
GG Ambassadors Respond
An original GGPoker ambassador, Bryn Kenney, responded to Rutter's complaint by noting that any gaming business can ban a player for any reason. He mentioned the need to maintain a good poker ecology.
Honestly I think it should be super standard in any gaming business that people can be banned for any reason they see fit as long as money is paid. Guys just bum hunting cash and just waiting for vips are not good for any site for the ecology of games

— Bryn Kenney (@BrynKenney) August 5, 2020
One of the players who followed Negreanu to the stable of GGPoker ambassadors in 2020 was Fedor Holz. He took to Twitter to address the situation. He noted that GG had high standards for integrity and quality of security. Holz argued that GG followed the procedures laid out in its terms and conditions, and Duthweiler was in the wrong for playing on a GG skin after his first warning from Natural8.
"This is NOT a scheme to steal from players," he wrote, chalking it all up to growing a "healthy poker ecosystem."
I understand that there's a lot of room to jump to conclusions here, but I can assure you that this is not a practice to profit from players. They are following their internal security protocol to make sure to grow a healthy poker ecosystem.

— Fedor Holz (@CrownUpGuy) August 11, 2020
GGPoker Responds
The company provided a statement to PokerNews regarding Duthweiler's situation.
The statement began by acknowledging the complexity of the situation but noting that the only way to detect banned players was via IP addresses. Duthweiler moved around and used different IP addresses for the different accounts, so detection was more difficult. "We will enhance our system so that we can request email addresses and personal information from our licensee operators," GG wrote.
"We have already shown our good will with a gesture to the player by returning the funds he has received from his friends (amounting to be $12,500 via player-to-player transfers). "All of his winnings have been redistributed to the affected players. We would like to apologize for the concerns that were brought up by this incident and will make sure that our security measures are more tight (sic)."
GGPoker also noted that Duthweiler was originally banned from Natural8 for "bumhunting and predatory behavior." They defined bumhunting as targeting a player by joining his or her table and then leaving after that person leaves, not due to a broken table. Bumhunting can also be indirect in nature, with a player only willing to play hands with certain players.
This open-to-interpretation definition didn't sit well with many in the poker community.
When natural behaviors (targeting the weak in a competitive game) can be punished indiscriminately with flexible rules, it is a recipe for corrupt, unfair business tactics. GG is now the actual threat itself – they have become the predator.

— Rachel Lees 🌧🥛🕯🛏 (@rachelees69) August 22, 2020
GGPoker Flips the Script
The GGNetwork was obviously not pleased that such a controversy was distracting from the WSOP. So, on August 22, GGPoker took to Twitter for an about-face…temporarily.
The network announced that banned players could return to the site through September 5. "For a limited time only, we will be extending an olive branch to previously banned players on GGNetwork."
1. Previous Nickname
2. Rough date of ban
3. Your name on passport
4. A copy of your government ID and recent proof of address
Please send the email from the previous email@ you were banned. Do not use twitter for application.
3/3

— GGPoker – HOME OF WSOP 2020 ONLINE BRACELET SERIES (@GGPokerOfficial) August 22, 2020
However, GGPoker also posted a list of various types of poker players and which ones are generally welcomed to the network.
The purpose is to change how poker pros affect the poker ecosystem. "Winners will keep on playing, but losing players will eventually quit. Games slowly die and you lose the balance of your ecosystem." GG wants to welcome more players and make the game fun and fair for them.
Essentially, GG noted that different pros have different effects on poker ecology. They divided the types of pros into good, regular, and bad.
GGpoker clarified its stance on what type of poker pros it is looking for on its website….

What do you think?? pic.twitter.com/3Uatj5h2GZ

— Joey Ingram #passion (@Joeingram1) August 22, 2020
Needless to say, this didn't go over well with many pro players. The site's response to another player did not inspire good feelings, either.
@GGPokerOfficial talk about protecting amateurs, whilst making it clear they have no chance to win. If they do progress, and win, they will be banned. We all started off as amateurs. Amateurs don't want to be patronised, and 'protected.' They want to compete. They want to win. pic.twitter.com/rPdFfhw2Q1

— Stuart Rutter (@stuartrutter) August 13, 2020
The controversy will likely continue, as it has for years already. PokerStars did it by eliminating their Supernova Elite VIP program years ago, and PartyPoker has been working consistently to improve its ecosystem but include pros in the conversation, too.
GGPoker is now at the center of it. It is unclear how this is affecting the WSOP numbers, but the network might be missing a few high rollers for their larger buy-in events.
Related Articles