Galfond Talks Rake and Rewards for Run It Once Poker
Players have been anxiously awaiting the launch of Run It Once, the new online poker site from Phil Galfond, for years. In 2018, the launch seemed closer than ever as Galfond launched a sample site and wrote blog posts throughout the year to give the poker community insight into the site.
The base site of Run It Once was revealed in April 2018, with subsequent blog posts explaining his reasons for nearly every decision made about the site. He even asked players for their input on subjects ranging from card décor to table caps. And players have been able to reach out to him via social media to ask questions and submit suggestions.
The site has been in a beta testing mode with chosen fans and players for the latter half of 2018 and into 2019, all with the intention of working out all bugs and glitches, fine-tuning the inner workings, and garnering as much input as possible to improve the site as testing and improvements continued.
When we last heard from Galfond at the end of November, he discussed the testing process and revealed a unique rewards program for Run It Once that will involve livestreaming. He realizes the importance of poker streaming in today's poker environment and devised a rakeback system to reward players who get on the poker streaming train.
The latest blog post discusses rake and more rewards.
As always, we're excited to hear the community's thoughts, if you have any questions, comments, or feedback, please join the discussion on @RunItOnce where we have a dedicated thread for @PhilGalfond's latest post, #7: "Rake and Rewards" https://t.co/H9qGFBbRx2

— Run It Once Poker (@RunItOncePoker) January 31, 2019
Making Rake Decisions
Galfond explains rake and his understanding of its importance to serious poker players. "A poker site shouldn't simply charge whatever it can get away with," he writes. "A poker site's pricing decisions should be guided by their values and beliefs." He also notes that the belief system guiding their rake decisions is as follows: "We believe that all poker games should be beatable, and that common sense should be used to adjust rake based on game types, speeds, and achievable edges."
He notes that rake for Run It Once will be set at the "lower end" but will likely be adjusted as the site grows over time. The net rake will be lower than PokerStars and PartyPoker, net rake consisting of the amount that a player pays after rakeback and rewards.
Getting a 2nd opinion on my upcoming @RunItOncePoker post… pic.twitter.com/IT9J51bRWk

— Phil Galfond (@PhilGalfond) January 31, 2019
To achieve net rake targets, the Run It Once team decided on a higher base rake with high rewards. And when choosing a rewards system, Galfond reflects upon comparing the old versus new PokerStars system, the old Supernova program that generously rewarded high-volume players versus the new one geared primarily toward recreational players. "The major downside to heavily rewarding recreational players is that you're lowering your pricing for the group of players who care least about it," says Galfond, "and raising your pricing for the players who pay the most attention."
The final decision: "We are launching with a system that rewards everyone equally."
Splash the Pot: Reward System Details
The rewards system for Run It Once will have the following characteristics:
–Fun and exciting but without hassle for high-volume players

–Engaging during play but analytically instead of mindlessly

–Easy to collect

–Always allocated, not leaving any rewards unclaimed

–Most visible rewards system in online poker industry

–Deters bots
And it shall be called "Splash the Pot." Galfond explains it simply: "At the start of randomly selected hands, chips will fall from the sky into the middle of the table."
The chips will be in the form of free antes and range from one big blind to 1,000 big blinds. The smaller amounts will fall more frequently. This enables players to immediately benefit from rewards, as there is no way to leave the chips on the table at the end of a hand.
Galfond notes that there is a skill component inherent in the rewards system, as players must quickly adjust to a splashed pot. Those who do it most effectively will benefit financially. It also deters bots because of the suddenly-changed betting structure when a pot is splashed.
You don't have to change your play to benefit from Splash The Pot. You always win some percentage of the pots you play. With STP, some of those pots will be bigger because extra money was added to them. In fact, if your opponents over-adjust, you'll benefit most by playing tight.

— Phil Galfond (@PhilGalfond) January 31, 2019
The rewards percentage will be equal to 51% rakeback for all players.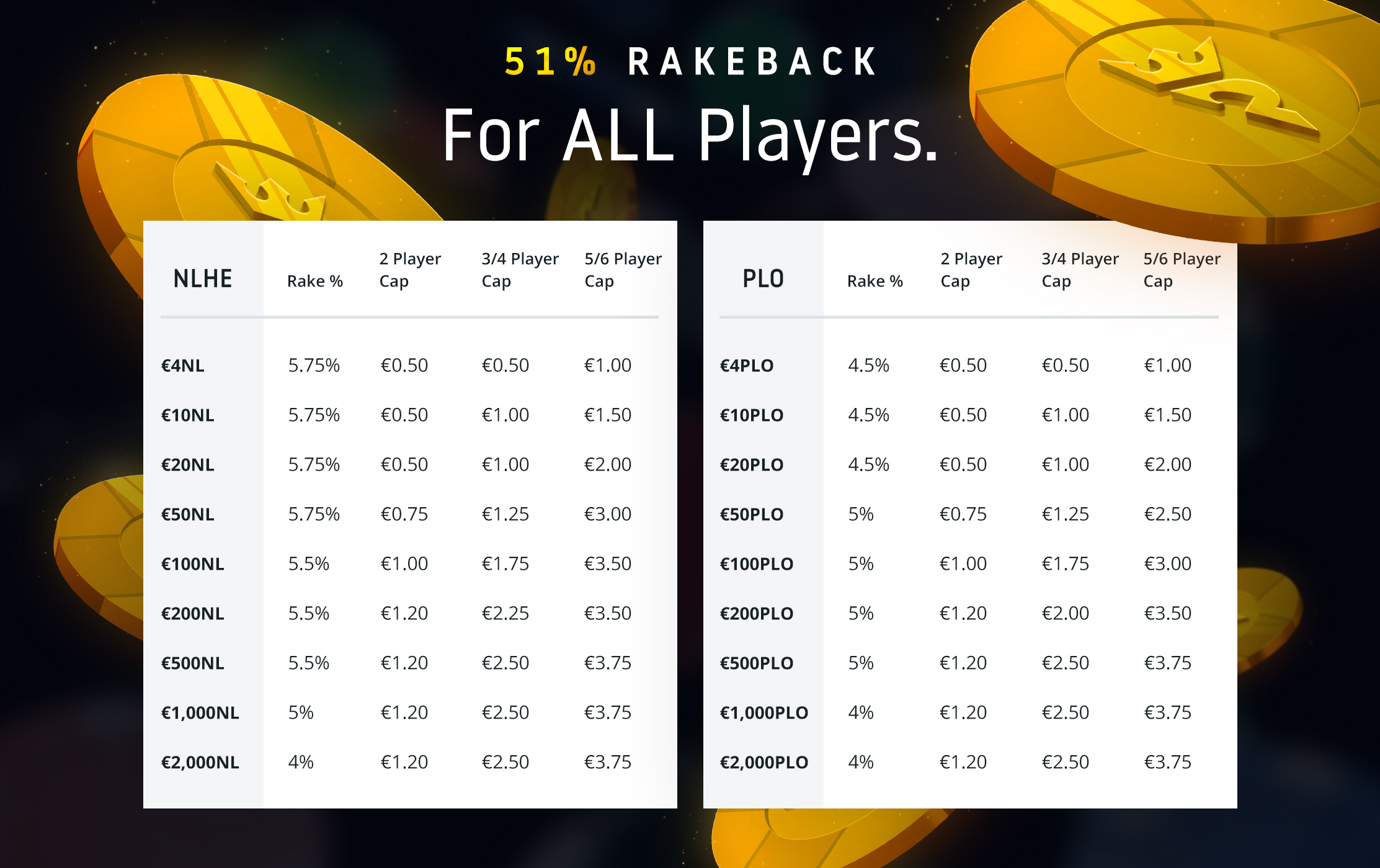 The bottom line is that every player will receive 51% rakeback, "regardless of what type of player you are, how many hands you play, and whether or not you even know about it." The goal is to show that all players are valued and all will be rewarded in kind.
Seeing lots of questions like these because our system makes it easy to miss how low our true rake is.

As to your example: With 51% rakeback available for all players, we estimate that our NET rake at 50NL will be >25% cheaper than PS for most players. https://t.co/Gl7oBTzc2m

— Phil Galfond (@PhilGalfond) January 31, 2019
Impending Launch
Run it Once was originally supposed to launch in the summer of 2018, but as its development progressed, Galfond was clear that the process was slower than anticipated. Now, he is avoiding a time frame but indicated that the next communication from him will include the official launch date.