Downswing in June for New Jersey Online Poker
By
July 14th, 2018 | Last updated on October 16th, 2020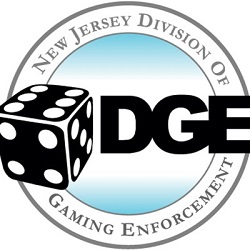 Online poker is having a difficult time in New Jersey. And that is an understatement.
When the May numbers came in, many in the industry were excited to see the results of the first month of the tri-state online poker liquidity network. It was also the month leading up to the World Series of Poker, a time when players generally take to the tables in bigger numbers in preparation for the big summer. And the numbers showed it. Poker was up.
Online casino games have consistently improved month after month, but this month also saw a dip in that action. Summertime can be tough for online revenue, considering outdoor activities and vacations, and the overall internet gaming industry can handle it since year-on-year numbers continue to rise. But the upswing in May had signaled a boost for the hopes of many who want the new US  market to succeed.
June, however, dashed those hopes again.
Two Steps Back for Online Poker
According to the New Jersey Division of Gaming Enforcement, June was another good month overall. But the online poker numbers, when separated from the rest of internet gaming, told a different story.
June was the second full month of poker liquidity, though it only pertained to the WSOP/888 network. Not only was that site being shared by players in New Jersey, Nevada, and Delaware, there were many tournament opportunities and satellites surrounding the live World Series of Poker action happening in Las Vegas. Even so, it wasn't enough to push the overall poker numbers up from the previous month.
–June 2018 win:  $1,757,839

–May 2018 win:  $1,929,693

–June 2017 win:  $1,735,634

–Month-on-month:  8.9% decrease

–Year-on-year:  1.3% increase
The year-on-year increase is undoubtedly a positive takeaway, but the small percentage on top of the significant month-on-month decrease tells more of a story.
Meanwhile, it's also important to look at first halves. With the first six months summarized for 2017 and 2018, more information is available:
–2018 January-June win:  $11,138,986

–2017 January-June win:  $12,585,723

–Year-on-year:  11.5% decrease
This is indicative of the battle that online poker has been fighting, the sizeable decreases from one year to another. If the 2016 six-month win of $13,734,234 was added to this, it would show an 19% decrease over the past two years.
Total Internet Gaming Steps Back Briefly
The online gaming industry as a whole in New Jersey has been on a constant rise for quite some time, which has benefited the entire gambling industry. When land-based casinos break even or show losses, the online gaming revenue often boosts the overall numbers enough to show a win.
Again, June reflected a significant increase from the same month in 2017, despite a month-on-month decrease that was a bit disarming.
–June 2018 online gaming win:  $22,684,094

–May 2018 online gaming win:  $24,302,621

–June 2017 online gaming win:  $20,233,399

–Month-on-month:  6.7% decrease

–Year-on-year:  12.1% increase
But the first half of 2018 demonstrates the bigger picture for the internet gaming realm, as that picture shows a continuous success story.
–2018 January-June total internet gaming win:  $139,540,151

–2017 January-June total internet gaming win:  $121,414,292

–Year-on-year:  14.9% increase
Online poker operators may be satisfied with the success of their casino and table games online. It will likely inspire other states to get on board, as it did with Pennsylvania. The big question, however, is if they will choose to include poker in their offerings, as it is not showing the growth of the other parts of the industry.
It will be interesting to see if any poker operators address the problem going forward.
Related Articles