New Jersey Online Poker Revenue Up in May
By
June 15th, 2018 | Last updated on October 16th, 2020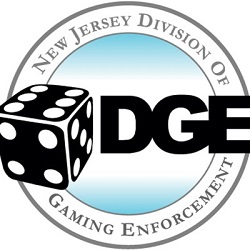 NJ DGE shows online gaming revenue up again
It is becoming clear that New Jersey online poker revenue is on a roller coaster ride in 2018.
None of the 2018 monthly revenue totals for New Jersey's online gaming market show poker exceeding or even matching numbers from 2017, but the continuous downswing of 2017 seems to be over. Poker online has been fluctuating month after month this year, and May was another month that saw it improve from the previous month.
While there is no sign that poker is on the rise in New Jersey, the little industry within the larger internet gaming world of New Jersey seems to be attempting to level off.
Meanwhile, online casino games continue their upswing, with revenue continuously climbing month after month, year after year. All in all, it is good news for internet gaming in America.
Slight Bump Up for NJ Online Poker
The May numbers are in from the New Jersey Division of Gaming Enforcement, and they are good, even for poker. The peer-to-peer games segment improved significantly from April. The same bump can be seen in the 2017 numbers, likely due to the excitement surrounding the World Series of Poker each summer. Players take to the online tables in bigger numbers in May to prepare for the June/July summer live series in Las Vegas.
Another reason for the bump in 2018, however, could be the launch of the first tri-state online poker network that connected players in New Jersey with those in Delaware and Nevada. The only poker site qualified to do so was WSOP/888poker, and it did go live on May 1, 2018, complete with WSOP satellites and promotions.
–May 2018 win:  $1,929,693

–April 2018 win:  $1,761,404

–May 2017 win:  $2,119,885

–Month-on-month:  9.6% increase

–Year-on-year:  9% decrease
Onward and Upward for Internet Gaming
April was an anomaly for total internet gaming revenue in New Jersey. Numbers have been steadily on the rise for many months until April pulled it back slightly. Even so, most knew that it was temporary, and it was.
David Rebuck of NJ Division of Gaming Enforcement and Yaniv Sherman of 888 both made point that additional skins generated innovative competition into online gaming, boosting revenue @EastCoastGaming #sportsbetting

— Spectrum Gaming Group (@SpectrumGamingG) June 13, 2018
May proved to be a stellar month for all of the state's online gaming ventures, not only pushing revenue back up but showing off what was the second-best month in its history.
–May 2018 online gaming win:  $24,302,621

–April 2018 online gaming win:  $23,018,762

–May 2017 online gaming win:  $21,071,248

–Month-on-month:  5.6% increase

–Year-on-year:  15.3% increase
Land-Based Gaming Suffers but Online Gaming Helps
Brick-and-mortar casinos in New Jersey took another big hit in May with a 7.2% year-on-year decrease in overall gaming revenue. The $14.9 million hit was in stark contrast to a positive April and only a small dip in March. However, May's slide is a reminder of the 8.9% decrease in February and even more striking 12.6% decrease in January.
Those are year-on-year numbers, however. Look at the monthly revenue changes, casino revenue has been on a fairly regular upswing each month this year with a minor exception from March to April.
Throughout it all, online gaming revenue mitigated the losses and helped boost the overall gaming bottom line. New Jersey knows how much of a difference the online casinos have meant to the industry.
Related Articles