DDoS Attacks and Refund Requests Plague Americas Cardroom
By
May 10th, 2018 | Last updated on October 19th, 2018
Home
»
Poker News
»
DDoS Attacks and Refund Requests Plague Americas Cardroom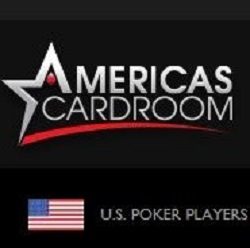 ACR cannot seem to catch a break
The Winning Poker Network is simply not having a good year.
Joe Ingram had his suspicions about cheating at Americas Cardroom, and he let all of his evidence and theories out of the bag at the start of February 2018. His accusations included bots and superusers he claimed were widespread on the site, and he even pointed to specific screen names with suspicious activity and win rates.
At the time, Americas Cardroom did admit that there was a tournament registration loophole and claimed to have banned the few players who exploited it. Further, an official statement noted that the Winning Poker Network was "thoroughly investigating all claims recently brought to our attention through social media channels regarding alleged unfair gameplay practices from certain accounts on network brands."
Refunds and More Refunds
A little more than a month later, a number of Americas Cardroom players informed Ingram that they received notices of refunds from the network. The letter from WPN read, in part:
The Winning Poker Network Game Integrity Department has investigated and recently uncovered unfair gameplay practices carried out by a player on the WPN that breached our terms and conditions.

While we cannot publicly disclose the name, specific activity, or account associated with this offense, we have closed access to this player's account. This email reflects that we are currently refunding any account that was potentially affected, including yours.
At the same time, Mason Malmuth of Two Plus Two announced that the site would no longer accept advertising from Winning Poker Network. In a March 2018 post, Malmuth wrote that WPN had been an advertiser for 15 years, but the suspicious activities brought to light needed to be addressed. Two Plus Two reached out to WPN CEO Phil Nagy in February regarding the issues of the tournament registration loophole, bots, possible superusers, and other alleged collusion. When he received no answer from Nagy, Malmuth decided to accept no more advertising from WPN.
Nagy did reach out to US Poker, though, to express his frustration with the situation, as he felt that much of the criticism of WPN had been unfair. He admitted that the algorithm was changed to close the tournament seating loophole, but other issues had been discussed with Ingram while Nagy was on a vacation with his family, and he was unable to respond before Ingram posted his first video.
Further, Nagy claimed that the site has caught bots and banned those who violated the network's terms and conditions, but that information must remain private per the company's longstanding policy, one which is honored by most other online poker sites as well.
Even so, Nagy claimed that the social media buzz and forum threads about potential problems with WPN sites had not hurt the business.
Distributed Denial of Service
On April 24, Americas Cardroom was on the receiving end of a Distributed Denial of Service (DDoS) attack, which first appeared as a simple server problem. But as the hours went by with tournaments canceled and cash games shut down, the issue revealed itself to be more serious. And the company confirmed, three days later, it was working to mitigate a DDoS attack.
Update: All events are canceled until 8:00PmET. Our tech team is working on mitigating the DDOS attacks. Apologies for the inconvenience

— Americas Cardroom (@ACR_POKER) April 27, 2018
The problem bled into the next day, and the following one, and the one after that. New attacks continued.
Because of ongoing DDoS attacks we are forced to cancel today's MDS tournament to ensure a fair gameplay environment for all players. We appreciate your patience and understanding while we mitigate these attacks. pic.twitter.com/0Yw2xom2uY

— Americas Cardroom (@ACR_POKER) April 29, 2018
By May 4, the poker client was back online but players were unable to log in, which led to further frustrations for the site and its players.
We have noticed that even though the poker client is up and running, some players cannot log-in. If this is happening to you, contact our CS dept via live chat https://t.co/c6j4Zm4TT0 and provide: your username, ISP (internet service provider) and IP Address. Thank you. pic.twitter.com/D3qcvUCYGU

— Americas Cardroom (@ACR_POKER) May 4, 2018
On May 5, Americas Cardroom reported yet further DDoS attacks.
We are experiencing a new DDoS attack, all tournaments have been paused. The techs are working on it. Apologies for the inconvenience

— Americas Cardroom (@ACR_POKER) May 5, 2018
And on May 9, WPN was down for maintenance that took much longer than reported or anticipated.
We apologize that the maintenance on WPN has taken longer than expected. We appreciate your patience and hope to be back online soon.

— Americas Cardroom (@ACR_POKER) May 9, 2018
However, more tournaments were paused due to further issues on May 10, though many hours went by without updates on social media to inform players.
For nearly two weeks, Americas Cardroom has been battling DDoS attacks and possibly other problems, and players seemed more than a little frustrated on social media and the poker forums. There have been no official statements from the site or the network to explain the problems or inform players as to steps being taken to solve the problems or even reassure them that their account balances were safe.
Communication and transparency, especially in light of the past few months of negative publicity, might be a good idea in the near future.
Related Articles