Cordeiro Officially Opposes Postle Motion to Dismiss
By
July 3rd, 2020 | Last updated on July 3rd, 2020
Home
»
Poker News
»
Cordeiro Officially Opposes Postle Motion to Dismiss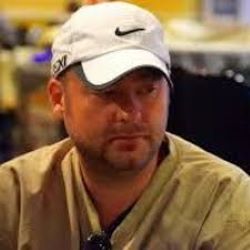 This case is moving along rather quickly, much quicker than the initial stages of the case involving Mike Postle in the California court. This all only started in April.
Plaintiff Marle Cordeiro seems to want to find out if the case may move forward while defendant Mike Postle appears to want to build on the momentum from his California court case dismissal. (This case is obviously less complicated with only one defendant and five charges.)
The latest document filed with the US District Court for the District of Nevada was the plaintiff's "Opposition to Motion to Dismiss."
Let's recap for a moment.
–April 4, 2020:  Marle Cordeiro files complaint against Mike Postle

–May 18, 2020:  Judge orders summons by alternative methods due to Postle evasion

–June 16, 2020:  Postle files motion to dismiss

–June 29, 2020:  Cordeiro files opposition to said motion to dismiss
Recalling Postle's Motion
Postle, with an attorney representing him this time, filed to dismiss Cordeiro's charges on the basis that the court lacked the jurisdiction to try this in Nevada. He claimed that the Nevada court has no jurisdiction over him.
In legal speak, Postle claimed a "lack of personal jurisdiction, or, in the alternative, based on forum non conveniens." In non-legal language, sue me in California, but wait; you can't because the California District Court judge dismissed the charges against me there.
Essentially, Postle wants this to be over.
Marle Cordeiro Sues Fellow Poker Player Mike Postle for Cheating https://t.co/H7r8J5pss1

— TMZ (@TMZ) April 6, 2020
Cordeiro's Response Regarding Forum Shopping
Mac VerStandig responded for the plaintiff to say that the fraud perpetrated upon Cordeiro occurred in Nevada. He said that Postle directed an intentional tort within the state of Nevada.
In more detail, the document explained that Cordeiro suffered damages "in the form of her travel from Nevada to California on the fraudulent pretense of such being to partake in an honest poker game." Essentially, the entire purpose of her trips to Stones Gambling Hall originated when Cordeiro was in Nevada.
In response to Postle's allegation that suing in Nevada was an attempt to "forum shop" to find a court most likely to rule in her favor, VerStandig pointed out that Nevada is Cordeiro's home state. He cited numerous cases to show precedent of filing in one's home state.
Additionally, Cordeiro was not a part of the California case and filed in Nevada before the California court ruling. And the Nevada case could have moved forward before that ruling if Postle had not purposely evaded the paperwork from Cordeiro's suit.
Regarding Postle and Jurisdiction
Postle made the argument in his motion to dismiss that it would be problematic – unnecessarily so – for him to properly defend his case in Nevada since he lives in California. He used the word "burdensome."
VerStandig argued that Postle admitted to travelling to Nevada frequently, playing poker relatively close to the Nevada/California state line, and aimed his "alleged tortious conduct" at players residing in Nevada. He also noted that it would be problematic for Cordeiro to travel to California for the civil case.
Further, since Postle purported to be a "professional poker player" and cannot currently play in most California card rooms due to his reputation based on allegations against him, it is likely that he may have and will play in Nevada.
Regarding Forum Non Conveniens
VerStandig said this doctrine cannot be used in federal litigation such as Cordeiro's case. Moreover, he cited cases and precedent favoring the plaintiff's choice of forum being paramount.
The notion of transferring the case to the US District Court for the Eastern District of California is not one to which all parties consent. Not only will Cordeiro call witnesses who live in Nevada, she will enlist the testimony of experts from Nevada. Las Vegas also has a more accommodating airport and hotel menu should witnesses be called from out of state. Sacramento simply cannot offer witnesses the same.
Next Steps
Not only did VerStandig ask that the motion to dismiss be denied, he wanted the judge to permit discovery to determine Postle's subjection to the Nevada jurisdiction. If the court believes there is any jurisdictional ambiguity whatsoever, Cordeiro requests "leave to take jurisdictional discovery."
The likely next step is to await one last response, this one from Postle's attorney to refute points made in Cordeiro's opposition. We will see this in July, probably sooner rather than later.
After that, the judge is likely to set a virtual session for oral arguments and rule on the motion to dismiss from those arguments.
Disclaimer: This author is not a lawyer and has virtually zero qualifications to analyze legal documents or arguments. Nevertheless, she persists.
Related Articles