Charity Initiative to Benefit Poker Media Begins April 27
By
April 26th, 2020 | Last updated on April 26th, 2020
Home
»
Poker News
»
Charity Initiative to Benefit Poker Media Begins April 27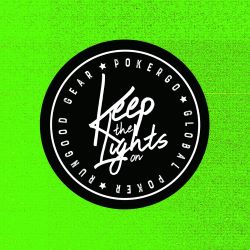 The poker community is a relatively small one but a generous one. Several poker entities are now teaming up to help some of their own in the form of a weeks-long charity initiative.
Freelance poker media members are the ones who report on the poker tournaments that the larger population of poker fans watch online and read about, watch on television and follow for updates.
Whether they report on a nearby event or travel the world to report live tournament action, they are there to work long hours and do more standing and walking than most people truly understand.
They track the players and hands, and they try to find unique ways to write the action.
They report to work before the players arrive and usually stay long after the players leave.
They watch players buy in to one tournament for more money than they will make all year.
They sometimes face backlash for making a mistake with a hand or taking too long to report it or hovering over players or not watching certain players enough or not reporting on someone's friend or family member.
They don't receive paid vacations or paid sick days, no mental health days or maternity/paternity leave.
And when the coronavirus pandemic hit, they were suddenly out of work with little to no savings, no work options, and a very difficult road to obtaining unemployment benefits of any kind.
The people who do freelance work as a part of the poker media are often underrecognized or mistaken for salaried employees with benefits. However, some people in the poker community DO know the truth about poker media, and some of them even started their careers in that capacity.
The "Keep The Lights On" initiative is so awesome! I bought the #KTLO hoodie, and now I'm pledging $10 for every tournament cash that Team @PokerGO's @jeffplatt locks up. I even had some fun putting together this little video for #KTLO. Check it out here: https://t.co/Ptz1owzEkS

— Tim Duckworth (@tRaMSt0p) April 26, 2020
Enter Poker Central, Global Poker, and RunGood. These three entities teamed up with poker players to announce their "Keep the Lights On" charitable initiative to benefit freelance poker media affected by the COVID-19 closures and cancellations.
How to Donate
The initiative is pledge-based. Anyone can make a donation in the form of a pledge that is based poker players' actions as they stream their poker play. As each of the players compete in 10 tournaments per day (for a total of nine sessions), they increase the amount of everyone's pledges by the number of tournament cashes they accumulate.
Specifically, a person can choose one of the three competing players for their pledges – or all three. They each represent a partner in the initiative, and they will be streaming their tournaments so anyone can watch.
–Jeff Platt represents Team PokerGO

–Jamie Kerstetter represents Team RunGood

–Brian Frenzel represents Team Global Poker
The pledge site for Keep the Lights On is here.
Join Poker Central, @RGPokerSeries & Global Poker in a pledge to benefit poker media personnel & Keep The Lights On 💡 #KTLO@jeffplatt @JamieKerstetter @TheGoldenBlazer @tkarn421 https://t.co/o40oP3wsxU pic.twitter.com/VznnNH0mfu

— Poker Central (@PokerCentral) April 23, 2020
Anyone interested in making one-time donations instead of pledges should contact Poker Central, RunGood, or Global Poker on social media. (Or anyone can comment on this thread, and I will put you in touch with the proper person.)
There is one more way to donate. Anyone can visit the PokerGO online shop and purchase a "Keep the Lights On" hoodie. All proceeds will go to the fund.
Deadlines and Streaming Schedules
Donation pledges on the Pledge It website will be accepted through May 3. This deadline qualifies those donating for tickets to a private online poker qualifier.
Anyone donating $5 or more to the player who earns the most cashes during the competition will receive a ticket to an online qualifier on May 20. That online tournament will award three seats to the All-Stars ProAm Live event set to take place at the PokerGO Studio in December 2020. More information about this event will follow in the coming months.
We will be liveeee streaming some @official_glp MTTs starting at 7:30 CDT! We'll also be talking about the @RGPokerSeries @PokerCentral @official_glp Keep The Lights On Charitable Initiative! I'll see you there! https://t.co/6FdNn64bwq

— TheGoldenBlazer (@TheGoldenBlazer) April 23, 2020
The livestreams will be available for all to watch on the PokerGO Facebook page. There will also be some streaming on Twitch. They begin this Monday, April 27, at 5pm ET as follows:
–Monday, April 27:  Jeff Platt

–Wednesday, April 29:  Jamie Kerstetter

–Friday, May 1:  Brian Frenzel

–Monday, May 4:  Jamie Kerstetter

–Wednesday, May 6:  Brian Frenzel

–Friday, May 8:  Jeff Platt

–Monday, May 11:  Brian Frenzel

–Wednesday, May 13:  Jeff Platt

–Friday, May 15:  Jamie Kerstetter
I'm pledging $5,000 dollars to this #POSITIVITY

Donate to "Keep The Lights On: Team PokerGO – https://t.co/PvLB3EurCR https://t.co/IQ0l6FkQpp

— phil_hellmuth (@phil_hellmuth) April 24, 2020
Where Do the Funds Go?
The proceeds of the Keep the Lights On campaign will be used to pay for the utility bills of freelance poker media members.
Three people are designated to name members of the community that have been affected by the shutdowns: Chad Holloway of PokerNews, Rob Kirschen of the WSOP, and Matthew Clark of the WPT.
However, the funds are not reserved solely for people who have worked with PokerNews, the World Series of Poker, and the World Poker Tour. As RunGood noted on its website:
"If you have been affected and consider yourself to be part of the freelance poker media community and have not worked with the above names, please reach out to a former employer with a utility bill to submit to contactus@rungoodgear.com. We will do our due diligence to research if you qualify."
Submissions must be in to RunGood by May 11.
Please read! @RGPokerSeries & @PokerCentral launched "Keep the Lights on Initiative," to benefit freelance poker media by helping pay utility bill during these unprecedented times.

Please reach out to me confidentially if you could use the help.

Details https://t.co/6B6oZtAfpB pic.twitter.com/UVZi7EWuiw

— Chad Holloway (@ChadAHolloway) April 25, 2020
If there are excess funds after the first round of utility bills is paid, they will contact these freelance poker media members to request another utility bill.
Two people at the forefront of the Keep the Lights on campaign were RunGood President Tana Karn and VP of Media Hayley Hochstetler. They dedicated this "to the freelance media who are there when the cards are in the air, counting chips on break, and typing up seating charts as last call is announced." They continued, "The industry needs you to keep telling poker's story when this is all over. This fund is to let you know we see you, and you won't be left in the dark."
Let's show our friends in poker media some ♥️
I'll be playing/streaming for them next week—please consider pledging if you can afford to help⬇️ https://t.co/YLA9x8Earp

— Jamie Kerstetter (@JamieKerstetter) April 23, 2020
Global Poker GM David Lyons noted that he hopes to use their online poker room and voice in the poker community to get donations for the people who need it. "Giving back to those who cover our industry and keep poker thriving is essential in our eyes," he said.
And Poker Central CBO J.R. McCabe commented on the poker industry media who keep the industry informed and tell impactful stories. "Our goal with this fund is to provide as much support as possible to those who have tirelessly supported when Las Vegas and the rest of the poker world was shining bright."
Keep The Lights On w/ Team @PokerGO #KTLO 💡 Streaming begins 4/27 @ 2pm PT w/ @jeffplatt on PokerGO's Facebook page. @NickSchulman @phil_hellmuth @MagicAntonio @NormanChad @RealKidPoker @MariaHo @BuffaloHanks @DianaMonnette @Eskandani @official_glp https://t.co/OL5oiIFGkD pic.twitter.com/39MAWboOCP

— Poker Central (@PokerCentral) April 23, 2020
Related Articles