Caesars Renews 888 Contract for WSOP Online in US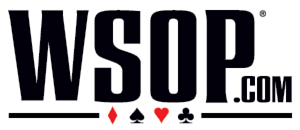 The WSOP.com platform for online poker in the United States market will remain the same for years to come. WSOP has operated its American online poker on the 888 platform since 2013. Since then, the site has continued to operate in Nevada, New Jersey, and Delaware.
Caesars Interactive Entertainment is the parent company of the World Series of Poker, under which the WSOP.com site operates. And this week, Caesars Interactive and 888 agreed to a multi-year extension of the B2B online poker partnership for standard online and real money poker app versions of the WSOP site.
Many Years to Come
The revelation of the contract renewal did not specify the number of years for which it extended the deal. 888 Senior VP and Head of US Yaniv Sherman noted that Caesars Interactive and 888 have worked together since 2013. "We are looking forward to continuing this relationship for years to come."
WSOP.com will continue to operate on the 888 turnkey poker platform for American states in which online poker is now – or will be – regulated by those states. It will also facilitate the liquidity of the market enabled by the multi-state online poker sharing agreement.
The only three states signed on to the agreement thus far are Nevada, New Jersey, and Delaware. And since the WSOP is the only site in two of those three states, it is the only one with interstate online poker in the regulated market.
That may change in 2021. Pennsylvania and Michigan, and possibly West Virginia, could sign on to the multi-state agreement. Should WSOP choose to launch poker sites in any of those states, it could share its online poker tables even more widely.
Sherman said as much, adding that the extended relationship with 888 "presents an important opportunity in our long-term development strategy for the US market."
WSOP/888 have yet to apply, but can be expected to soon, particularly in light of this Wire Act decision. Just this week:

"We are excited at prospect of adding new states to our unique interstate poker network in 2021 and beyond."https://t.co/0Hrcq1lDvf /34

— Nick Jones (@pokerprojones) January 21, 2021
Upgrading to Poker 8
As a part of the deal between Caesars and 888, the latter agreed to update its software in America to reflect the upgraded version now available in Europe and other parts of the world. The new software is called Poker 8.
Several years ago, 888poker's management began collecting player feedback about the proposed Poker 8 upgrade, and they made changes as development progressed. When it finally made it to launch in 2020, it included everything from new graphics and avatars to better functionality and multi-tabling capabilities.
Poker 8 also comes with a new mobile app called Made to Play, one that offers the game in portrait mode on mobile devices. It also switches products  — to and from poker, casino, and sports betting, if available – with more ease.
What About Pennsylvania and Michigan?
Players have been clamoring for some time for the WSOP online poker site to launch in Pennsylvania. PokerStars has been available in PA since November 2019, but it has had no competition for online poker. There have been some hints that the WSOP is preparing for launch in early 2021.
In addition, Michigan legalized online poker in late 2019 but didn't open it up for interstate liquidity until the last days of 2020. That amendment signed by Governor Gretchen Whitmer gave poker operators the confidence they needed to officially move forward with poker sites for Michigan players.
All signs point to the WSOP launching its poker site in 2021. If they are smart, they will do it in the first few months of the year. That will enable them to work out the kinks, gather a player base, and be prepared to connect with other states.
888 Holdings will continue to provide Caesars Interactive with its turnkey poker platform and services in the U.S. through its extended partnership, @iGamingBusiness reports. https://t.co/Zs2GinrkqB

— iDEA Growth (@iDEA_Growth) January 20, 2021