Black Ridge Acquires WPT and Allied Esports
By
December 20th, 2018 | Last updated on January 2nd, 2019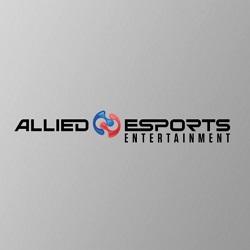 As the end of the year approaches, businesses are tying up loose ends and putting their paperwork in order. Other companies are buying and selling and merging.
This one is a big one in the poker world as it involves the World Poker Tour.
Black Ridge Acquisition Corp. has acquired two Ourgame companies, one being Allied Esports International and the other WPT Enterprises. The name of the newly-combined organization will be Allied Esports Entertainment, Inc., trading as AESE.
Interestingly, poker will no longer be included in the name of the company or its description. Poker is hardly mentioned in the press release, with esports being the primary focus of the new entity. The essential offerings of the World Poker Tour may continue unaffected, but it is difficult to tell from the announcement what may happen beyond Season XVII of the WPT.
What is Black Ridge?
It seems that Black Ridge Acquisition Corp. was founded in 2017 for the purpose of fostering this particular deal. The company was a product of Black Ridge Oil & Gas, with management figures for the acquisition company coming directly from the oil venture.
The board of Black Ridge included some from the oil company as well, but two names on the board stand out as longtime poker players and friends of the World Poker Tour. Two of the three directors of the Black Ridge board are Lyle and Bradley Berman. The latter was a part of Lakes Entertainment, which was a part of the World Poker Tour's beginnings. As described on the Black Ridge site, "Mr. Lyle Berman was instrumental in creating the World Poker Tour. Mr. Lyle Berman served as the Executive Chairman of the Board of WPT Enterprises, Inc. (now known as Emerald Oil, Inc.) from its inception in February 2002 until July 2013."
Note: WPT Enterprises is now known as Emerald Oil? According to NASDAQ, Emerald Oil lists the World Poker Tour website and proposed symbol of WPTE on its IPO page, as well as Lyle Berman as its CEO. All financial transactions listed took place in 2004.
Acquisition Details
As noted in the press release, Black Ridge announced an agreement with Ourgame to acquire two of Ourgame's assets: WPT Enterprises and Allied Esports. The result will be one new company called Allied Esports Entertainment, which is described as follows:
"AESE will be an esports entertainment company dedicated to providing world-class in-person experiences, multiplatform content and interactive services to the global video gaming community through a unique fusion of two leaders in the esports and entertainment industries, Allied Esports and WPT. By strategically combining Allied Esports' global network of properties and content creation facilities with WPT's nearly two decades of international expertise in live events, content distribution and customer engagement, AESE will provide esports audiences with offerings unparalleled in the industry today."
In fact, the summary of the press release focuses on esports as well, noting its plan to "drive company's global esports growth with capital and management expertise."
I'm so proud of everyone @AlliedEsports. Their relentless dedication to Our Company has been instrumental in creating this opportunity for us and we couldn't be more excited for our future together with @WPT #bringon2019 #AESE https://t.co/UgdVQK9Bww

— Jud Hannigan (@judhannigan) December 20, 2018
The deal is valued at approximately $213.8 million.
Black Ridge is financing the deal by issuing 11.6 million shares, valued at $118 million, to Ourgame. The Ourgame investor group will also purchase 3.8 million shares of Black Ridge common stock at a price of $11.50 per share. Ourgame can also take advantage of $50 million more in stock considerations at milestones in the future.
The boards of Black Ridge and Ourgame unanimously approved the deal, which will close in the first quarter of 2019.
The combined management of the company will be topped by Lyle Berman, who will be the AESE Chairman of the Board, and Ourgame CEO Frank Ng will become the CEO of the new AESE brand. Ken DeCubellis of Black Ridge Oil & Gas and then Black Ridge Acquisition will be the CFO of the new company, with David Moon of Ourgame as the new COO. Adam Pliska will become the President of AESE while still serving as President and CEO of WPT.
Goals Focus on Esports
As mentioned, esports will be front and center for the new company.
Berman mentioned building a brand that is "synonymous with esports." And Ng went further, noting that the WPT's "proven business model" will be used to work on the "much bigger, higher-growth global esports business." Ng spoke of the goal of creating an "esports entertainment platform that is long-lasting and positioned to capture the esports monetization opportunity."
#Esports has a new $213.8 million public company. @BlackRidgeOil's SPAC is buying @AlliedEsports and @WPT from Ourgame and merging them into a new entity — Allied Esports Entertainment. Plan is to take poker business model and apply it to esports #SportsBiz #esportsbiz

— Eben Novy-Williams (@novy_williams) December 19, 2018
The press release offers details of the new company's business model, including the following:
–To leverage the high-growth opportunities in the global esports industry of 2.2 billion people

–To develop authentic in-person experiences at arenas, trucks, flagship properties

–To create original content for digital and traditional distribution, as well as social media

–To develop a proprietary online platform with branded entertainment.

–To maximize use of HyperX Esports Arena in Las Vegas

–To form an esports affiliate program for global event programming and development

–To use a traveling truck as a mobile stage and production studio for fan engagement
Notably, the most that the WPT is mentioned is at the end of that section of business model highlights. The WPT is lauded for its monetization of poker, successful three-pronged business strategy, social media outreach, international distribution, long-running television show, and ClubWPT interactive service.
It then mentioned that the current Season 17 of the World Poker Tour is filming its televised tables at the Las Vegas esports venue, but it mentions nothing about further seasons or poker as a part of the overall business model.
Here's more on the unique #esports merger from yesterday. An acquisition company sponsored by @BlackRidgeOil has acquired @WPT and @AlliedEsports. Will become new publicly traded company $AESE #sportsbiz #esportsbiz https://t.co/wUxFqZNhBQ

— Eben Novy-Williams (@novy_williams) December 20, 2018
Related Articles