Allied Esports Agrees to New Element Partners Bid for WPT
By
March 22nd, 2021 | Last updated on March 22nd, 2021
Home
»
Poker News
»
Allied Esports Agrees to New Element Partners Bid for WPT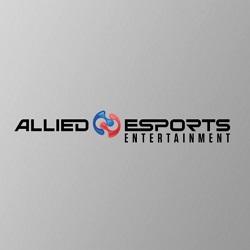 Two entities really want the World Poker Tour.
And they entered a bidding war of sorts to acquire the WPT and its poker-related assets from Allied Esports Entertainment.
The latest move came from Element Partners, the original bidder. Allied Esports reported on the morning of March 22 that Element Partners proposed a new offer for the World Poker Tour and its assets. It increased the purchase price and the amount of guaranteed revenue share payments. The new bid comes in at a half-million dollars higher than the last one from Bally's Corporation.
Who wants it more?
It appears that Element Partners wanted it more, and Allied Esports agreed. The deal appears to be done.
Rundown of 2021 WPT Offers
It all started with a surprising announcement – surprising to most of the public, anyway – on January 19, 2021. Element Partners kicked off the year with a bid for the World Poker Tour, to acquire it and its poker-related assets from Allied Esports Entertainment.
It appeared that Allied was ready to let go of the WPT despite being pleased with its "substantial, impactful results." Allied wanted to pursue new revenue streams and opportunities with the capital obtained from the sale.
Little did any of the parties know that they would soon be embroiled in a bidding war.
–January 19, 2021: Privately held investment firm Element Partners offered $78.25M, starting with a cash payment of $68.25M and then a 5% revenue share of WPT tournament entry fees for 3 years, maxing out at $10M.

–March 5, 2021: Casino owner Bally's Corporation offered $100M for the WPT and Allied Esports, both companies for a cash, stock, or combination payment.

–March 16, 2021: Bally's Corporation revised its proposal to offer $90M in cash for just the WPT and its poker-related businesses and assets.
Element Partners Responds
On March 22, Allied Esports announced that Element Partners came in with its own revised proposal. Since Allied Esports had indicated the desire to evaluate the "superior proposal" from Bally's Corporation just last week, Element Partners stepped up with a revised bid.
Element Partners increased its overall bid to $90.5M, which was just $0.5M more than Bally's last bid and all payable at closing. In addition, the company offered up an initial deposit of $10M, up from the previous amount of $4M.
The deal also increased the termination fee for the agreement to $3.45M, up from $3M, which Allied will have to pay to Element if it accepts a competing acquisition proposal. This would only go into effect if Allied accepts another deal within 12 months of the revised stock purchase agreement. And the deadline for that stock agreement is now September 30, extended from March 31.
Finally, the agreement increases Element's non-performance fee from $3M to $10M…if Element doesn't terminate the stock purchase agreement.
SOLD!
That was enough for Allied Esports. Its Board of Directors unanimously approved the new deal from Element Partners. After comparing it to the Bally's offer of $90M, the board members determined that the Bally's proposal was no longer the "superior proposal."
This should be it.
Allied Esports and Element Partners plan to close the deal in late April, barely a month from this date. Shareholders and pertinent regulatory bodies must approve the agreement before that happens.
Related Articles