Bally's Wants to Buy Allied Including World Poker Tour
By
March 6th, 2021 | Last updated on March 6th, 2021
Home
»
Poker News
»
Bally's Wants to Buy Allied Including World Poker Tour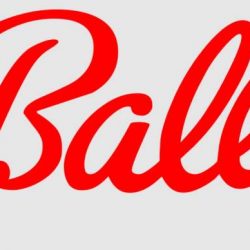 This just got interesting.
Remember how Allied Esports Entertainment was going to sell the World Poker Tour to Element Partners for $78.25M in mid-January?
Well, another bidder came to the table and offered a cool $100M…payable in cash, stock, or both…for Allied Esports, if that includes the World Poker Tour. That bidder is Bally's Corporation.
Friday Surprise
The bid came in on Friday, March 5.
Allied Esports Entertainment, current owner of the World Poker Tour, confirmed that it received the "unsolicited proposal" to acquire all outstanding interests in Allied for $100M "payable, at the company's option, in cash, Bally's capital stock, or a combination of both."
The stipulation is that Allied Esports would need to terminate the deal for Element Partners to buy the World Poker Tour for $78.25M.
Allied Esports Entertainment confirmed Friday it received a $100m takeover offer from Bally's Corp. The offer would require Allied to terminate its agreement with Element Partners to sell all of the equity interests of Club Services for $78.2m https://t.co/xVX2k7cNOK

— Chris Sieroty (@sierotyfeatures) March 5, 2021
For its part, Allied Esports promised that its board of directors will evaluate the proposal and discuss any pertinent information with Element Partners. Until that point, the board "continues to recommend that the company's stockholders the approval of the transaction with Element." Allied already filed that deal with the SEC and asked stockholders for consent.
Bally's: Not a Bad Idea
Most people are familiar with the Bally's name.
There are Bally's casinos in Atlantic City and Las Vegas, though Twin River Worldwide Holdings just bought them from Caesars Entertainment late in 2020. Twin River decided to keep the Bally's name, though, and rebrand most of its properties as Bally's. In fact, Twin River changed its name to Bally's Corporation.
That deal was worth $25M.
Bally's now owns and manages about a dozen properties and recently acquired a few more. The casinos are located in 11 states across America and employ more than 5,900 people. Some of the most recognizable names in the Bally's portfolio are the Hard Rock Hotel & Casino in Mississippi, Dover Downs Hotel & Casino in Delaware, and the Golden Gates Casino & Poker Parlour in Colorado.
The most recent financial filing reflected the 2020 full-year numbers showing a 51.4% net income increase to $20.2M. And despite the pandemic, the company continued to execute its strategy of strategic growth and development through numerous deals.
That Didn't Go as Planned
The World Poker Tour first announced on January 19 that Allied Esports sold it to Element Partners. Allied and WPT Enterprises rolled into one entity in December 2018, and the ink on that deal had only been dry a little more than two years before the 2021 news.
Element Partners expected to close its deal on the World Poker Tour by the end of January or in early February. That didn't happen as planned, as the first week of March floated by without any news…until the surprise news on Friday.
As for the WPT, CEO Adam Pliska had noted that he and the management team were excited about the opportunities that opened up.
Allied Esports Entertainment Announces the Sale of World Poker Tour to Element Partners, LLC.

Here is WPT CEO Adam Pliska (@pliska007) with more.

♠️ https://t.co/2ulzWZz6Et pic.twitter.com/GknAQJUVKu

— World Poker Tour (@WPT) January 19, 2021
Meanwhile, the WPT is trying to resume live tournaments before the end of the pandemic, hosting online tournaments, and having to schedule final tables from tournaments played in late 2019 and early 2020. Those final tables were scheduled for the spring of 2020 – at the HyperX Esports Arena in Las Vegas, no less – and the WPT needed to figure out how to schedule that action.
They did partner with the PokerGO Studio at Aria on the Las Vegas Strip. (More on that in an upcoming article.)
The wait is finally over for the long-delayed @WPT final tables. Here is a look at the schedule, with the first one scheduled for next week @PokerNews pic.twitter.com/kxBLCWsEvL

— Mo Nuwwarah (@monuwwarah) March 3, 2021
Needless to say, the WPT has tournaments to plan, television coverage to schedule, and online series to develop and host. With coronavirus vaccines on the move and herd immunity in sight for sometime in 2021, the WPT can start moving forward again.
First, though, they need an answer about this deal.
Who will own the World Poker Tour next?
Related Articles