AGA Seeks New CEO at Crucial Time
By
June 7th, 2018 | Last updated on April 11th, 2021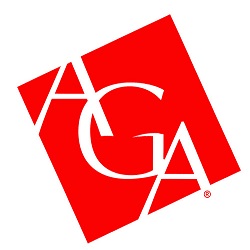 American Gaming Association seeks CEO
The last month has been quite a whirlwind for the American Gaming Association.
It was only three weeks ago that the United States Supreme Court overturned the Professional and Amateur Sports Protection Act in favor of the ability of all 50 states to legalize sports betting as they so choose. The decision was a victory for the AGA and set the wheels in motion to begin work with all sports betting stakeholders on the state level to formulate a cohesive regulatory environment.
And this week, the AGA confirmed that its president and CEO, Geoff Freeman, is scheduled to step down from his position with the lobbying group at the end of July. This requires an extensive search for a replacement for an organization that has thrived and grown with Freeman in their five years together.
The start of the legal US sports betting industry and the progression of all online gaming in America depends on AGA leadership that will pursue the best interests of all involved.
No pressure, though.
CEO Search
According to the AGA, Freeman's decision was not personal. After serving five years with the AGA, he received a job offer that he accepted from the Grocery Manufacturers Association (GMA). He will be taking over for retiring President and CEO Pamela Bailey.
We are pleased to announce Geoff Freeman has been named GMA's new President & CEO – read our release: https://t.co/MTfeqwdpSD pic.twitter.com/IS5lEmWFXk

— Consumer Brands (@consumerbrands) June 5, 2018
During his time with the AGA, Freeman's crowning achievement was the US Supreme Court's sports betting decision, but other accomplishments include improving anti-money laundering initiatives and a strong relationship with the US Department of the Treasury's Financial Crimes Enforcement Network, as well as preventing the Internal Revenue Service from changing the slot tax threshold.
Most recently, Freeman welcomed new board-level members earlier in 2018, three of which are key players in the online gambling industry. The open door for GVC Holdings, Stars Group, and Paddy Power Betfair signaled an era that might see the AGA take a new stance on internet gambling. While those three members are important sports betting entities, they all also have a stake in the expansion of online poker and internet gaming in the US.
The AGA is now in the process of finding Freeman's replacement.
Online Betting Evolution
The Supreme Court decision unlocked a new chapter for the AGA. The lobbying group was ready to welcome the ruling with a survey stating that 55% of Americans wanted the ban to end. And among the benefits touted were the empowerment of law enforcement to fight illegal gambling, generation of new state revenues, and protection of customers.
Days later, the AGA released an official list of priorities, via a letter it send to Congress, to pursue within the realm of sports betting.Empower state regulation. AGA will be a resource for any states considering legislation and combat attempts by the federal government to impede the process.
–Empower state regulation. AGA will be a resource for any states considering legislation and combat attempts by the federal government to impede the process.

–Place customers first. AGA will promote consumer protections and conveniences like intrastate mobile wagering.

–Strengthen game integrity. AGA promotes a national database for suspicious gaming activity to cooperate with law enforcement.

–Promote responsible gaming and advertising. AGA will help create a self-regulatory model to guide jurisdictions through responsible gambling practices and ads.
AGA Outlines #SportsBetting Priorities in Letter to Congress: https://t.co/NBZdI9pDts

— American Gaming Association (@AmericanGaming) May 22, 2018
The inclusion of mobile wagering is a key phrase for online gambling proponents, as the AGA technically does not claim an official stance on internet gaming. It seems as if the upcoming proliferation of sports betting may change that. If the AGA promotes internet sports betting, it will be more difficult to oppose online poker. In addition, if board members like Stars, GVC, and Paddy Power Betfair have any influence, they are likely pushing for an official stance in support of all online gambling.
The key to continue moving in that direction and opening the AGA to support all gambling in the US will be hiring a new president and CEO who is supportive of those goals. This is why the online poker community should keep an eye on the AGA and its search for a new chief executive, as the person is likely to directly impact the future of online poker in America.
Effective #sportsbetting regulation in the U.S. will need to cover mobile and online betting too – @iDEA_Growth @DavidPurdum @SportsLawProf @ESSA_betting – From the Ifrah on iGaming Blog – https://t.co/BIkZQQewXC pic.twitter.com/5s4afXY2Qq

— Ifrah Law (@ifrahlaw) June 4, 2018
Related Articles