AGA Grows with PartyPoker and PokerStars Parents
By
March 23rd, 2018 | Last updated on April 11th, 2021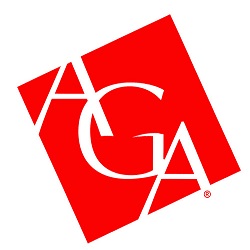 AGA takes steps toward embracing US online poker
The American Gaming Association may be prepared to soften its stance on internet gaming. The United States lobbying organization announced the addition of six new board-level members this month, three of them active in online gambling and sports betting around the world.
At first glance, it may seem that the welcoming of GVC Holdings, Paddy Power Betfair, and The Stars Group are in anticipation of the sports betting ruling due from the United States Supreme Court. Most experts believe states will soon be allowed to legalize sports betting, and the casino industry has a vested interest in these laws and regulations. But the AGA may see sports betting as a part of a larger movement that also includes the legalization of online poker and casino games.
Diversifying through Membership
AGA membership is open to two different types of members. Core members include commercial and tribal casino operators and gaming suppliers, and ally members broadens the range to include financial institutions, retail and entertainment entities, hotel suppliers, gaming destinations, and state associations.
Some of the biggest names in land-based casino gaming are core members of the AGA, such as Caesars Entertainment, Penn National Gaming, Wynn Resorts, Las Vegas Sands, and MGM Resorts International. Tribes like the San Manuel Band of Mission Indians and the Chickasaw Nation are in the group as well, as are suppliers like Aristocrat Technologies and International Game Technology (IGT).
Since the AGA was founded in 1994, it has grown into a powerful lobbying organization that represents many facets of the gambling industry, including suppliers, commercial and tribal casinos, and equipment manufacturers. Its mission statement is "to be the single most effective champion of the industry, relentlessly protecting against harmful and often misinformed public policies, and paving a path for growth, innovation and reinvestment."
In light of the changing face of the American gaming industry, GVC Holdings, Paddy Power Betfair, and The Stars Group were welcomed last week with a press announcement.
AGA welcomes six new members. More than ever before, AGA's diverse membership reflects the broad interests of the casino gaming industry: https://t.co/kbxXRcNl5k

— American Gaming Association (@AmericanGaming) March 16, 2018
Unspoken Significance
While the press release provided information about all six new board-level members of the AGA, the focus was put on BMM Testlabs, which also entered into a multi-year alliance with the AGA to assist with regulatory issues by educating stakeholders.
As far as a broader statement, AGA President and CEO Geoff Freeman noted that the additions further diversify the membership and reflect a broader range of interests. "Adding these six industry leaders will help our ability to serve as an effective advocate for the industry as a whole," he said, "and we're excited to add their expertise to our Board."
It's important to remember that in August 2017, the AGA included a small blurb about online gambling in its updated code of conduct for the first time. It was a relatively minor change, but in the underage gambling section, the new wording was: "AGA casino companies will communicate the legal age to gamble through messaging, as appropriate, in their properties, on their casinos' online platforms and in gambling promotions."
Further, that same month, the AGA kicked off its Responsible Gaming Education Week in Atlantic City with representatives of online poker operators Caesars Entertainment and MGM Resorts, as well as New Jersey Division of Gaming Enforcement Director and online gaming advocate David Rebuck. The fact that New Jersey was in the midst of a banner year for its ever-growing online gaming industry was likely no coincidence.
The moves to put GVC, Stars Group, and Paddy Power Betfair speaks to the AGA's recognition that it must address growing trends in the gambling industry. All three are major players in the online sports betting world, and the US Supreme Court will be announcing its ruling in the coming weeks regarding the New Jersey sports betting case. Most experts expect a ruling in favor of New Jersey, which will open up sports betting to all states, many of which have already passed laws in anticipation of the decision. The AGA will want to be prepared to support all casinos and gambling regulators that dive into the industry.
But the trend doesn't stop at sports betting. Online gambling is not only growing at a substantial pace in New Jersey, Pennsylvania will be launching its online gambling platforms in 2018 as well. And numerous other states are considering joining the club, including New York, Michigan, Illinois, Connecticut, Massachusetts, West Virginia, and Louisiana. GVC company PartyPoker is a part of the online gambling industry in the United States, as is Stars Group staple PokerStars.
The American Gaming Association serves itself and its members well by embracing the trajectory of the entirety of the US gaming industry, and the latest additions to its organization prove its willing to try.
Related Articles