Adams Wins Second Straight Super High Roller Bowl
By
March 18th, 2020 | Last updated on March 18th, 2020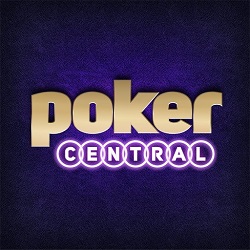 Poker Central has been on the road quite a bit in 2020, more than in previous years.
The production company took its offerings to Australia at the end of January for the first-ever Australian Poker Open. It consisted of six preliminary events and the APO Main Event, which saw Michael Addamo declared the winner but Stephen Chidwick took the title of overall series champion.
After the seven-event APO, it was time for the Super High Roller Bowl Australia, which brought in 12 players (16 total entries). Timothy Adams took the title and first-place prize of $2.16 million.
About one month later, the Poker Central team took its high-stakes series and SHRB to Sochi, Russia.
PartyPoker LIVE MILLIONS
The PartyPoker LIVE MILLIONS Super High Roller Series was not exactly a Poker Central series, not like the Australian Poker Open. This was something put together by PartyPoker, but the high-stakes buy-ins did contribute points to the overall Poker Central annual points leaderboard.
There were seven events in the series, and the results were as follows:
Event 1: $25K Short Deck

Entries: 42

Prize pool: $1.05 million

Paid players: 6

Winner: Jiang Xia = $378,000

Event 2: $25K NLHE

Entries: 58

Prize pool: $1.45 million

Paid players: 9

Winner: Sam Trickett = $435,000
#MillionsSochi 🇷🇺 @partypokerlive @Samtrickett1 captures Event 2: $25,000 NLH & $435,000 🏆https://t.co/H4PT4uT4Pj pic.twitter.com/w0GqgSsPBR

— Poker Central (@PokerCentral) March 8, 2020
Event 3: $25K Short Deck

Entries: 61

Prize pool: $1,525,000

Paid players: 9

Winner: Wai Leong Chan = $457,500

Event 4: $50K NLHE

Entries: 45

Prize pool: $2.25 million

Paid players: 7

Winner: Mikita Badziakouski = $765,000

Event 5: $50K Short Deck

Entries: 50

Prize pool: $2.5 million

Paid players: 8

Winner: Wai Kin Yong = $800,000

Event 6: $100K NHLE

Entries: 42

Prize pool: $4.2 million

Paid players: 6

Winner: Paul Phua = $1,512,000

Event 7: $50K Short Deck

Entries: 55

Prize pool: $2.75 million

Paid players: 8

Winner: Phil Ivey = $850,000
The Man. The Legend.
🏆🏆🏆
Phil Ivey wins #MillionsSochi @partypokerlive Super High Roller Series Event 7: $50,000 Short-Deck for $856,050
🇷🇺🇷🇺🇷🇺https://t.co/HAFY0f0gU9 pic.twitter.com/NNa1ILfifA

— Poker Central (@PokerCentral) March 13, 2020
Super High Roller Bowl Russia
The Super High Roller Bowl (SHRB) Russia kicked off on March 13 as the finale of the Super High Roller Series. This No Limit Hold'em event had a massive $250K buy-in and drew most of the usual high-stakes poker pros to the tables.
The first of three days of action brought in 34 entries, though registration remained open into Day 2. Only 23 players made it through the evening with chips, and Jason Koon led the pack.
A few more players entered (or reentered) on Day 2, setting the numbers as follows:
Entries: 40

Prize pool: $10 million

Paid players: 6
Late into Day 2, the field dwindled, and Sam Greenwood busted in eighth place. That put the final seven players on the money bubble. They played on for a short time, long enough for Timothy Adams to double up and make Stephen Chidwick the short stack. When play ended, these were the chip counts:
Ben Heath (2,500,000)

Adrian Mateos (2,060,000)

Christoph Vogelsang (1,950,000)

Timothy Adams (1,380,000)

Mikita Badziakouski (960,000)

Ivan Leow (720,000)

Stephen Chidwick (430,000)
Not long after play started on the third and final day, Vogelsang busted Chidwick on the money bubble. Soon after, Vogelsang also busted Leow in sixth place. Mateos took some chips from Adams to become the new chip leader, but the latter then doubled through the former. Badziakouski doubled through Heath, as Mateos had quickly lost his lead and ended up all-in against Heath. Mateos exited in fifth place.
Four-handed play lasted quite a long time with multiple players taking over the chip lead during that time. Finally, though, Adams doubled through Heath, leaving the latter on a somewhat short stack. Adams went on to bust Heath in fourth place. Badziakouski was the shortest of the three stacks, and Vogelsang took that opportunity to bust him in third place.
Heads-up play began with Vogelsang holding 5,575,000 chips to the 4,425,000 of Adams. Coming out of the gate strong, Adams took the lead, but Vogelsang battled back and doubled to stay in the game. After the two agreed to skip a blind level, Vogelsang pushed with A-6, but Adams had A-9 and found a nine on the river for good measure.
Adams took his second SHRB title in a row.
1st place:  Timothy Adams (Canada) $3.6 million

2nd place:  Christoph Vogelsang (Germany) $2.4 million

3rd place:  Mikita Badziakouski (Belarus) $1.6 million

4th place:  Ben Heath (UK) $1 million

5th place:  Adrian Mateos (Spain) $800K

6th place:  Ivan Leow (Malaysia) $600K
Timothy @Tim0theeAdams Adams wins #MillionsSochi @partypokerlive Super High Roller Bowl $250,000 Main Event for $3️⃣.6️⃣ MILLION & back-to-back SHRB titles
💍💰🇷🇺https://t.co/qFzIaghphW pic.twitter.com/savr3TwA8H

— Poker Central (@PokerCentral) March 16, 2020
Related Articles