Chidwick Wins Overall Inaugural Australian Poker Open
By
February 5th, 2020 | Last updated on February 5th, 2020
Home
»
Poker News
»
Chidwick Wins Overall Inaugural Australian Poker Open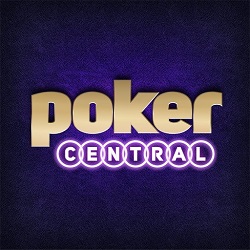 The first-ever Australian Poker Open finished this week. Poker Central took its Poker Open series to the poker room at The Star Gold Coast in Queensland for the first time. And while Aussie Michael Addamo won the Main Event of the seven-game series, Stephen Chidwick won a preliminary event and the entire series overall.
In November of 2019, Poker Central announced that it was taking its Poker Open series further away from American shores. While there were previous events in China and the UK, the January trip to Australia was a first for the high-stakes live poker tournament series.
The Australian Poker Open (APO) was set up with seven tournaments, the first two with $10K buy-ins, then three at $25K, one at $50K, and then the Main Event requiring a $100K buy-in.
Action began on January 25 and finished on February 1.
Initial Events Winners
The first six of the seven Australian Poker Open events produced these results (with all dollar amounts in Australian dollars:
Event 1: $10K NLHE

Total entries:  59

Total prize pool:  $590,000

Paid players: 9

Winner:  Mike Watson of Canada ($177,000)
Mike @SirWatts Watson makes Australian Poker Open history! Wins Event #1 and takes the top spot on the #APO🇦🇺 leaderboard. https://t.co/8v2KFttbAD

— Poker Central (@PokerCentral) January 26, 2020
Event 2:  $10K PLO

Total entries:  43

Total prize pool:  $430,000

Paid players:  7

Winner:  Andras Nemeth of Hungary ($146,200)

Event 3:  $25K NLHE

Total entries:  49

Total prize pool:  $1,225,000

Paid players:  7

Winner:  Timothy Adams of Canada ($416,500)

Event 4:  $25,000 PLO

Total entries:  29

Total prize pool:  $725,000

Paid players:  5

Winner:  Farid Jattin of Colombia ($290,000)
🇨🇴's Farid Jattin went wire-to-wire and crushed the $25K PLO final table. #APO🇦🇺 https://t.co/RPRJLwnuNY

— Poker Central (@PokerCentral) January 29, 2020
Event 5:  $25K NLHE

Total entries:  47

Total prize pool:  $1,175,000

Paid players:  7

Winner:  Stephen Chidwick ($399,500)

Event 6:  $50K NLHE

Total entries:  35

Total prize pool:  $1,750,000

Paid players:  5

Winner:  Luc Greenwood of Canada ($700,000)
Main Event Action
The finale of the Australian Poker Open series was the Main Event. Its bigger buy-in than the other events narrowed the field, naturally. But the turnout was still significant.
Event 7:  $100K NLHE

Total entries:  28

Total prize pool:  $2,800,000
The action for this tournament started on January 31 and played out late into that night.
When the final nine players made the final table, Michael Addamo had a dominant chip lead over the others, with Aaron Van Blarcum in a distant second place, followed by Alex Foxen, Stephen Chidwick, Mike Watson, Kahle Burns, Cary Katz, Orpen Kisacikoglu, and Seth Davies.
It took only a few minutes for Kisacikoglu to bust out at the hands of Chidwick. As Addamo increased his chip lead even further, Foxen ousted Davies and Katz, and Van Blarcum busted Watson. After Burns was eliminated on the money bubble, the final four were in the money.
The action played out on a livestream on the subscription online channel PokerGO. No written account of the details was provided, so these are the final results:
Winner:  Michael Addamo of Australia ($1,288,000)

2nd place:  Aaron Van Blarcum of USA ($784,000)

3rd place:  Alex Foxen of USA ($448,000)

4th place:  Stephen Chidwick of UK ($280,000)
Michael Addamo keeps the $100K title in Australia! Wins #APO🇦🇺 Main Event for more than $1.2 million: https://t.co/j4lvVmqlX2 📺 pic.twitter.com/Q46DQ162Zq

— PokerGO (@PokerGO) February 1, 2020
Chidwick Wins Player of the Series
Every player accumulated points throughout the seven-tournament series for their in-the-money finishes. When all was said and done, it was Stephen Chidwick with the most points, edging out Andras Nemeth by 20 points. The winner took home $50,000 for the victory.
Chidwick told Poker Central, "It feels great. I would love to complete the collection." He referred to the fact that he had already won a US Poker Open overall title and finished second at the inaugural British Poker Open in 2019.
The final standings for the series were:
Winner:  Stephen Chidwick of UK = $949,000 in total winnings for 650 points

2nd place:  Andras Nemeth of Hungary = $534,100 in winnings for 630 points

3rd place:  Michael Addamo of Australia = $1,685,500 in winnings for 560 points

4th place:  Mike Watson of Canada = $241,500 in winnings for 450 points

5th place:  Luc Greenwood of Canada = $717,700 in winnings for 360 points
A bad beat busts Kahle Burns on the $100K bubble and crowns Stephen Chidwick as the 2020 Australian Poker Open Champion! https://t.co/j4lvVmqlX2 #APO🇦🇺 pic.twitter.com/dXDoMxz3TO

— PokerGO (@PokerGO) February 1, 2020
Related Articles