Another Month of New Jersey Online Gaming Growth
By
September 21st, 2017 | Last updated on July 8th, 2018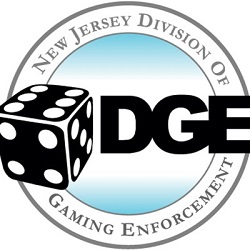 NJ DGE shows positive August stats
The New Jersey online gaming market continues to grow and collect more revenue with each passing month. New records are set regularly, and August 2017 brought yet another one, becoming the sixth consecutive month that the market collected more than $20 million in revenue for the state.
According to the Division of Gaming Enforcement, August was another banner month with a monthly 32% increase from the previous year. While online poker increased only slightly, online casino games kept the burgeoning industry speeding forward to secure its place in the state budget and continue helping land-based casinos improve their numbers.
Importance of Setting Records
Every time the New Jersey online gambling industry, as small as it may be in relation to early projections and hopes, sets another record, it speaks to the growth and potential of the market. While it may not be a staggering success that was once predicted, its many successes show that it helps the overall gambling industry, compliments land-based casinos, and grows substantially with time and awareness.
The latest record set by the numbers released for August 2017 is a six-month revenue line. Each of the last six months, the industry has delivered more than $20 million in revenue, which shows that online gambling is not only growing but stabilizing every year at a new high.
Another momentous note about August is that it produced the second-highest revenue month in the history of online casino gambling in New Jersey, which is approaching its four-year anniversary. Online casino games alone brought in $19.2 million for the month, just barely missing the record, which was $19.5 million set in March 2017.
Online Gambling Breakdown for August
Online casino games, excluding poker, are registering significant growth on a fairly consistent basis. Growth in 2017, as compared to the same periods in 2016, is impressive and shows a positive trend for the industry.
August 2017: $19,196,519

August 2016: $13,900,815

Increase of $5,295,704 or 38.1%
Online poker is not as consistent or trending upward. The peer-to-peer games of poker are struggling to keep players and draw new customers. Those who have analyzed poker trends through the years know that the game thrives when it has proper liquidity and market sharing. Larger player pools increase game options, buy-in varieties, and tournament guarantees across the board, which in turn draws more players to the tables. However, as the laws stand and with so few states in America having legalized online poker as of today, the market is limited and must find ways to grow without liquidity. For now, online poker continues to show its struggles in its monthly revenue numbers.
August 2017: $2,082,360

August 2016: $2,173,488

Decrease of $91,128 or 4.2%
Overall, the internet gaming industry looks and is prosperous and experiencing notable growth.
August 2017: $21,278,879

August 2016: $16,074,303

Increase of $5,204,576 or 32.4%
Online Poker Needs New Life
As mentioned, the online poker portion of the New Jersey online gambling market is not equipped to grow. Without shared liquidity with Nevada and/or Delaware, there is little room for evolution. While New Jersey State Senator Ray Lesniak is trying to expand the market through his latest bill to remove the requirement that online gambling servers be located in Atlantic City in order to share liquidity, the bill has garnered little attention since its introduction.
The other problem with online poker in New Jersey is a "catch 22" factor. The market is small, and with few states with which to partner for liquidity, it makes little sense to invest much money into its growth. However, without an investment into new marketing techniques and ways to improve its status in the emerging US online gambling scene, nothing will change. Executives in online poker have always been hesitant to reach out to untapped markets, like female and senior demographics, because those were never shown to be the operators' strengths. And without incentive to examine that potential, it certainly won't happen at this point in the game.
When other states join the industry, and when New Jersey removes its server location requirement, there may be room for online poker to grow.
Related Articles