UB-AP Disputes Reviewed, Late Claims Possible
By
September 14th, 2017 | Last updated on July 8th, 2018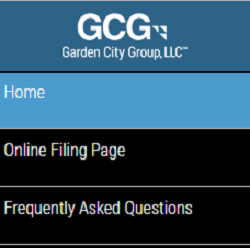 Yet another chance to claim AP-UB money
Garden City Group is at it again. The claims administrator provided another update on the claims for money lost on UltimateBet and Absolute Poker after the sites' shutdown in 2011. And the update contains more good news for players.
The Department of Justice's Money Laundering and Asset Recovery Section is the governmental sector overseeing the repayment of all funds lost as a result of the Black Friday online poker indictments and seizures. It first appointed Garden City Group to administer the claims in 2014 to satisfy claims regarding Full Tilt Poker accounts. That process took nearly two years but paid $114.5 million to 45,180 petitioners.
With money still remaining in the holding account filled by the fines from the PokerStars settlement with the US government, victims of Absolute Poker and UltimateBet were informed earlier this year that they were eligible for refunds as well. That process began on April 13, 2017, and former AP and UB players could submit claims or verify remission statements sent by Garden City Group by way of AP and UB seized files and documents.
First Round of Payments
For those who met the June 9 filing deadline and had no disputes with the documented balances of their accounts on AP, UB, or both, they were given good news in early August. Their claims were approved by the Department of Justice. Approximately 7,400 people received payments over the past month with the final amount totaling nearly $33.5 million.
Players not included in that round of payments still had time to claim. The final deadline on the Garden City Group website was September 7.
Second Round of Payments Under Review
For those who met the September 7 deadline, Garden City Group notified them that their petitions were under review. Those with no disputes about account balances will likely be approved first.
Those who chose to dispute their balances, with or without documentation, will be subject to a review process. According to the latest Garden City Group update, those petitions will soon be evaluated, and individual players will be contacted with the results. Players are advised to provide as much backup material as possible via the GCG website in order to facilitate the process.
Another Round?
The best news from Garden City Group is that anyone who missed the September 7 deadline may still file petitions for reimbursement of funds. There is no new deadline, but the latest update read:
GCG will continue to accept petitions, but late filings will be subject to review at a later date and at the sole discretion of the Department of Justice.
While there are no guarantees that those players will be paid, there seems to be no reason to think they will not, especially those with uncontested balances or those with documentation to resolve disputes. There is no timetable for that processing, but it seems likely that Garden City Group will want to resolve this case and close the settlement account by the end of the year. If not then, there will likely be a closeout date set before the next Black Friday anniversary on April 15, 2018.
What to Do Now?
For players who were afraid they missed the Garden City Group boat, simply go to the website and follow the directions on the "online filing" page to submit a petition. GCG representatives will respond to the petition and provide further instructions.
Any questions can be directed to GCG at (855) 907-3254 or via email at info@absolutepokerclaims.com. This works for Absolute Poker and UltimateBet claims.
Related Articles