Winning Poker Network Leaves Australian Poker Market
By
August 30th, 2018 | Last updated on August 30th, 2018
Home
»
Poker News
»
Winning Poker Network Leaves Australian Poker Market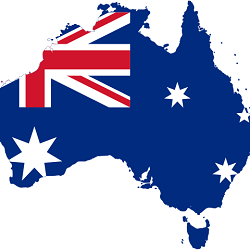 According to players and sources, the Winning Poker Network has exited the Australian online poker market. It was a move that came without much warning for players but affects those with accounts at Americas Cardroom, Black Chip Poker, True Poker, and Ya Poker.
The reason for the abrupt decision is unclear, as most online poker sites stopped accepting Australian players one year ago. The Interactive Gambling Amendment Bill completed its final passage in early August of 2017, and it became effective in mid-September. The majority of online poker sites departed the market at various points in 2017 but all before the effective date. Few sites remained available to Australians past since that time.
It appears that only a handful of sites, including Ignition Poker, are still accepting Australian players.
WPN Announcement
There were no announcements on poker forums or on the news page of Americas Cardroom. There was no press release or public statement from network owner Phil Nagy. Players found out when they tried to log on to one of the Winning Poker Network sites via a message, and a few passed the news along via online poker forums.
Why is the @ACR_POKER website all of a sudden not available in Australia??

— XJF (@xfrawls) August 26, 2018
The only reliable source that published the news thus far has been Professional Rakeback, which reported that Australian players recently began seeing the following message when trying to access any of the WPN online poker sites as of August 25, 2018:
On August 9, 2016, the Australian parliament passed the Interactive Gambling Amendment Bill, effectively banning all online gambling sites that are not locally licensed under Australian State or Territory Law.

For this reason, the Winning Poker Network does not allow customers from Australia to play at any of the following poker sites: Americas Cardroom, Black Chip Poker, Ya Poker, True Poker.
Interestingly, the message is erroneous in declaring that the Interactive Gambling Amendment Bill was passed in 2016. It was not. The bill contained the 2016 date in its original title but did not actually pass through the final stages of the parliamentary process until August 9, 2017. This lack of factual information passed along by WPN is concerning.
Several players posted on the Two Plus Two forum as well, noting that they received similar messages when trying to access the WPN sites. One also contacted the Black Chip Poker customer service department and received this brief response, "Thank you for writing in. Yes as per regulations we are actually stopping service for Australia."
Motivation Unclear
The Australian government's new law pertaining to online poker in 2017 was not unclear in any way, which prompted 888poker to leave months before its passage and PartyPoker and PokerStars to exit within weeks of its becoming law. Many called it the Black Friday of Australia.
A sad day for poker players in Australia today.Going to miss you @partypoker and can't wait for your return. Keep smashing it around the ?

— Jackie Glazier (@JackieGlazier) August 30, 2017
Despite the hard work of groups like the Australian Online Poker Alliance and one lawmaker – Liberal Democratic Senator David Leyonhjelm – who fought for legalized internet poker based on the skill factor of the game, many in the government wanted the ban. It closed loopholes in the 2001 Interactive Gambling Act that allowed sites from around the world to participate in the market for many years. The new law, however, was unequivocal about the requirement of a license to operate in Australia, but the Australian government has yet to make license applications available for online poker.
Considering the tenacity of the Australian government to implement and enforce this law, it shouldn't be surprising that offshore sites have also been ousted from the market. While the Winning Poker Network has not and likely will not issue a formal, transparent statement about the reasoning behind its sudden withdrawal, it can be assumed that the network received a warning of some sort. Facing that potential crackdown, WPN left Australia without delay.
Related Articles