WSOP Reveals Final 2018 Series Numbers
By
July 24th, 2018 | Last updated on July 29th, 2018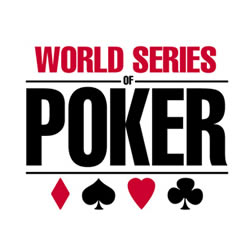 After each summer, World Series of Poker executives compile numbers, look at statistics, and offers the highlights of that year's WSOP. It is a matter of good public relations. The title of the memo about the 2018 was similar in nature to that of past years:
2018 WSOP Bigger Than Ever

(2017) 48th Annual WSOP Reaches All-Time Highs

(2016) 47th Annual WSOP Sets Attendance and Several Other Records

(2015) 46th Annual World Series of Poker Becomes Most Attended in Event's History
That is why it's important to take a look beyond those basic numbers and look at the past several years, compare and contrast, and find the real story.
The 2018 WSOP the biggest ever.

All the records and recap from the 2018 edition: https://t.co/YxgYk5nH5g

Entries: 123,865 (record)
Prize Pool: $266,889,193 (record)
Places Paid: 18,105 (record)
Countries Participating: 104
Money Raised: $2,790,008

Thank you!

— WSOP (@WSOP) July 23, 2018
Four-Year Comparisons
The biggest numbers from the WSOP statistics press release are impressive. One that can be objectively compared to previous years is the Main Event, as the $10K buy-in does not change. Those numbers are solid:
–Main Event entries: 7,874
–Main Event prize pool:  $74,015,800
The 2018 Main Event was the second most well-attended since the peak year of 2006 during the poker boom. It far surpassed the last several years of 7,221 in 2017, 6,737 in 2016, and 6,420 in 2015. While there are many possible reasons for the increase, one of the most likely is the plethora of online poker satellites available online via the WSOP/888 partnership in Nevada, Delaware, and New Jersey. In addition, 888poker ran satellites worldwide.
7,874 entrants in the 2018 @wsop $10,000 Main Event. The second biggest EVER!

And some people were saying it wouldn't break 7,000 this year…https://t.co/SH9x7qc8UL pic.twitter.com/JvFtglNGdh

— William Shillibier (@Shillibier) July 5, 2018
The number of entries and amount of the overall prize pool are examples of numbers that cannot so easily be compared. The number of events changes everything, as there were 78 events this year, as compared to 74 in 2017, 69 in 2016, and 68 in 2015.
As for total entries, it makes more sense to divide it by the number of events for an average number of players per event. While it still doesn't account for variables like reentries, the average entries give a better idea of attendance trends.
–2018 = 123,865 entries (divided by 78 = 1,588)

–2017 = 120,995 entries (divided by 74 = 1,635)

–2016 = 107,833 entries (divided by 69 = 1,563)

–2015 = 103,512 entries (divided by 68 = 1,522)
The same can be done for the total prize pool each year.
–2018 = $266,889,193 (divided by 78 = $3,421,656)

–2017 = $231,010,874 (divided by 74 = $3,121,769)

–2016 = $221,211,336 (divided by 69 = $3,205,961)

–2015 = $210,379,285 (divided by 68 = $3,093,813)
The basic takeaway from these numbers is that there were more entrants in 2017 than in 2018, but there was more prize money awarded this year by a significant margin. Again, variables like the $1 million buy-in Big One for One Drop, which is not held every year, also effect the averages, but this is a simple breakdown for context.
Player Highlights
The accomplishments of individual players and countries are more straightforward.
This year, there were three players who won more than one tournament. In fact, each won two bracelets. Joe Cada won Events 3 and 75, Justin Bonomo won Events 16 and 78, and Shaun Deeb won Events 42 and 74.
One of the most hailed feats of the summer was Phil Hellmuth's victory in Event 71, which delivered his record 15th bracelet. He also continued his record-setting as the player with the most individual cashes at the WSOP, as his eight cashes in 2018 pushed him to 138 lifetime cashes.
Terrific 15th @WSOP Bracelet dinner party tonight in Hollywood!! Wore 15th everyday for a week, tonight handed over 15th to my man @westcoastbill! Thanks @PeterGuber @SkyDayton @BrandonCantu DC DS @MagicAntonio #POSITIVITY pic.twitter.com/LGB1gubLrJ

— phil_hellmuth (@phil_hellmuth) July 21, 2018
Tony Cousineau continued a record of his own. With six more cashes in 2018, he pushed his record to 84 cashes without a victory.
As for the most cashes in the 2018 games, Chris Ferguson topped the list with 18 cashes, which also set a new series record. Ferguson and John Racener tied at the 2017 WSOP with 17 cashes each. Ferguson also tallied 41 WSOP cashes (including the 2017 Europe events) since the start of 2017, and amidst his run in 2018, he garnered his 100th lifetime WSOP cash. He now stands at 115.
Barry Greenstein cashed in 12 events this summer, allowing him to celebrate his own 100th lifetime cash.
National Highlights
In total, the number of countries represented at the entire series was down in 2018, with 104 nations tallied as compared to 111 nations in 2017, 107 of them in 2016, and 111 again in 2015.
As usual, the 2018 WSOP ended with the United States boasting of the most entries into the tournaments, as happens each year. Canada came in second, with the United Kingdom in third and France in fourth – all the same as in 2017.
The difference was that Brazil took fifth position this year, up two spots from last year, switching places with Australia, which dropped to seventh. Germany remained in sixth place, but Austria moved up one spot to eight place, with Russia dropping one spot to ninth. And China took tenth place for the second year in a row. In essence, the same 10 countries turned out for WSOP events for the past two years.
The top list of countries with more than one bracelet win in 2018 was as follows:
United States (54)
China (3)
Germany (3)
Canada (2)
France (2)
United Kingdom (2)
Russian Federation (2)
As for earnings, the top 10 was as follows:
United States ($187,417,000)
Germany ($12,454,810)
Canada ($7,995,246)
United Kingdom ($7,956,890)
France ($6,217,714)
Australia ($3,778,220)
Austria ($3,182,621)
China ($3,138,292)
Brazil ($3,041,311)
Russian Federation ($2,847,416)
1/2 We didn't only add @WSOP results this summer, also all #DailyDeepstacks are on the website. Some stats:
? 185 Tournaments
? Winners from 21 countries
? ?? 144
? ?? 6
? ??????????? 5
? ???????? 2
? ?????????????????????? 1

— The Hendon Mob (@TheHendonMob) July 18, 2018
Related Articles