WSOP Nevada Adds Circuit Event Ring
By
February 20th, 2018 | Last updated on July 29th, 2018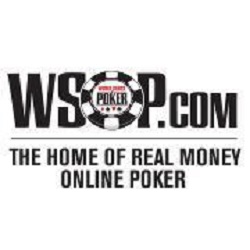 Further integration of live and online poker on tap
To say the growth of online poker in the new United States markets is slow would be an understatement.
More than four years after the launch of the first online poker site in Nevada, the first state to dip its toes into a new regulated space, there is still only one operator in the market. And that one operator has only partnered with one other single-operator market – Delaware – for online poker liquidity. It's all going somewhere but at the speed of a tournament with a great structure and no action clock.
Even so, new developments do show progress in the industry. They may be subtle moves that don't warrant wild celebrations, but the WSOP is pushing the boundaries of Nevada online poker when and where possible.
Inaugural Online WSOP Circuit Event
The 2017/2018 World Series of Poker Circuit tour is well underway and landed in Las Vegas last week. The schedule for the stop at the Rio is like most others in the series, consisting of No Limit Hold'em, Pot Limit Omaha, and HORSE events, most for buy-ins of only a few hundred dollars. And normally, the finale of each stop is a $1,675 Main Event. The one in Las Vegas boasts of a $1 million guarantee, and the series will end with a $2,200 NLHE High Roller event.
But wait!
The Las Vegas tour stop added one more event to the schedule. On Tuesday, February 27, there will be a WSOP.com ONLINE event, a $365 buy-in with a WSOP Circuit ring up for grabs. Satellites began on the Nevada WSOP online site on February 16 for as low as $5, and they will run through February 26. As with all WSOP online activities, anyone in the state of Nevada can participate.
NV: Use promo code 365RING on your next deposit now through February 25, and you will get a ticket into a freeroll for the first ever WSOP Circuit Online Ring Event. short.url/aBcXyZ pic.twitter.com/F3d3b6JkzA

— WSOP.com (@WSOPcom) February 16, 2018
Slowly Integrating Online Events with Live WSOP
For several years, the summer WSOP extravaganza has offered online bracelet events, but the number of opportunities to win a prestigious bracelet via the online tables has only slowly increased. In 2017, there were three gold bracelet events throughout the summer games.
In mid-December 2017, when the 2018 WSOP schedule was released, it showed four online bracelet events for this year's games. All will be played completely online, all with reentries, and with a wide range of buy-ins throughout the month of June.
Event #9 (Sunday, June 3): $365 NLHE with unlimited reentries
Event #47 (Friday, June 22): $565 PLO 6-Handed with unlimited reentries
Event #61 (Friday, June 29): $1,000 NLHE Championship with unlimited reentries
Event #63 (Saturday, June 30): $3,200 NLHE High Roller with unlimited reentries
The move was seen as one that further integrates live and online poker at the world's preeminent series.
With that, the WSOP decided to up its game even further and add a WSOP Circuit ring event to the online sphere as well. It signifies a growing confidence that players are ready to veer slowly away from tradition to incorporate online tournaments into the WSOP. It also shows that the WSOP is moving this process slowly so as not to upset traditionalists but to demonstrate the power that online poker brings to the larger picture.
Excited to see this crossover occurring finally @WSOPcom @WSOP. Will the same event be offered in NJ next month? pic.twitter.com/v2BuHS6gGz

— Katie Stone (@KatieStonePoker) February 16, 2018
A Long, Slow Road
When Nevada first launched online poker with less than a handful of participating sites (up to three at one point), there were high hopes about the future of the newly-constructed industry. Years later, however, only the WSOP's online site is still in operation, yet there is not even any indication of its success because Nevada refuses to release revenue numbers unless there are a minimum of three sites in operation. There are no numbers for years of WSOP's business to give any indication of its ability to generate revenue or growth.
Many thought that there would be a much larger market at this juncture, not only in Nevada but across the United States. But it wasn't until late last year that New Jersey joined the online poker liquidity sharing network, and there is still no proposed date for its launch for the single site (WSOP, of course) that operates in all three states. And Pennsylvania became the fourth state to legalize online poker, but it may not see its first sites go live until late in 2018, with online poker liquidity not even yet discussed.
Patience is not the strong suit of most online poker players, but this new US market requires nothing less. For now, an online WSOP Circuit ring event this month is as much progress as the small market can handle.
Related Articles