WSOP Announces Dates for Low Buy-In Summer Events
By
January 16th, 2020 | Last updated on January 16th, 2020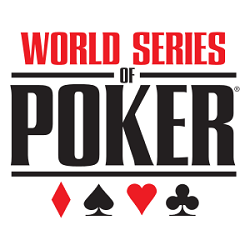 It seems that World Series of Poker executives are working more quickly in the new year. Less than one week after the last update for the 2020 WSOP summer schedule, they released another one.
The last update offered dates and details for the championship tournaments, ones with $10,000 – and even one with $50,000 – buy-ins.
This week's press release provides information about the tournaments to which they refer as "value menu" events. These require buy-ins of $1,000 or less.
As the 2020 WSOP schedule stands with the latest update, there are 25 gold bracelet events with buy-ins at or under $1,000.
Value Menu for the Masses
The vast majority of poker players can only look at $10K buy-ins and hope they can afford to play them someday. Some do play satellites for those events and win their seats at a discount, but most of the world's players cannot fathom those buy-ins.
As the WSOP evolves to accommodate the most players possible, it has added more events with lower price points. These allow more players to participate and more realistically dream of winning a WSOP gold bracelet.
More 2020 WSOP Schedule News as the "Value Menu" events have been finalized — all buy-ins $1,000 and under.
Details: https://t.co/0zsKZamOSU pic.twitter.com/EgFcFQC2gA

— WSOP (@WSOP) January 15, 2020
WSOP VP Jack Effel commented, "Delivering large prize pools, new players and exciting formats are core objectives of the WSOP, and these 25 events are meeting this mandate."
Some of these events had been revealed in previous notices, but there are 15 events only now being announced. Most of these offer freezeout formats with no reentries or single reentries, which will keep the WSOP from giving advantages to players with the resources to continually reenter.
The Freezeout NLHE opener is a new tournament to the WSOP and is also taking over the spot as the very first bracelet event of the WSOP summer action, a spot previously held for years by the Casino Employees NLHE event. The Forty Stack and Freezeout NLHE events are also new this year.
Without further ado, this is the WSOP 2020 Value Menu:
Total Value Menu at 2020 WSOP
–May 27 at 11am:  $1K Freezeout NLHE (20K chips, 30-min levels)

–May 27 at 2pm:  $500 Casino Employees NLHE (1 reentry, 25K chips, 40-min levels)

–May 28-31 at 10am:  $500 Big 50 NLHE (1 entry per flight, 50K chips, 50-min levels)

–June 1 at 11am:  $600 Deepstack NLHE (1 reentry, 30K chips, 30-min levels)

–June 2 at 11am:  $1K NLHE Super Turbo Bounty NLHE ($300 bounties, 20K chips, 20-min levels)

–June 7 at 11am:  $1K Forty Stack NLHE (1 reentry, 40K chips, 30-min levels)

–June 8 at 11am:  $600 Deepstack 8-Handed PLO (1 reentry, 30K chips, 30-min levels)

–June 10 at 11am:  $1K 8-Handed PLO (1 reentry, 20K chips, 40/60-min levels)

–June 14 at 11am:  $800 Deepstack NLHE (1 reentry, 40K chips, 30-min levels)

–June 15 at 11am:  $500 Freezeout NLHE (25K chips, 30-min levels)

–June 16 at 11am:  $600 Deepstack 8-Handed Mixed NLHE/PLO (1 reentry, 30K chips, 30-min levels)

–June 17 at 11am:  $1K Ladies NLHE Championship (1 reentry, 20K chips, 60-min levels)

–June 18 at 10am:  $1K Seniors NLHE Championship (ages 50+, 1 reentry, 20K chips, 60-min levels)

–June 19-20 at 10am:  $1K Double Stack NLHE (1 entry per flight, 40K chips, 60-min levels)

–June 21 at 11am:  $800 Deepstack 8-Handed NLHE (1 reentry, 40K chips, 30-min levels)

–June 22 at 10am:  $1K Super Seniors NLHE (ages 60+, 1 reentry, 20K chips, 60-min levels)

–June 22 at 2pm:  $1K Tag Team NLHE (2-person teams, 20K chips, 60-min levels)

–June 23 at 11am:  $600 Deepstack NLHE Championship (1 reentry, 30K chips, 40/60-min levels)

–June 24-25 at 10am:  Colossus NLHE (1 entry per flight, 40K chips, 40-min levels)

–June 26-27 at 10am/5pm:  $888 Crazy Eights 8-Handed NLHE (1 entry per flight, 40K chips, 30/40-min levels)

–June 29 at 11am:  Mini NLHE Main Event (60K chips, 30-min levels)

–June 30 at 11am:  $500 Final 500 Salute to Warriors NLHE (1 reentry, 25K chips, 40-min levels)

–July 4-6 at 12noon:  $1K Little One for One Drop NLHE (unlimited reentries, 20/40K chips, 60-min levels)

–July 12 at 11am:  $800 Deepstack NLHE (1 reentry, 40K chips, 30-min levels)

–July 13 at 11am:  $1K Super Turbo NLHE (1 reentry, 20K chips, 20-min levels)
It's never too early to secure a hotel room for the #wsop2020. Use booking code "WSOP20" to guarantee the lowest rates at @CaesarsEnt properties around town.https://t.co/mAUHL1WaDP pic.twitter.com/ppdxwnEJFp

— WSOP (@WSOP) January 8, 2020
Related Articles