WSOP Confirms 2020 Action to Remain at Rio
By
September 23rd, 2019 | Last updated on September 23rd, 2019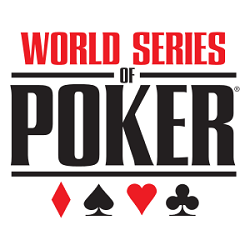 Ever year, it seems, rumors run rampant that the World Series of Poker will abandon the Rio All-Suite Hotel and Casino in Las Vegas. There is always speculation that the WSOP will move to a different Caesars property.
That speculation has increased substantially in the past few months due to the sale of Caesars Entertainment to Eldorado Resorts. If Caesars had to unload some properties that weren't the most promising or profitable, the Rio would likely be an easy target.
However, it seems that WSOP officials are certain that the 2020 World Series will be held at the Rio. Further, the 2021 is likely to be there as well.
The WSOP VP of Corporate Communications says so.
Rio Confirmed
A tweet started the latest round of rumors. And instead of hinting that the Rio might be sold, Vital Vegas reported via Twitter that "the Rio deal is finally being consummated!" This was the strongest assertion yet, though it didn't take long for someone from the WSOP to shut it down.
Can 100% confirm @WSOP will take place at the Rio in Las Vegas in 2020

— Seth Palansky (@SethPalansky) September 14, 2019
The Twitter account is the personal account of Seth Palansky, but he wouldn't likely tweet something about the WSOP that he didn't know to be true.
CardPlayer quickly interviewed the WSOP VP of Corporate Communications to get the lowdown.
Palansky did say that the WSOP is booked for 2020 and 2021 at the Rio, with contracts signed and convention space reserved.
"The Rio is our home, and that's where we'll be. We're not looking to hold it elsewhere," he said. "And people have to understand in the convention business, you have to block out. We need 62 days blocked out to be able to hold the event. It's not easy to get 200,000 square feet of convention space. You need years in advance to do that."
While Palansky can confirm the contracts in place to hold the WSOP at the Rio, he is not in a position to confirm whether or not the Rio is going to be sold.
"If there was a new owner in place, owners can decide whether they're going to honor contracts or not, right?" said Palansky. "We have agreements with the people operating the Rio, and, therefore, we feel confident."
He went on to say that the Rio's convention center is the ideal location for the WSOP, due to its easy parking and access – free from Strip traffic. And the Rio has a team in place that knows exactly how to set up the wiring for surveillance cameras and other infrastructure necessities for hosting the WSOP.
We're (almost) ready to go! You ready for a great summer? #WSOP50 pic.twitter.com/brcM6iwhGe

— WSOP (@WSOP) May 24, 2019
Palansky concluded with a statement intended to stop the rumors of a WSOP move once and for all: "I just want our customer base to be confident as they make their plans to participate in the WSOP in 2020 and know that we'll be at the same home we've always been."
WSOP Settled but Rio Ownership Could Change
As indicated by Palansky, there are no guarantees that Caesars will still own the Rio next year. He simply knows that there is a contract in place, and the WSOP will be at the Rio in 2020.
The WSOP is a small part of the Caesars enterprise. Caesars is going through changes, and there is no indication as to what – if anything – will happen to the WSOP amidst Caesars' takeover by Eldorado Resorts. That deal was announced in June.
Final Update: $17.3B deal: Eldorado to merge with Caesars creating world's largest gaming company. The combined company would have 60 casinos in 16 states, 51K hotel rooms, 71K slot machines, 4K table games, and 300 food and beverage outlets https://t.co/y884PAeiGt @CDCNewswire pic.twitter.com/FzWTNN4xhM

— Howard Stutz (@howardstutz) June 24, 2019
Rumors of the Rio's sale, whether voluntarily by Caesars or at the behest of Eldorado, could very well be true. However, those rumors have persisted in some form since Caesars became embroiled in bankruptcy talks and then filed for Chapter 11 at the beginning of 2015.
For some reason, Caesars continues to hold on to the Rio.
Whether or not that continues to be the case as Eldorado finalizes its deal remains to be seen. But the Rio has a contract to host the WSOP next year and in 2021. That word seems to be good.
Related Articles