WPTDeepStacks Announces 888poker Deal and Euro Championship
By
February 20th, 2019 | Last updated on February 20th, 2019
Home
»
Poker News
»
WPTDeepStacks Announces 888poker Deal and Euro Championship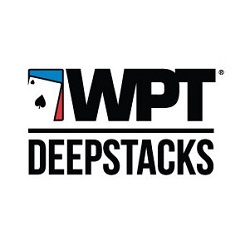 World Poker Tour executives have been busy finalizing some deals and putting together more events for WPTDeepStacks action around the world.
It was back in early November 2018 that WPTDeepStacks announced its initial lineup for 2019, complete with stops around the United States and well beyond. Some of the international cities targeted for live tournament series included Berlin, Sochi, Montreal, Brussels, Barcelona, Johannesburg, Ho Chi Minh City, Amsterdam, and Auckland. The diversity hits nearly every continent.
Now, there are more stops added to the current 2018-2019 season, including a European Championship, as well as some cities already solidified for the 2019-2020 season.
In addition, a new partnership between WPTDeepStacks and 888poker is now in place, ensuring more events, offerings at each stop, and online qualifiers.
WPTDS + 888
The deal is a three-year one between WPTDeepStacks and 888poker in which the latter will co-sponsor select live events in Europe and offer online poker qualifiers to bring more players to those events.
.@WPTDeepStacks Announces Partnership with @888poker, 2019 Events in Malta and Portugal https://t.co/OhlYIsmkdV pic.twitter.com/9zN3mnVAXn

— World Poker Tour (@WPT) February 11, 2019
The first event with the two groups as partners will be at Casino Malta from April 8-14. The series will culminate with a €1K buy-in Main Event with a €200K guarantee that runs April 11-14.
The next event will be held in the next season that begins in the latter half of 2019, and it will take players to Casino Solverde Vilamoura in Portugal. The entire festival will begin on September 2, but the Main Event itself will run September 5-8. That main tournament will require a €1,200 buy-in and offer a €250K guarantee on the prize pool.
888poker does offer online poker for players in Malta, and it will soon launch its online poker site in Portugal after having received a license recently. It will be the first site to compete with PokerStars, giving players in Portugal another poker option.
WPTDS European Championship
The second recent announcement from WPTDeepStacks was the revelation of the last European tournament of the 2018-2019 season. It will be held at Casino Barriere in Deauville, France.
The entire WPTDeepStacks European Championship Deauville Festival will take place from May 6-12 with a lineup of live tournaments, culminating in the €1,500 buy-in Main Event from May 9-12. At this time, there is on guarantee on the prize pool. There will also be a WPTDS Europe Player of the Year party held on May 11 at the facility.
All players who win a WPTDeepStacks tournament in Europe leading up to the championship will earn a €2K prize package for that Deauville Main Event.
WPTDeepStacks™ Announces @WPTDeepStacks European Championship at Casino Barrière Deauville in Deauville, France from May 6-12, 2019 https://t.co/4yzSOzlFw2 pic.twitter.com/l1vUKApYf0

— World Poker Tour (@WPT) February 14, 2019
WPTDS Schedule
There are still a dozen stops in Season V, which will end its US stops in Pennsylvania and international stops in New Zealand. Most of the stops do have guarantees for the prize pools, and others will likely add them as the dates approach.
As for the next season, a few stops are already on the schedule, so it gives players some idea of where they can follow WPTDeepStacks in the summer and fall of 2019.
Season V (2018-2019)

March 8-11 = WPTDS Jacksonville, Florida @ bestbet Jacksonville ($1,500 buy-in, $300K GTD)

March 14-17 = WPTDS Barcelona, Spain @ Casino Barcelona (€1,500 buy-in, €1M GTD)

March 15-17 = WPTDS Johannesburg, South Africa @ Emperors Palace (R10,000 buy-in, R2.5M GTD)

March 19-23 = WPT Vietnam in Ho Chi Minh City @ Pro Poker Club (25M VND buy-in, 8B VND)

March 22-25 = WPTDS Maryland in Hanover @ Live! Casino ($1,650 buy-in, $300K GTD)

March 28-31 = WPTDS Amsterdam, Netherlands @ Holland Casino (€1,200 buy-in)

April 4-8 = WPTDS Sacramento, California @ Thunder Valley Casino ($1,500 buy-in, $500K GTD)

April 11-14 = 888poker/WPTDS Malta @ Casino Malta (€1,000 buy-in, €200K GTD)

May 9-12 = WPTDS European Championship Deauville, France @ Casino Barriere (€1,500 buy-in)

May 9-13 = WPTDS Blackhawk, Colorado @ Golden Gates Casino ($1,500 buy-in)

May 17-20 = WPTDS Big Stax, Bensalem, Pennsylvania @ Parx Casino ($1,600 buy-in)

May 31-June 3 = WPT New Zealand in Auckland @ Skycity Auckland (NZ$2,200 buy-in)

Season VI (2019-2020)

June 13-17 = WPTDS Tampa, Florida @ Seminole Hard Rock Casino ($1,100 buy-in, $300K GTD)

September 5-8 = 888poker/WPTDS Portugal @ Casino Vilamoura (€1,200 buy-in, €250K GTD)

September 19-22 = WPTDS Marrakech @ Casino de Marrakech (Dh 13,200 buy-in)

October 3-6 = WPTDS UK @ Dusk Till Dawn Nottingham (£1,500 buy-in, £500K GTD)

October 29 – November 3 = WPTDS Montreal, Canada @ Playground (C$1,650 buy-in, C$1M GTD)
What's next on the WPTDeepStacks Tour?

??#WPTDSJacksonville @bestbet_jax : Mar 8 – 11 (https://t.co/hcH3tzS94z)

?? #WPTDSBarcelona @CasinoBarcelona : Mar 14 – 17 (https://t.co/b2UHFxRh8z)

?? #WPTDSJohannesburg @EmperorsPalace : Mar 15 – 17 (https://t.co/MFHjTOSfwh)

— WPTDS (@WPTDeepStacks) February 8, 2019
Check out these second set of WPTDeepStacks stops in March:

??#WPTVietnam at Pro Poker Club: Mar 19-23 (https://t.co/gjCAzImlFm)

??#WPTDSMaryland at @LivePokerRoom : Mar 22-25 (https://t.co/d3uwo0jcqo)

??#WPTDSAmsterdam at @hollandcasino : Mar 28-31 (https://t.co/xSluS6oECg)

— WPTDS (@WPTDeepStacks) February 8, 2019
Related Articles