WPT to Launch Season XIX in Cambodia
By
February 26th, 2020 | Last updated on February 26th, 2020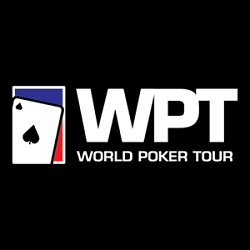 Months before the World Poker Tour wraps up its 18th season, the company's executives are already planning for the next one. And they are so confident of the way it will get started that they just announced the first stop of Season XIX.
This announcement came only weeks after the WPT announced the finale for its current 18th season main tour. After two final tables play out at the HyperX Esports Arena in Las Vegas – WPT Seminole Hard Rock Poker Showdown and WPT Choctaw – on May 28 and May 29, respectively, the WPT Tournament of Champions will play out in that same arena.
The WPT Tournament of Champions will begin on May 31 and play to its conclusion on June 2. It appears that this event will wrap the current season.
And now, the WPT shared exactly how it will start its 19th season.
Next Main Tour to Kick Off in Cambodia
This week, the World Poker Tour announced that its first open even on its main tour in Season XIX will be held at NagaWorld Integrated Resort in Phnom Penh, the capital of Cambodia.
There will be a full WPT Cambodia festival with 26 events in total, culminating in a WPT Main Event. The entire series will run from July 15-28. Later in the year, WPTDeepStacks will go to the same casino for its festival from November 11-24, and the WPT APAC series will be there May 5-18, also on the main tour.
🔥#WPTCambodia Main Tour $3,500 in July
🔥#WPTDSCambodia, $1,100 in Nov.
🔥WPT NagaWorld Asia #Championship, $3,500 in May 2021 https://t.co/A32Jga8EVv

— Cathy Zhao 媛媛 (@CathyZhaoyuan) February 25, 2020
WPT CEO Adam Pliska noted, "The WPT continues to expand globally, and we are delighted to break new ground in the Asia-Pacific region to open our 19th season this July with WPT Cambodia. The breakthroughs made last November showed the poker world the magnificent NagaWorld and the passion of the network of players who flew from all corners of the globe to attend the record-breaking event."
That event of which Pliska spoke was the WPTDeepStacks, which hosted a festival November 16-25, 2019. The $1,100 buy-in WPT Main Event drew 750 entries and a $727,500 prize pool, which was nearly triple the original $250K guarantee. That became the largest open event ever held in the WPT Asia-Pacific region to date.
WPT VP of Global Tour Management praised the cooperation of Connaissance Management, saying, "WPT and NagaWorld are back in Season XIX to write more history at this impressive resort."
#WPTCambodia is officially underway! @alexandraogray welcomes everyone to @NagaWorld and the $250,000 guaranteed WPT Main Event. https://t.co/Zk9rJwNvLA pic.twitter.com/PyQDXSWV3x

— World Poker Tour (@WPT) November 21, 2019
WPT Cambodia Details
It may be a season away for the World Poker Tour, but July will be here in less than five months.
The WPT Cambodia Festival will run from July 15-28 with 26 events in total but several highlighted ones that stand out on the schedule.
The first will be the WPT Cambodia NagaWorld Billions from July 15-20. It will offer seven starting days and reentries. The buy-in of $550 will kick off the series and offer additional prizes to the first-place and second-place finishers in the form of $3,500 entries into the Main Event.
Obviously, the main attraction will the WPT Cambodia Main Event, beginning on July 21 and playing its final table on July 25. The $3,500 buy-in tournament may have a guarantee to be announced at a later date. The winner of the event will win a $15K entry into the season-ending WPT Tournament of Champions in Las Vegas. Players finishing in second and third places will win entries into the $3,500 WPT NagaWorld Asia Pacific Championship Main Event in May 2021.
Other featured events in July will include a $1,100 buy-in WPT Cambodia Mini Main Event and a $10K buy-in High Roller Championship. And short-deck hold'em fans can play a $15K buy-in WPT Cambodia Short Deck High Roller Championship.
The full schedule is as follows:
–Event 1: July 15-20 / $550 NagaWorld Billions NLHE (7 starting days, reentries)

–Event 2: July 15 / $300 NLHE Deepstack Bounty (1 reentry, $100 bounties)

–Event 3: July 16-17 / $300 NLHE Deepstack Turbo Freezeout (no reentries)

–Event 4: July 17-18 / $5K NLHE (1 reentry)

–Event 5: July 19 / $300 NLHE Deepstack

–Event 6: July 19-20 / $1,100 WPT Cambodia NLHE Bounty (1 reentry, $300 bounties)

–Event 7: July 20 / $200 Short Deck Hold'em (reentries)

–Event 8: July 20-21 / $1,100 WPT Cambodia Superstack Freezeout (no reentries)

–Event 9: July 21-25 / $3,500 WPT Cambodia NLHE Main Event (2 starting days, 1 reentry per day)

–Event 10: July 21-22 / $2,750 WPT Cambodia Short Deck Hold'em (reentries)

–Event 11: July 21 / $300 PLO (1 reentry)

–Event 12: July 22 / $300 WPT NLHE Shootout (1 reentry)

–Event 13: July 22 / $5K WPT Cambodia Single-Day NLHE (reentries)

–Event 14: July 23-24 / $550 NLHE Megastack Freezeout (no reentries)

–Event 15: July 23-24 / $1,100 WPT Cambodia PLO (2 reentries)

–Event 16: July 24-27 / $1,100 WPT Cambodia NLHE Mini Main Event (2 starting days, 1 entry per day)

–Event 17:  July 24 / $3K WPT Cambodia Single-Day NLHE (reentries)

–Event 18: July 24 / $200 NLHE Ladies (1 reentry)

–Event 19: July 25-26 / $10K WPT Cambodia NLHE High Roller (reentries)

–Event 20: July 25 / $200 NLHE Ship It

–Event 21: July 26-27 / WPT Cambodia All Bankrolls (Flight 1 = $250 play to 3% in the money, Flight 2 = $500 play to 6% in the money, Flight 3 = $1K play to 12% in the money, 1 entry per flight)

–Event 22: July 26-27 / $15K WPT Cambodia Short Deck Hold'em High Roller (reentries)

–Event 23: July 27-28 / $400 NLHE Superstack Classic Freezeout (no reentries)

–Event 24: July 27-28 / $1,650 WPT Cambodia NLHE 6-Max (1 reentry)

–Event 25: July 28 / $300 NLHE Superstack 7-Max Finale (1 reentry)

–Event 26: July 28 / $1,100 WPT Cambodia NLHE Turbo (1 reentry)
Related Articles