World Poker Tour Adds More Stops to Season XVII
By
December 7th, 2018 | Last updated on December 7th, 2018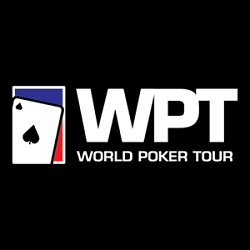 The World Poker Tour officially kicked off its Season XVII earlier this year with a stop at the Gardens Casino in Southern California. The WPT Gardens Poker Festival ran from July 21-26, and the $5K buy-in Main Event accumulated 584 entries for a $2,944,800 prize pool. Simon Lam took home the WPT title in the end, along with more than $565K and a 2018 Mercedes Benz SLC Roadster.
In November, the WPT announced additions to the tour that would start in 2019. However, there were some interesting omissions, such as the L.A. Poker Classic at Commerce Casino and Shooting Stars at Bay 101.
The other notable absence from the press release was any mention of Fox Sports. While some of the final tables of Season XVII will be filmed, there was no mention of when the might air on television.
Some of those answers have come from the WPT and those associated with the company, while other questions remain unanswered.
Season XVII, Part Deux
As mentioned in November, there were numerous stops added to the Season XVII tour. While the WPT is currently gearing up for the WPT Five Diamond World Poker Classic at the Bellagio set to run December 11-15, everything from January forward was a blank until this information was revealed:
–January 12-16 = $10K WPT Gardens Championship at Gardens Casino (Southern California)

–January 21-27 = $3K WPT Russia at Casino Sochi (Sochi)

–January 27-31 = $3,500 WPT Borgata Winter Poker Open at Borgata (Atlantic City)

–February 23-25 = CAD$5K WPT Fallsview Poker Classic at Fallsview Resort (Ontario, Canada)

–March 8-12 = $5K WPT Rolling Thunder at Thunder Valley Casino (Lincoln, California)

–March 10-17 = €3,300 WPT Barcelona at Casino Barcelona (Spain)

–April 7-14 = £3,300 WPT European Championship at Dusk Till Dawn (Nottingham, UK)

–May 17-20 = $3,700 WPT Choctaw at Choctaw Casino (Oklahoma)

–May 27-31 = $10K WPT ARIA Summer Championship at ARIA (Las Vegas)

–June 1-3 = $15K Baccarat Crystal WPT Tournament of Champions at ARIA (Las Vegas)
Since then, two more official stops have been announced.
The WPT L.A. Poker Classic was confirmed for March 2-5 at the Commerce Casino in Southern California. It will be a $10K buy-in event, one of the few of the season, and it will take place after the Fallsview event in Ontario but before the crew heads to Barcelona, Spain. As with many other of the tournaments in Season XVII, it will result in a final table to be delayed and then played at the HyperX Esports Arena in Las Vegas at a later date.
World Poker Tour® Returns to Commerce Casino for Season XVII L.A. Poker Classic with Final Table to be Played at HyperX Esports Arena https://t.co/Li2wXELNlH pic.twitter.com/0lovq0dfe5

— World Poker Tour (@WPT) November 26, 2018
This week, another stop was announced, this one a new one for the World Poker Tour. The WPT Vegas Showdown will take place at the Venetian Resort in Las Vegas. The event will require a $3,500 buy-in for the March 22-26 event, and there will be a $1 million guarantee for the prize pool. It will take place as a part of an already-established DeepStack Extravaganza series of tournaments at the Venetian in March, and it fits into the WPT schedule after Barcelona but before the European Championship in the UK. There was no mention of this final table to take place at the Las Vegas arena, so it seems the event will play out without filming or delays.
World Poker Tour® Announces WPT® Vegas Showdown, the First Main Tour Event at The Venetian Resort Las Vegas @VenetianPoker. https://t.co/eHf25joKeA pic.twitter.com/I12qOLzDkg

— World Poker Tour (@WPT) December 6, 2018
As for the Shooting Star tournament at Bay 101, a tweet from WPT Executive Tour Director Matt Savage indicated the event is set for March 19-22, but there was no indication that it would be a part of the WPT's main tour. Its final day will overlap with the first day of the aforementioned Vegas Showdown at the Venetian as well.
It has returned………. pic.twitter.com/Ob7caSVNxJ

— Matt Savage (@SavagePoker) December 1, 2018
What About that Fox Sports Contract?
There has been a lot of talk about filming the Season XVII final tables as they play out at the HyperX Esports Arena in Las Vegas, though there are no official dates for those final tables.
Missing from the conversation thus far, however, has been any mention of Fox Sports, which usually airs those final tables.
Back in the summer of 2016, the World Poker Tour renewed its contract with Fox Sports via a longer-than-usual deal. The five-year agreement put the WPT episodes on the sports television network through Season XIX. The WPT would be in charge of producing and airing 13 additional hours of original programming each season, beyond the set number of episodes for the five seasons. The contract would take the WPT through 2021.
Nice! @WPT – Fifteen seasons going on twenty! Thanks @FOXSports https://t.co/IBfnTKYBDj

— Mike Sexton (@Mike_partypoker) August 17, 2016
We asked the WPT's media contact, Matthew Clark, about the lack of Fox Sports mentions in the Season XVII press releases, and he responded, "We're still in discussion with Fox Sports regarding the TV airdates and will have a formal answer within a few months. At this time, we can confirm the Season XVII episodes will air on Fox Sports."
It will be interesting to see how the WPT handles filming the final tables at the HyperX Esports Arena in Las Vegas, which seems likely to happen at the end of May or beginning of June when the tour is in Las Vegas for an extended period of time. However, if the tables are not played and filmed until that time, it will be months before the footage can be edited and developed into television shows for broadcasts on Fox Sports.
Stay tuned for any further developments.
Related Articles