Which Sites Best Protect Players in UK Market?
By
October 14th, 2018 | Last updated on October 14th, 2018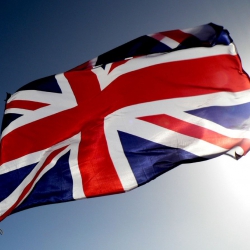 The UK market is one of the fastest growing segments of the global poker industry. It is also one of the most well-regulated markets, as it is overseen by the UK Gambling Commission (UKGC).
Online poker sites are eager to obtain a UKGC license because of the ability to offer services to UK customers without creating a special dot-UK domain or restricting the players pools to only UK-based players. This allows the sites to integrate their UK customers with dot-com players while remaining in good graces with the UK government.
It is not an easy license to obtain or keep, however. There are many regulations imposed by the UKGC, a branch of the government that continually updates its regulatory framework to ensure that players are protected at all times. One of the primary rules imposed on poker operators is the requirement that they segregate player funds, keeping them in separate bank accounts and letting their customers know that they do so.
Pokerfuse recently completed an investigative report into the sites that must meet this requirement. Since poker sites – and all online gaming operators – must declare the level of safety of those funds, Pokerfuse wanted to offer some transparency to players and bring that information into the daylight.
The List: 25 UK operators ranked by their self-declared player segregation policy. https://t.co/nmOVmKqQlI

— pokerfuse (@pokerfuse) October 11, 2018
Basic, Medium, and High
The UKGC's requirement of a safety declaration regarding player funds offers three levels of safety, and each operator must choose one that indicates how safe the money is.
Basic = Funds are separate in account only but not protected from insolvency.

Medium = Monies are separated, insured, and intended to be kept from insolvency situations, but there are no guarantees.

High = Funds are legally separated, controlled by an independent person or auditor, and guaranteed to always be returned to players no matter the situations that may arise.
Pokerfuse then compiled a list of the 25 operator declarations they obtained. They found that only 20% of them offered high protection levels, while nearly 50% remained at only the basic level. The complete list of online poker rooms is as follows:
High Security
Betfair (iPoker Network)

Coral Poker (iPoker Network)

Full Tilt Poker (PokerStars-affiliated)

Paddy Power (iPoker Network)

PokerStars
Medium Security
888poker

Bet365 (iPoker Network)

Grosvenor Poker (MPN)

Ladbrokes Poker (iPoker Network)

RedBet (MPN)

RedKings (MPN)

Sky Poker

Unibet
Basic Security
32Red (MPN)

BetFred (iPoker Network)

Betsafe (MPN)

Betsson Poker (MPN)

Bwin (PartyPoker-affiliated)

Everest Poker (iPoker Network)

Guts Poker (MPN)

GGPoker (GG Network)

PartyPoker

TonyBet

William Hill Poker (iPoker Network)

Winner Poker (iPoker Network)
More Security and Transparency
As noted by Pokerfuse, players must agree to these security levels and acknowledge understanding them when opening an account and making a deposit. However, most players don't read the terms and conditions to which they agree at that point, much less dive into the fine print or ask to see a copy of the fund segregation declaration.
However, considering that the UKGC consistently reviews its rules and tries to improve in any way possible, the regulatory group did bring up the fund safety issue in a March review this year, though they ultimately decided the levels had "limited apparent impact on consumer behavior." The investigation by Pokerfuse and subsequent publication of its findings, which has been garnering quite a bit of publicity in just a few days, may change the UKGC's ultimate decision about the issue.
Not only do poker operators not want to receive publicity for not doing everything possible to protect their players' money, they don't want the comparison of their sites to others with more security and legal guarantees about fund safety. This may prompt some sites to increase their security measures. In addition, networks that provide a platform for various sites may also consider requiring a singular (and higher) standard for the sites that want to share the network. This may be a high bar for the likes of iPoker and MPN that host many sites, however.
Not in the UK?
Many players not logging on from the UK might read the Pokerfuse report and wonder why it applies to them. Essentially, the extent to which a poker operator is willing to protect player funds to obtain a license in one market is the same principle applied across the board. A company is unlikely to separate player funds for one set of players while taking better care of those in another market.
For casual players without a decade-long history of poker news in their back pockets, it would be tough to criticize them for not knowing how fund segregation can impact players. They likely don't know the stories of sites like PKR, the most recent online poker site that declared insolvency and left 60,000 or so players without access to their funds. If PokerStars had not stepped in to repay those players with "no strings attached," those customers would have been out a combined $2 million.
However, this is a subject that should concern all poker players around the world. And the exposé by Pokerfuse will hopefully be promoted on various platforms so players will be more aware of operator actions and promises, or the lack thereof.
Changes Already in Motion
One popular online poker operator has already begun to see the importance of the issue of segregated player funds to the players themselves. A thread on the Two Plus Two poker forum focused on the topic and saw a backlash when a PartyPoker representative commented that there is no segregation for their players' account balances.
Thanks to the guys at DAT Poker Podcast – @ProducerRoss, @RealKidPoker, @ASchwartzPoker, @tchanpoker for discussing the latest partypoker discussion, and @dhubermex's tweet yesterday that put it first on my radar.

— Nick Jones (@pokerprojones) October 10, 2018
Pokerfuse, again on top of the story, reported that the representative claimed to have misunderstood the original question and clarified that player funds are segregated, but the conversation was concerning.
According to Pokerfuse's collection of declarations, PartyPoker does maintain only the most basic level of security, though the company insists that player funds are separated from operating money. It's also important to note that PartyPoker is a part of the larger GVC Holdings, and a bankruptcy that would endanger player funds is highly unlikely.
Even so, the exposé by Pokerfuse is likely to start some conversations and could prompt some companies to take the issue more seriously by increasing fund security and conveying those changes to their players.
Related Articles