Two Hearings Possibly on Tap in Mike Postle Case
By
March 15th, 2021 | Last updated on March 21st, 2021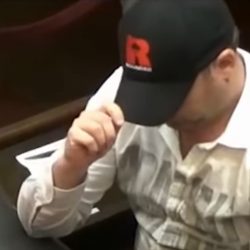 Poker player Mike Postle still has no attorney…in the case he filed against numerous people and companies involved in the poker industry.
When we last checked in at the end of February, the case that Postle himself filed against a slew of defendants was in limbo because Postle ghosted his original attorney. He begged the court for more time to find a new attorney, but the court has yet to respond.
Meanwhile, the Superior Court of California Sacramento shows two hearings on the docket in short order.
Todd Witteles and Veronica Brill each filed motions to dismiss the allegations against them via anti-SLAPP filings, and the two hearings on those motions were originally set for February 10 and February 11, respectively. Postle requested more time because his attorney withdrew after being ghosted, and the court granted more time. The new dates for the hearings are March 16 and 18.
Postle wants more time…again. No attorney has yet agreed to take his case.
Defamation and Anti-SLAPP Filings
Mike Postle filed his defamation lawsuit on October 1, 2020. He claimed trade libel, false light, economic interference, unfair competition, and emotional distress in his defamation suit.
There were seven claims and more defendants. Postle named Veronica Brill, Joey Ingram, Haralabos Voulgaris, Daniel Negreanu, Todd Witteles, and Does 1-1000 (potential to-be-named defendants). He also sued ESPN, Upswing Poker, PokerNews via iBus Media, Crush Live Poker, Poker Coaching, and Run It Once.
We went into more detail about claims and initial filings in the last article.
Mike Postle filed a motion to continue his defamation case against @Angry_Polak @ToddWitteles et al, as he ghosted his last attorney & can't find a new one: https://t.co/QbjzHKeQIL #MikePostle

— Legal US Poker (@legal_poker) February 26, 2021
The only two defendants to respond thus far have been Brill and Witteles, both of whom filed motions to strike the complaints against them via California's anti-SLAPP statute. They asserted that the Postle issue was a matter of public record, and they commented on it publicly via their rights of free speech.
Anybody Got an Attorney?
Postle hired Steven T. Lowe to represent him in the initial filing of the case but then disappeared on him within a month. According to Lowe, he hadn't been able to reach Postle since November 3 and couldn't confirm any contact information.
Lowe filed a petition with the court to be relieved as Postle's counsel. The court granted that petition on January 14, 2021.
Postle then told the court he needed to postpone the early February hearings because he was still interviewing potential attorneys and needed guidance before filing any answers to the motions of Brill and Witteles. He claimed he retained an organization that specialized in defamation issues. The court did reschedule the hearings.
Less than two weeks before the March hearings, Postle filed more documents with the court. One addressed Brill and the other Witteles, both essentially the same documents but referencing different hearings. (It should be noted, though, that Postle even erroneously listed both hearings as happening at the exact same time, not two days apart as actually scheduled. Doh.)
Getting Desperate
Postle's latest motions to continue, filed on March 9, note that he still has not been able to secure new counsel. He claims that it is because of the numerous defendants he named in the case. "It has been difficult to retain a law firm with sufficient resources and staff to take on this litigation, resulting in a search far outside of the greater Sacramento area."
According to the filings, Postle has interviewed several firms but can't hire them because of jurisdictional limitations. He also met with several firms within the state of California and hopes to know soon if he does have an attorney.
Postle countered Witteles and Brill's assertions about the defendant's lack of attorney, which they made based on, well, his previous attorney's court documents. He implied that any sane person would prefer to be represented by "competent counsel" rather than Lowe. Then, Postle claimed that he received a death threat posted on the front door of his home on September 27 (prior to the filing of the lawsuit), and, as a result, he would need an attorney that specialized in cyber-harassment and "comprehension of the scope of abuse."
Do we really need to pick apart everything wrong with those assertions? Let's just move on.
Postle requested 90-180 days to obtain new counsel and get up to speed.
The HONR Network? Really?
A letter attached to his filing shows that someone contacted a nonprofit organization called the HONR Network about Postle being on the receiving end of online harassment. It is a group founded by one of the parents of a Sandy Hook mass shooting victim – the youngest victim – to respond to people attacked online by conspiracy theorists, trolls, harassers, and financial opportunists. It happened to the Pozner family, and they formed the organization to help others in similar situations.
Director of Public Relations and Policy Alexandrea Merrell reached out to us to clarify their association with his case:
"The HONR Network is a non-profit organization focused on the reporting and removal of defamatory, harassing, doxing, and other civil rights and TOS violating content. We are not "defending' Mr. Postle or seeking to establish guilt or innocence, that is/was the role of the courts. Our role is to report and remove instances of defamation and threats and if a case includes a court hearing, to offer copies of the defamatory, harassing, or otherwise rights violating content to the court.  Mr. Postle did NOT contact the HONR Network, nor to my knowledge have we had contact with any of his friends or family members. Multiple third parties contacted us over the past several months to look into the case. Once we reviewed the level of rights violating content, privacy violations, actionable death threats, defamation, extortion attempts, etc. we contacted Mr. Postle, to offer assistance."
We originally assumed that Postle and/or his friends/family reached out to the HONR Network for assistance, but Merrell told us this is not true. We removed the erroneous information.
However, we do stand by our statement that some people – those who reported the "violating content" – believe that Mike Postle is a victim. This is difficult for many (this author included) in the poker community to grasp considering all of the evidence showing the wrongs he perpetrated upon said community.
The HONR Network is in the process of recommending attorneys to Postle.
Since the original publish date of this article, Judge Shama Mesiwala did grant Postle a continuation in the case to April 20, 2021. We will reflect the latest information when we receive the court transcripts.
Related Articles