Tsoukernik-Kirk Lawsuits Become More Complicated
By
November 13th, 2017 | Last updated on October 23rd, 2018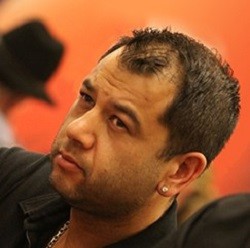 Rob Yong offers new perspective regarding dispute
Rob Yong is widely respected in the poker community. The founder of Dusk Till Dawn Casino in Nottingham and longtime poker player has a reputation for honesty and kindness, not to mention a deep-seated passion for poker and its players. So, when Yong chimed in with his version of the events that led to the lawsuits between King's Casino owner Leon Tsoukernik and poker pro Matt Kirk, people listened.
On his blog, Yong posted an entry about his involvement in the night that the poker loans took place as well as the days and nights that followed. Parts of his story serve to clarify the divergent stories from the two primary parties in the lawsuits, while other parts present an even messier situation that may never be fully resolved, no matter the legal outcome.
Anybody who knows Rob knows hes a man of his word. He's about as fair and trustworthy as you can find in the poker community. He posted here a blog about what exactly happened with Loose Leon and Aussie Matt

— Patrick Leonard (@plenopads) November 12, 2017
Kirk's Account
Kirk filed his lawsuit in early June in Clark County, Nevada. He alleged that Tsoukernik borrowed $3 million throughout the early morning hours of a heads-up poker session at Aria in Las Vegas at the end of May. Tsoukernik initially vowed to repay the money, rescinded that promise, eventually paid back $1 million, but then texted Kirk that he would not pay the remaining $2 million.
Kirk did provide evidence of the texts that verify parts of the conversation between the two about the loans and the intention – or lack thereof – to repay the money.
Tsoukernik's Account
Tsoukernik was mostly silent about the accusations in public until the WSOP Europe was winding down at his Rozvadov casino, at which point he filed a countersuit against Kirk and added Aria. He claimed that he was visibly intoxicated, impaired, and fatigued during the latter parts of the heads-up match and the victim of Kirk. In addition, he asserted that Aria contributed by providing to many drinks and preventing Tsoukernik's friends from removing him from the game.
He claimed the humiliation, defamation, emotional distress, and pain and suffering exceeded $10 million. Tsoukernik also cited Yong as a witness that he tried to forge a repayment deal with Kirk the following day but was denied by Kirk.
Yong's Account
Yong claimed that he was asleep when the game happened but found out about it the following day at Liquid, the Aria pool. Kirk approached him with his story and the worry that he would not receive the $3 million back from Tsoukernik. Kirk admitted that his opponent was very drunk but said Tsoukernik was the one who pressured Kirk to continue playing and loaning money to do so.
Have you read Rob Yong's blog (Rob UK casino owner/HS Poker player) he was quite involved in the saga and reports his role here, I've known Rob since I was 20 and I believe every word of this. https://t.co/DR0XYFvx9L

— David Nicholson (@lildavefish) November 13, 2017
After suggesting a small discount in the amount owed as a goodwill gesture to Tsoukernik, Kirk agreed to $2 million in cash and a heads-up match for the other $1 million. Yong awakened Tsoukernik, who went to Liquid and agreed to the deal. Tsoukernik hugged and shook hands, but 20 minutes later, Kirk rescinded the deal per a person on the phone with him.
Yong returned to the UK, and days later took a call from the two men, who were at the Rio cashier cage together at the WSOP and wanted Yong to bear witness to a new settlement. Tsoukernik gave Kirk $1 million in cash, and Kirk agreed in order to move on.
Later that same night, Kirk contacted Yong via Skype, "absolutely fuming" because of a conversation after that aforementioned conference call in which Tsoukernik lectured Kirk condescendingly about loaning money to drunk people. Kirk said he didn't care about the money anymore and was going to use the $1 million to ruin Tsoukernik's reputation in poker.
Tsoukernik messaged Yong days later about being served papers at the Rio, notifying him of Kirk's lawsuit. When Yong tried to message Kirk, he informed him that he could no longer speak to Yong on the advice of his attorneys.
Yong finished his blog entry with this:
"I have sought advice from close friends in the poker world whose opinions I respect. I am comfortable with the advice that I gave Matty (Kirk) at Liquid and have confirmation from persons present in Ivey's Room that Leon's condition had deteriorated to such an extent that at one point he folded the winning hand, however I was not present while the game took place so all I could do was suggest a solution based on the facts presented to me with no bias towards either party and I would be happy to appear in court in Nevada and repeat this word for word under oath on behalf of either Matt's or Leon's attorney."
See You in Court?
Kirk's lawsuit was nearly nullified several weeks ago when a judge in the original case ruled that there was no standing to enforce the loan because neither Kirk nor Tsoukernik served as license entities when agreeing to the loans and the paybacks. Only two of Kirk's original counts against Tsoukernik were left open after that ruling.
Tsoukernik's case may require an actual hearing to proceed due to the complicated accusations and the availability of witnesses.
Meanwhile, the long-standing tradition of verbal loan agreements in poker is at risk, and verbal loans – whether they be backing or staking agreements or actual loans – are likely to be discouraged going forward unless they are written agreements, possibly notarized or overseen by attorneys. This is especially problematic for high-stakes poker players like Kirk and Tsoukernik, who regularly rely on borrowing large sums of money while waiting on wire transfers as they travel around the world.
Moreover, the World Series of Poker continues to honor the sponsorship agreement with King's Casino and has yet to issue any type of statement on any of the accusations.
*Photo credit: PartyPoker
Related Articles