Tran Takes Down WPT Rolling Thunder in California
By
March 14th, 2020 | Last updated on March 14th, 2020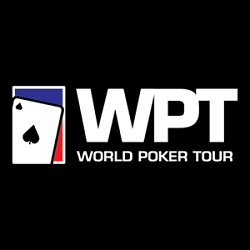 The World Poker Tour was busy in early March. As the WPT L.A. Poker Classic Main Event wrapped up at Commerce Casino in Southern California, the action had two days to move up to the city of Lincoln It was in the northern part of the state, just north of Sacramento and the home of the Thunder Valley Casino Resort.
The WPT Rolling Thunder was the eighth main tour stop of 2020, though the World Poker Tour's Season XVIII had been underway since July 2019.
Players had the opportunity to play a $5K buy-in Main Event, the culmination of a series that started with smaller events on March 4.
Braving Coronavirus Fears
There was only one starting day for the WPT Rolling Thunder Main Event, and it brought 193 entries into action in Thunder Valley's poker room. Little more than half of those players made it all the way through the eight levels of play, with 94 of them bagging their chips. And at the top of the leaderboard was none other than former WPT champion Chino Rheem.
#WPTRollingThunder Day 1 is near an end and three-time WPT Champion Chino Rheem is on top of the leaderboard. See how Rheem ascended at @TVPokerRoom and who else built heading into tomorrow.

📈https://t.co/6LDRcBtjBk pic.twitter.com/dC1x0Nj8B4

— World Poker Tour (@WPT) March 8, 2020
On Day 2, when late registration ended and the entry tally was complete, it showed that there were 250 entries in total for the tournament. That number was 30 less than the previous year, but some players were already opting out of traveling and spending time in poker rooms due to coronavirus concerns and directives.
The tournament totals were:
Total entries:  280

Total prize pool:  $1,302,000

Total players paid:  32

Minimum payout:  $279,270
There were still more than 80 players in the tournament at that point, but that number quickly dropped as players like Chino Rheem were sent to the rail. After the dinner break, there were still 52 players remaining until a few hours later, when play started on the money bubble. It took more than 20 hands to burst that bubble, but it did happen when Casey McCarrel busted Ed Miller in 33rd place.
Play then stopped with 32 players and Jake Schwartz in the chip lead.
Day 3 started with eliminations of Yuan-Yuan Li in 32nd place, Justin Liberto in 30th, and Harrison Gimbel in 24th. Hugh Grant busted shortly after in 21st place, with players like Jim Collopy, Farid Jattin, and Tyler Patterson exiting before the final table.
Ultimately, Kevin Rabichow busted Casey McCarrel in seventh place for $34,120, and the final table was set. Rabichow had the chip lead, and Erkut Yilmaz was in a somewhat-distant second, followed by Robert Heidorn, Jake Schwartz, and Shankar Pillai. Tony Tran was the shortest of the six stacks.
The #WPTRollingThunder final table is underway at @TVPokerRoom! Watch the live stream with $279,270 going to the 🏆

⛈https://t.co/hSKEgB0XXy pic.twitter.com/O3C7JOgc2u

— World Poker Tour (@WPT) March 10, 2020
Final Table Looks Familiar
Yilmaz was the reigning champion of this tournament, having won it in 2019 for $303,920. Tran and Schwartz had been heads-up before, approximately a year and a half prior at the WPT bestbet Bounty Scramble in Florida. There, the two battled for the title, and Tran won.
Tran and Schwartz both took the first few rounds at the final table to chip up but not enough to cut into the top half of the leaderboard. Pillai took over as the shortest stack and made a move on the 41st hand of the evening against Tran but lost to exit in sixth place.
Tran kept his momentum going by doubling through Yilmaz, and Schwartz followed by doing the same. Tran then busted Yilmaz in fifth place. Rabichow remained the chip leader, while Tran tried to catch up with a double-up through Schwartz. Schwartz then doubled through Rabichow, and Tran took over the lead. And after Rabichow lost all of his momentum, Tran busted him in fourth place. Schwartz doubled through Heidorn, and Tran then busted Heidorn in third place.
Heads-up play between the two friends and past competitors saw Tran go into battle with 8,025,000 chips against the 1,975,000 of Schwartz. The two played a good-natured match, with Schwartz doubling through Tran and hanging tough. Finally, though, Schwartz attempted it again with J-T of hearts, and Tran called with Q-T offsuit. The board delivered a jack for Schwartz but a flopped straight for Tran with J-9-8, and the 5 and 7 cards ended it.
Tran took home his second WPT title.
1st place:  Tony Tran ($279,270)

2nd place:  Jake Schwartz ($177,680)

3rd place:  Robert Heidorn ($122,105)

4th place:  Kevin Rabichow ($85,800)

5th place:  Erkut Yilmaz ($61,685)

6th place:  Shankar Pillai ($45,390)
"I feel really good that I'm actually a champion again. It just shows that the first one was not a fluke."

Tony Tran wins #WPTRollingThunder for his second WPT title. Winner's story from @PokerTraditions.

⛈️https://t.co/uH32AkGv6H pic.twitter.com/VtxvMbPc3i

— World Poker Tour (@WPT) March 11, 2020
Related Articles