Three New WPT Champions Crowned in Las Vegas
By
June 2nd, 2019 | Last updated on June 2nd, 2019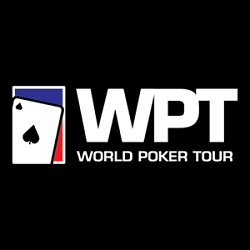 Two days in Las Vegas and two casinos offered up three World Poker Tour final tables, creating three WPT champions. It was a busy week for the WPT staff and employees.
Of those three WPT events, two had played out in previous locations, but the final tables and their players were brought to Las Vegas to play on the stage of the HyperX Esports Arena at Luxor. The other tournament started this week at ARIA in Vegas and ended three days later.
The final tables were exciting, and the winners have each carved out a unique place for themselves in poker history as the WPT wraps up its 17th season of tournaments.
WPT Seminole Hard Rock Poker Showdown
It all began in April when players took to the poker tables at the Seminole Hard Rock Casino in Hollywood, Florida, for the WPT Main Event. The $3 million prize pool guarantee was smashed by the final numbers of 1,360 entries and a $4,352,000 prize pool.
The final table was ultimately set with James Carroll in the chip lead and Maria Ho in second place, trailed in the distance by Ami Alibay, Eric Afriat seeking a second title in this exact event, Chad Eveslage, and Jerry Wong – in chip order.
When those six final tablists reconvened in Vegas on May 30, it was all business at the HyperX Esports Arena at the Luxor.
Action started with Wong doubling through Carroll on the 13th hand of the night, followed by Afriat doubling through Ho and Carroll, and Eveslage through Afriat. Nearly 70 hands into the night, Ho ousted Eveslage in sixth place, and Wong then busted Alibay in fifth. Wong doubled through Ho, who doubled through Carroll. Afriat then eliminated Wong in fourth place. Ho doubled through Afriat, and the latter did the same through Carroll to nearly even their leading stacks. Ho needed another double, but she didn't get it as Carroll eliminated her in third place after 160 hands.
Afriat took 35.6 million chips into heads-up play against the 18.8 million of Carroll, but the latter chipped back up to even the stacks. Afriat took the lead again, but Carroll battled back and ultimately took K-8 into battle against Afriat's pocket sixes. The flop brought two kings and the victory for Carroll. It was his second WPT title.
1st place:  James Carroll ($715,175)

2nd place:  Eric Afriat ($465,120)

3rd place:  Maria Ho ($344,960)

4th place:  Jerry Wong ($257,815)

5th place:  Ami Alibay ($194,610)

6th place:  Chad Eveslage ($148,380)
Miss any of the #WPTShowdown action? Relive the night's action from @HyperXESALV. pic.twitter.com/jc8ri9Gmf6

— World Poker Tour (@WPT) June 1, 2019
WPT Choctaw
In mid-May, the WPT crew headed to Choctaw Casino in Oklahoma for the WPT Main Event there, one that drew 577 entries and created a prize pool of $1,958,915.
When only six players were left with chips, it was Will Berry in the lead and Craig Varnell in second, followed by Nick Pupillo, Trung Pham, Austin Lewis, and Stacey Jones. They parted ways with the guarantee of sixth-place money and reconvened at the Luxor in Las Vegas on May 31 to play for the win.
It took nearly two dozen hands, but Jones did double up through Pham, and that left Pham short-stacked until he doubled through Pupillo. Jones then eliminated Lewis on the 33rd hand of the night. Pupillo doubled through Varnell, and the latter doubled through Pham and then through Jones and Pham again. Pham then busted Jones in fifth place and doubled through Varnell, but Varnell doubled through Pham to take the overall chip lead. Berry stepped in to bust Pham in fourth place, and Varnell ousted Pupillo in third.
Heads-up play began with Varnell holding 14.25 million chips to the 8,825,000 of Berry, but the latter quickly chipped up. But when Varnell took the lead back, Berry risked his chips with pocket eights, and Varnell showed A-T suited. The board brought a ten on the flop and gave Varnell the win, his first WPT title and on his birthday, no less.
1st place:  Craig Varnell ($379,990)

2nd place:  Will Berry ($243,330)

3rd place:  Nick Pupillo ($179,430)

4th place:  Trung Pham ($133,770)

5th place:  Stacey Jones ($100,850)

6th place:  Austin Lewis ($76,890)
Blow out the ?: Craig Varnell (@imgrinding1) wins #WPTChoctaw on his birthday for $379,990 at @HyperXESALV and wins the last seat to the @Baccarat Crystal WPT Tournament of Champions! https://t.co/HHJD0SYB5E pic.twitter.com/1o6KuLsQbf

— World Poker Tour (@WPT) June 1, 2019
WPT Aria Summer Championship
The final open tournament of WPT's Season XVII was at Aria in Las Vegas. The Main Event was a $10K buy-in that began on May 27 and ran through May 31.
The five-day event began 140 entries on the first day of action, but unlimited reentries were possible through the middle of Day 2. Jason Koon led at the end of Day 1, but the next day delivered more players and eventually set the field at 192 entries and the prize pool at $1,824,000. The top 24 players were to be paid, but Day 2 ended with 37 still in contention. And it was Igor Kurganov that shot to the top of the leaderboard that night.
Day 3 played down toward the money, and the 25th place elimination of Rainer Kempe put the rest of the finishers in the money with at least $16,240 for their troubles. Kurganov again topped the leaderboard.
The next day saw the eliminations of Steve Yea in ninth place, Yan Shing Tsang in eighth, and Noah Schwartz in seventh to set the final table. Matthew Wantman led the final six in chips, with Art Papazyan in a distant second, followed by Igor Kurganov, Jim Collopy, Kevin Eyster, and Ryan Laplante.
On May 31, it took only four hands for Wantman to eliminate Laplante in sixth place and then Collopy in fifth. By the 15th hand, Wantman also took out Eyster in fourth place. Wantman continued to dominate as three-handed play lasted for hours, until Kurganov busted Papazyan in third place.
Wantman still took the lead into heads-up, but his 4.07 million wasn't too far ahead of the 3.61 million of Kurganov. They battled for several more hours until Kurganov pushed all-in with A-6 but ran into the A-J of Wantman. The board brought another jack to leave Kurganov out in second and give Wantman his first WPT title.
1st place:  Matthew Wantman ($443,475)

2nd place:  Igor Kurganov ($285,650)

3rd place:  Art Papazyan ($209,980)

4th place:  Kevin Eyster ($156,220)

5th place:  Jim Collopy ($117,640)

6th place:  Ryan Laplante ($89,685)
The Buck Stops Here: @MatthewWantman wins the #WPTARIA Summer Championship for 443,475 and a seat to the @Baccarat Crystal WPT Tournament of Champions! https://t.co/Eh6GEiMRBQ pic.twitter.com/RBdyKsplH4

— World Poker Tour (@WPT) June 1, 2019
Related Articles