Three High-Profile Pros End PokerStars Deals
By
January 11th, 2018 | Last updated on July 29th, 2018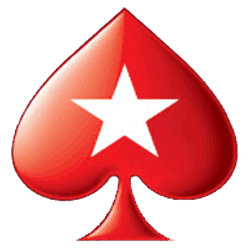 Team PokerStars Pro loses big names in contract talks
For the better part of a dozen years, the PokerStars Team Pro has been one of the most coveted sponsorships in all of poker. A spot on the team was rarely given lightly, and players had to do something special to deserve it (win a WSOP Main Event, start a poker boom, or show extra value for the team). And while not every player possesses undying love for PokerStars, many players knew that a position on the team was a special one and came with many benefits.
Since Black Friday, however, the team has slimmed greatly. Many players who decided not to move out of the United States to a PokerStars-friendly country lost their deals, while other partnerships were severed to simply trim the company budget. As PokerStars lost the US market, paid substantial fines, and took costly measures to comply with numerous national regulations around the world, a large stable of pro players was simply not as feasible as it once was.
The prestige of Team PokerStars Pro remained, however, through the years. For that reason, the departure of three high-profile members of the team at the start of 2018 was surprising to many poker fans.
Vanessa Selbst
One of the most accomplished women in poker, Vanessa Selbst is the top female money earner in live poker tournaments in recorded history with more than $11.8 million to date. She signed her deal with PokerStars in June 2010, not long after making her first World Series of Poker final table and finishing seventh in a $2K NLHE event for $101,285. Since then, she has earned three WSOP bracelets and wins at the World Poker Finals, Partouche Poker Tour, LA Poker Classic, Festa al Lago, PokerStars North American Poker Tour, European Poker Tour, Eureka Poker Tour, and PokerStars Caribbean Adventure.
On December 31, 2017, she posted on her Facebook page that she was parting ways with PokerStars and will no longer be a professional poker player.
I'm parting ways with PokerStars and moving on from poker in general. It's been the most amazing decade of my life. Thank you all for being a part of it. My full post is over on my facebook page, here. https://t.co/4U9xas6Kqu

— Vanessa Selbst (@VanessaSelbst) December 31, 2017
"Many people will ask why I'm leaving – there's no one specific reason, but just a number of factors, big and small, that contributed to a general feeling I've had for a while that it was the right time. The most obvious reason is that Black Friday has meant that in order to do this job professionally, you either had to move out of the country or travel 90% of the time. That was really fun for a period of time in my life, but as my late 20s turned into my early 30s and my priorities changed toward building a stable home and community and starting a family, the constant travel is no longer tenable. Secondly, I don't feel good about promoting poker as an ambassador anymore (I can't tell amateurs they should come play online and it's beatable for them when I don't feel like it's true). Lastly, whether because poker got more competitive or because we got older (or likely some combination of the two), poker recently turned into a real job, requiring hard work and discipline to succeed. I had never treated the game that way–I always kept a very light poker schedule–I showed up and played for fun and did other projects back home as my "real work." The shift in the nature of poker and what it requires put me at a crossroads and asked the question of me whether I would rather change my relationship to the game or move on. To me, the opportunity to work hard and learn something totally new and get to keep poker in my arsenal of fun go-to hobbies feels like the right approach."
Selbst did note that poker has been "intellectually challenging, exhilarating, fun, and extremely rewarding" for the past 12 years. However, her plans for the immediate future include trading research and strategy for a hedge fund. While she says she will always love the game of poker and never truly stop playing, she's ready for a new challenge.
Felipe Ramos
Poker players across Brazil and beyond know of Felipe Ramos, or Mojave. His dynamic personality and passion for poker endeared him to poker fans around the world, and he rose to the level of the fourth winningest player in Brazil. His live tournament earnings top $2 million, though his online winnings are also substantial. His partnership with PokerStars took him around the world to play, where he racked up final tables from Macau to South Africa.
Ramos announced the end of his PokerStars deal in December but posted more details in a series of tweets on January 4 as it became official.
[1/5] As I have announced in December my departure, now it is official and I am no longer with PokerStars. I could not have reached more success in and off the tables as a PokerStars Team Pro in these 2,5 years we've been partners. And I am very thankful.

— Felipe Mojave Ramos (@FelipeMojave) January 4, 2018
He noted his gratitude for the 2.5 years of working with PokerStars, especially recognitions for cashing in the most countries and being an inspiring player. But when the time came to agree on a new contract, he and PokerStars were unable to do so.
"We did not reach an agreement, and it is time to move on. The company's priorities have changed. I am a poker ambassador. I build player bases, I inspire people to play poker and help them to start and keep going. That will always be my number one priority."
The Twitter posts ended with his signature positivity and gratitude to the poker community and friends.
Jason Mercier
With more than $18.5 million in lifetime live poker tournament earnings, Jason Mercier is ranked in the top 20 poker winners of all time. Less than ten years ago, he pounced onto the poker scene with a win at the European Poker Tour San Remo Main Event for approximately $1.3 million, and he never stopped. His accomplishments in poker are many and include five WSOP bracelets and wins in the LA Poker Classic, Wynn Classic, Five Diamond World Poker Classic, Southern Poker Championship, PokerStars European Poker Tour and North American Poker Tour, and others.
Mercier announced on January 6 that he stepped away from PokerStars at the end of his contract in 2017 and would not be as much of a frequent flyer on the global poker scene. His goal is to be a full-time husband to wife Natasha and father to son Marco born three months prior.
"The conversation about my contract was short and sweet. There were no hard feelings and there never would or could be. I was a PokerStars Pro for eight and a half wonderful years. I'm forever grateful that they took a chance on me when I was just a 22-year-old kid who had just captured his first gold bracelet in the summer of 2009. There were times when I thought I might be a PokerStars Pro for the rest of my life… hey, a kid can dream, can't he? Thank you to all of the wonderful people I worked with at PokerStars; your support and friendship has been invaluable."
Interestingly, Mercier's departure was the only one of the three that received its own article on the PokerStars blog and personal mention. "So, while he'll be missed as a PokerStars regular, we pass on our thanks and best wishes to Jason and his family, and look forward to seeing him at a PokerStars event soon."
.@JasonMercier is bidding farewell to Team PokerStars. Before stepping down he put the reasons for that decision in his own words – a tough choice, but a happy future ahead for the Mercier family. https://t.co/BWAjLXsouY pic.twitter.com/9tFCC0binm

— PokerStarsBlog (@PokerStarsBlog) January 7, 2018
Related Articles