Study: Millennials Favor Legal Online Gambling
By
May 31st, 2018 | Last updated on October 19th, 2018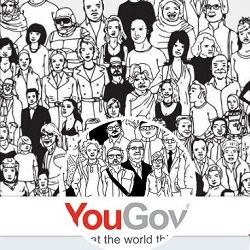 Casinos are depressing? Yes, to most millennials.
It is not a surprise to learn that most millennials believe that online gambling should be legal, but it is newsworthy that they also find traditional land-based casinos depressing. Younger consumers are also more likely to place bets with bookmakers online.
The results of the data from YouGov couldn't be timelier, as it was released just days after the United States Supreme Court overturned the Professional and Amateur Sports Protection Act, essentially giving all states the right to legalize and regulate sports betting as they see fit.
YouGov Data
The data focused on various age groups on the topic of gambling. There were three two major questions to which respondents had to agree or disagree, though they could also not answer.
The first topic centered on the notion that online gambling should be legal.
Ages 18-34: 50% agree, 28% disagree

Ages 35-49: 52% agree, 30% disagree

Ages 50-64: 41% agree, 43% disagree

Ages 65 and over: 27% agree, 59% disagree
The vast majority of people under the age of 50 believed that online gambling should be legal, and even those in the next age group were fairly even on the idea. It was only those 65 and over that disagreed strongly. It is no coincidence that most people in that same senior group are also the most likely to use technology sparingly and be wary of its safety and privacy.
The second related statement sought feelings about land-based casinos being depressing.
Ages 18-34: 47% agree, 33% disagree

Ages 35-49: 41% agree, 43% disagree

Ages 50-64: 41% agree, 45% disagree

Ages 65 and over: 38% agree, 49% disagree
The differences on the second statement were not as drastic as with the first, but it was clear that most people in the millennial group do find casinos depressing. Even those in the age groups between the millennials and seniors were split nearly down the middle, while most 65 and older disagreed that casinos were depressing.
Several states plan to move quickly to make sports betting legal in the wake of Supreme Court's decision. YouGov Profiles reveal US consumer 18-34 are more likely to agree (50%) that online gambling should be legal than disagree (28%). https://t.co/ygfGGzQW1S pic.twitter.com/yUwvo0k2kV

— YouGovUS (@YouGovUS) May 17, 2018
Further data was analyzed but not revealed in as much detail. It showed that 3% of millennials have placed bets with an online bookmaker in the past year, while only 1% of those 35 and over did.
In addition, traditional casino brands that comprise the land-based casino industry, like MGM Grand and Caesars Palace, received a higher impression score or favorable rating with older adults than they did with millennials. Those 18-34 gave a score of 6 with those 35 and older rating them a 9. As to whether or not those casinos are of good quality, older adults scored them with an 11 as compared to the average of 7 from millennials.
What Does It Mean?
Essentially, the YouGov data lines up with many other surveys and research projects that conclude online gaming is the wave of the future. Younger people want to play games on their computers or mobile devices, as they spend most of their time with technology on any given day. Older people tend to be wary of technology and are generally slower to trust computers with anything, especially something that has always been an activity relegated to casinos, card rooms, and other live settings.
With the recent Supreme Court ruling favoring sports betting – Two in three Americans (68%) in the latest Economist/YouGov Poll, Republicans and Democrats alike, find gambling morally acceptable. However, 32% disagree. https://t.co/yUUz4HdM9j pic.twitter.com/YP49Tng5zb

— YouGovUS (@YouGovUS) May 29, 2018
As millennials get older and invade other age groups, the numbers of people who believe in legal online gambling will rise. As with everything from shopping to reading books, the trend has been moving those activities online more and more in the past few years.
Casinos are also aware of these trends. Casino executives know that accessing young customers via the internet is the way to begin relationships and add them to their customer base. Casinos have to figure out how to maintain their land-based properties for the majority of older visitors but also find ways to make the casinos exciting for young people. The ideal situation is to be able to turn online customers into in-person visitors, but the major hurdle is not being able to offer games online in the first place. That bridge is going to be necessary to maintain the strength of the gambling industry as a whole.
What is YouGov?
Based in New York, YouGov is a global online community that conveys news and ratings in a way that engages people in political and cultural topics. The millions of readers around the world engage in an online dialogue about problems and solutions, brands and beliefs, behaviors and decision-making.
The panelists – or participants – span 37 countries and include more than four million people of all ages, socio-economic groups, and other demographics. There are approximately 1.8 million panelists in the US alone. The data about gambling was taken from a global panel and focused on general gambling questions as well as brand recognition items.
Related Articles