Some Poker Rooms and Casinos Prepare to Reopen
By
May 5th, 2020 | Last updated on March 15th, 2021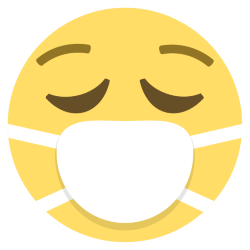 American casinos and card rooms have been shuttered since mid-March. The closures were a reaction to the coronavirus pandemic spreading in the United States and the state government and health officials' orders to stop everything. All non-essential businesses then closed in the first couple of weeks in March.
They've been closed ever since.
How to Reopen?
As May approached, major American cities (New York City) and states (California) hit hardest by COVID-19 began to see some reprieve. In many parts of the country, the stay-at-home orders worked to stop the spread.
Officials from the Centers for Disease Control and Prevention (CDC) urged no reopening from any state until their numbers of new cases decreased for 14 days in a row. However, this was not a requirement, and every state could make its own decision about how and when to reopen businesses.
Despite the chaos created by this every-state-for-itself approach, including mayors sparring with governors and no real guidance from the federal government, some states began to unveil reopening plans. Others extended their stay-at-home orders. But with the end of the lockdowns in sight for most communities, casino operators began to consider how to keep players safe when they do unlock the doors.
It has become apparent that every casino is going to put some precautions into place, increase cleaning standards, and refrain from letting people pack their bodies into small spaces together. But the approaches from one casino to another, one city or state to another, are varying widely.
Nevada: Chaos Central
The war of words between Governor Steve Sisolak (D) and Las Vegas Mayor Carolyn Goodman (I) have been quite public. Goodman has called on casinos to open and get back to business, while Sisolak claimed the state had not met the guidelines set forth by the CDC to proceed to the reopening process.
"Wow, that's really ignorant."

Anderson Cooper clashes with Las Vegas Mayor Goodman after she justified her wish to quickly reopen casinos, saying, "This isn't China, this is Las Vegas," after he showed her a graphic of how coronavirus could spread in a restaurant in China. pic.twitter.com/x1xvscDJsY

— CNN (@CNN) April 23, 2020
"We are clearly not ready to open."

Nevada Gov. Steve Sisolak responds to Las Vegas Mayor Carolyn Goodman's call for the city's businesses to reopen amid the coronavirus pandemic. "I will not allow the citizens of Nevada, our Nevadans, to be used as a control group." pic.twitter.com/YxMeTZGKt8

— CNN (@CNN) April 23, 2020
Sisolak extended his stay-at-home directive to May 15, and he wants to see a 14-day downward trajectory of new COVID-19 cases and hospitalizations. The problem, however, is that another 137 cases came in last night, as did five deaths. Overall, the numbers have been trending downward, but the situation is somewhat fluid.
Meanwhile, Sisolak put Nevada into the Western Pact with California, Oregon, Washington, and Colorado to coordinate their reopenings and share safe practices. With regard to Clark County, which contains the Las Vegas Strip, he said he is working with County Commission Chairwoman Kirkpatrick, not Goodman.
"I'm in regular contact with the resort operators," said Sisolak, according to ABC News. "It's not something as simple as flipping a switch and suddenly everybody is going to come back to Las Vegas." And he admitted that the casino reopenings will likely be in the third or fourth phase of the plan.
The Nevada Gaming Control Board offered a document for gambling establishments: "Health and Safety Policies for Resumption of Gaming Operations." It goes into great detail about everything from cleaning to employee training.
When it comes to casino games, machines must arrange seating at every other machine so patrons will not sit next to each other. Table games will require a similar seating arrangement so that only three players can be at a blackjack table, six at a craps table, and four at a roulette wheel.
Poker will be limited to four players per table. Casinos will be required to clean and disinfect everything from shufflers to toke boxes. And they will need to submit plans as to how they will disinfect the cards and chips.
Overall, these establishments must limit their occupancy to a maximum of 50% of the normal limit of the property.
The Nevada Gaming Control Board has released a list of policies for unrestricted licenses (like casinos)

Included are limits on how many players can be at table games:

Craps – 6
Poker – 4
Roulette – 4
Blackjack – 3https://t.co/YwJunrBPsK

— Kevin Mathers (@Kevmath) May 2, 2020
Who's In? Wynn
Wynn Resorts was one of the first companies to indicate it was ready to open. It revealed its extensive reopening plan in the third week of April. The "Wynn Las Vegas Health & Disinfection Program" instructs employees to remove chairs from and turn off every other slot machine. Every other chair will be removed from tables, and only every other table will operate a game (blackjack and the like).
This will apply to poker in the same way. Every other chair must be removed, leaving room for only about four players at each table.
The document's "Poker Operations" section is quite detailed. It starts with the cleaning and disinfecting protocol:
–Supervisors to disinfect table game rails and chair after each customer leaves.

–Supervisors to disinfect outside of shufflers every hour, inside once per week.

–Supervisors to disinfect podiums (phones, computers, all hard surfaces) at least once per hour.

–Dealers to disinfect table rating units each time they enter a game.

–Dealers to disinfect toke boxes.

–Every other table open and staggered.

–Dealers to verbally give breaks instead of tapping in.

–Guests will sanitize hands before the start of play.
They are working with experts to determine the most effective way to disinfect the poker chips. Seating for players is under review but is likely to mimic that of other table games, with open seats between players. Food service at the tables is also under review.
Curious as to poker players' takes on this (How Wynn intends to re-open their poker room once the time comes) https://t.co/IQ6TdEwmx6 pic.twitter.com/hf3JuR5Xgz

— Robbie Strazynski (@cardplayerlife) April 19, 2020
What About Atlantic City?
Since New Jersey was fairly hard hit by the coronavirus pandemic, Governor Phil Murphy hasn't been keen on reopening anything in the state too soon. And there hasn't been much pushback, as most recognize the risks involved.
Murphy has a great deal of influence as to when Atlantic City casinos will be permitted to reopen, but those establishments must also obtain the approval of the New Jersey Division of Gaming Enforcement. There have been talks with the casinos and ideas for reopening plans, but there is no target date.
Casinos, through the Casino Association of New Jersey, are also working with AtlantiCare to develop reopening plans. This will include protocols with health care metrics and data at the forefront of those decisions.
What reopened casinos in Atlantic City could look like. @RaveSantanaNJTV reports. https://t.co/XOEGu8oLPy | @CasinosNJ @LIGHTStockton

— NJ Spotlight News (@NJSpotlightNews) May 4, 2020
California Card Rooms Uncertain
Many California card rooms are anxious to reopen. However, there is nothing they can do until Governor Gavin Newsom decides that they can be a part of one of the reopening phases. The very cautious process thus far plus card rooms not being high on the priorities of facilities to reopen indicate that it could be a while.
The Bicycle Casino in the Los Angeles area has been ready with deep cleaning processes and is still inviting players with chips to bring them in for cleaning.
Don't forget to bring in your Bike Chips for a deep cleaning! We are open every Tuesday 10AM-4PM. CDC recommended protocols will be implemented for the safety of our employees and our patrons. #bicyclecasino #cleanchips #besttechwins #chipleader♠️♦️♥️♣️ pic.twitter.com/j61PAezSQ9

— Bicycle Hotel Casino (@BicycleCasino) April 27, 2020
Commerce Casino is also preparing to reopen. They took the opportunity to make some improvements to the property while also deep cleaning every inch of the building.
We're getting the tables ready for your return. Let us know which game you're looking forward to playing once we reopen.

Do you have any friends you haven't seen at #TheCommerce in a while? Tag them to let them know you miss them. #StayHome #StaySafe #WeAreALLINThisTogether pic.twitter.com/5TlH84pFvi

— Commerce Casino (@CommerceCasino) April 28, 2020
Derby Lane: First Poker Room to Reopen
It seems that Derby Lane in Florida will be the first poker room to reopen in the US since the shutdowns of mid-March. The poker room is a part of the racino that revolves around greyhound racing at the Tampa Bay track.
Racing will start again on May 8, and the poker room will follow on Monday, May 11. The hours will be 10am to 10pm daily. Of the 52 tables available in the room, only 13 of them will be available at first.
Derby Lane noted that it played 6-max tables when it closed in March and will reopen with 6-max tables.
The Derby Lane Poker Room will reopen on Monday, May 11th at 10am. The Room will be open 7 days a week from 10am to 10pm and will operate at 25% of its capacity.
We will have 13 of our 52 tables open, with a max of 6 players on each table. pic.twitter.com/iSUYertg9S

— DerbyLanePoker (@DerbyLane_Poker) May 4, 2020
Derby Lane Marketing Representative Alexis Winning provided a written statement to WFLA:
"All players will be required to wear face masks and utilize hand protection e.g. gloves while on company property/and or hand sanitizer. Players will have the option to use hand sanitizer in lieu of gloves if requested. Players that do not follow out social distancing requirements or act in a way that would cause concerns to other players will be asked the depart the property immediately."
While most staff at Derby Lane will be required to wear gloves and masks, poker dealers will be exempt. They will, however, use hand sanitizer regularly.
Much Speculation, Not Much Certainty
The reopening of poker rooms will be a touch-and-go process for the next few months, at the minimum. Every move is going to depend on the latest coronavirus numbers, approvals from gaming commissions and governors, customer behaviors, and many other factors.
In the time being, some companies have expressed which of their casinos will be the first to open of their particular properties.
Vital Vegas has been tweeting about the companies announcing their first-to-open priorities. Caesars Entertainment will push for Caesars Palace and the Flamingo in Vegas to be the first, and MGM Resorts will focus on Bellagio and New York New York.
Most poker players only ask that the casinos first to reopen their doors have a poker room inside.
Related Articles