World Poker Tour Holds Record-Setting WPT Japan
By
August 22nd, 2020 | Last updated on August 22nd, 2020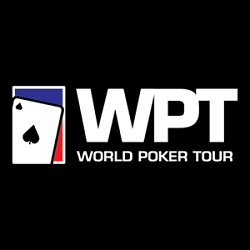 Remember when the World Poker Tour hosted live tournaments? Remember how they did that for almost 18 full seasons? Then, poker fans must also remember how the coronavirus pandemic swept the world in early 2020, forcing the WPT and all other poker tours – and casinos and cash games and everything else related to live poker – to halt operations.
The force of Covid-19 became apparent in Asian countries first and then in Europe. The WPTDeepStacks Paris was the last one on the WPTDS tour to run to completion. Sonny Franco won the Main Event title and €200K on March 2 at Club Pierre Charron. And in the United States on the main tour, the WPT Rolling Thunder barely finished at Thunder Valley Casino in Northern California before the state began closing nonessential venues. Tony Tran won that WPT title and $279,270.
And then, postponements turned into cancellations, and the future of live poker tournaments was officially on perpetual hold.
Of course, the World Poker Tour quickly partnered with PartyPoker to run a massive online poker series and then another. The latter – WPT World Online Championships – is ongoing and will continue through mid-September.
While most live poker tournaments remain on hold with no restart dates in sight, the World Poker Tour did sneak in an event in one of the countries least affected by Covid-19. The WPT Japan finished up this week.
#WPTJapan has set a new record 👏 726 entries in the WPT Main Event competing for $35,000 in WPT Passports 🇯🇵@japanpokerunion

Check out the recap of the Day 1 action at @sammy_corp and Hotel Gajoen before Day 2 starts in Tokyo!

➡️https://t.co/MA57Kl1bMC pic.twitter.com/AL6ZUzDIJ5

— World Poker Tour (@WPT) August 14, 2020
WPT Japan in Still-Covid-Driven World
The World Poker Tour's three previous treks to Japan had been successful, but the fourth one happened as Japan was grappling with a second wave of coronavirus cases. In the past month, testing discovered 33,813 new cases, with 185 of them resulting in deaths.
It was a risky move to host the WPT Japan in Tokyo August 10-16. But they did it as carefully as possible and set a new record.
Gaming company Sammy Inc. was the lead sponsor of the event and hosted the action at its headquarters. There were two starting flights, the first delivering 391 entries and the second 335. That put the total number of entries at 726.
Players had to qualify to play, as there was no official buy-in, per Japanese laws. And the prizes were all in the form of $35,000 worth of WPT Passport prize packages – not cash. There was also a side event – a freeroll for a trophy – comprised of 51 players from Keio University and the University of Tokyo.
Playing for the Trophy
There were 203 players who made it through to Day 2 of the WPT Japan Main Event. When they reduced the field to just three tables, Japan Poker Union did some livestreaming on Twitch.
The final table then played out with the top 15 players receiving some sort of WPT Passport, the minimum of which was worth $560. Then, the top five players finished as follows:
1st place:  Charlie (Nagata Ryuta) ($13K WPT Passport and trophy)

2nd place:  Hayatok ($6,410 WPT Passport)

3rd place:  Hi-Sama ($3,520 WPT Passport)

4th place:  KM ($2,460 WPT Passport)

5th place:  Honami ($1,760 WPT Passport)
Meet the #WPTJapan 🏆 @ryuta_charlie! Charlie wins a $13,000 WPT Passport for beating a record field of 726 entries 🇯🇵 See you soon at another WPT event!

Many thanks to @sammy_corp and @japanpokerunion 👏 https://t.co/PBMPKt1Efz

— World Poker Tour (@WPT) August 17, 2020
More to Come?
This WPT Japan event was not on the main tour nor on the WPTDeepStacks schedule. It was listed as a special event on the World Poker Tour website.
It seems there are other events tied in with this Japan tournament, but they are not listed in the same way. They are either on Season XIX of the main tour or WPTDS as follows:
September 18-21:  WPTDeepStacks Korea at Paradise City (KRW 1,650,000 buy-in)

October 1-5:  WPT Australia at the Star Gold Coast (A$5,400 buy-in)

November 11-24:  WPTDeepStacks Cambodia at Nagaworld ($1,100 buy-in)

December 16-20:  WPT Taiwan at Chinese Texas Hold'em Poker Association (TWD 33,000 buy-in)
These events are tentatively on the schedule, as anything may change with the trajectory of Covid-19 in these countries. State and local governments and health officials will make decisions about the tournaments, in conjunction with the WPT, soon.
Here is the wrap. Kudos to the players, @japanpokerunion and @sammy_corp for the amazing event. Congrats @ryuta_charlie! #WPTJapan #HotelGajoen pic.twitter.com/MmnUVLLui5

— Cathy Zhao 媛媛 (@CathyZhaoyuan) August 16, 2020
Related Articles