PPA No Longer Paying Staff as Deadline Approaches
By
March 21st, 2018 | Last updated on July 29th, 2018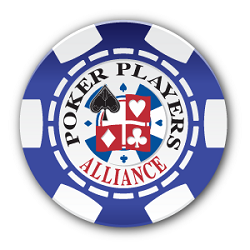 PPA faces its expiration date
Less than two weeks remain in the Poker Players Alliance campaign to raise $25,000. The deadline of March 31 is quickly approaching, at which point the poker advocacy organization will be forced to decide its future.
Will the PPA be able to continue to represent the interests of poker players in the United States?
Should the PPA revise its mission to include sports betting and other online gaming in order to broaden its base and fundraising possibilities?
Does the poker community value the PPA enough to want to see it continue?
These are questions that face the group after nearly a dozen years of representing the poker community on the federal and state levels in America.
It's easy to forget how much the PPA has done for poker over the years. We aren't patting ourselves on the back, but we do think it's important to remind the community of our work. Here are just a few: https://t.co/0QLng7jaW5

— PokerPlayersAlliance (@ppapoker) February 23, 2018
Empty Coffers
New PPA President Rich Muny spoke to Pokerfuse earlier this month about its fundraising campaign, and the situation came across as direr than many had known.
It was known that the PPA has been trying to inform its constituency of its need for membership fees and donations since the fall of 2017. Muny, who was then Vice President of Player Relations, took his message to online player forums and social media to kindly ask for contributions to support the organization. That plea seemed to have fallen on deaf ears.
When the PPA had everyone's attention in February, as they announced that longtime Executive Director John Pappas was stepping down and Muny was taking his place at the top of the organization, the group again made the financial situation known. This time, however, the PPA set a goal of $25,000 and a deadline of March 31, 2018. The messages came with the serious warning that "funding issues threaten to shut down the PPA" just after the success in Pennsylvania but before numerous other states could push their online poker bills over their respective finish lines.
PPA needs your help. In order to continue our advocacy efforts we need to raise $25k before the end of March. Will help us reach our goal? https://t.co/R4xgdekTvf pic.twitter.com/0XIalU0kV6

— PokerPlayersAlliance (@ppapoker) February 27, 2018
PPA President Speaks
Until the Pokerfuse interview was released, however, many did not know how strapped the PPA had been for money. "The PPA has no paid staff as of January 1 (I am an unpaid volunteer as well)," Muny said, "so continued viability is also dependent on continued volunteerism at the leadership ranks and within the poker community."
Not only is Muny volunteering as an advocate for poker on the state and federal level as the head of the PPA, there appears to be little to no money in the coffers for travel and accommodations to attend hearings, or for the time necessary to conduct research into supporters and opponents of online gaming, the laws in place or being proposed, or behind-the-scenes discussions about poker. Anything being done in 2018 and going forward is on a volunteer-only basis.
And the fundraising campaign is not going well. "Unfortunately," Muny told Pokerfuse, "to date we are far short of our goal." And he also noted what that might mean. "Key tools necessary for effective advocacy, like the ones we use to facilitate emailing lawmakers and sending out email alerts to the poker community would be lost." That financial support also maintains the website, which is evidently also at risk of an inability to continue functioning at the level it currently does.
While the PPA has taken support from donors such as PokerStars in the past, Muny noted that there are no such donors at this time. The negative publicity from the fight for online poker in California may have had something to do with the withdrawal of PokerStars as a sponsor, as many in the poker community slammed the PPA for fighting for a place for PokerStars in a new California market. The stance taken by the PPA and PokerStars, as well as the strong position by a large coalition of Native American tribes, brought online poker discussions to a standstill in 2016, and they have yet to recover.
Sports Betting as a Last Hope
As mentioned in previous articles and again in the Pokerfuse interview, a sincere interest in sports betting legislation across the United States could take the PPA in a new direction. The organization is considering the possibility of restructuring in order to continue working as well as to accommodate the large number of poker players who responded favorably to sports betting in a February survey.
We released the results of our #sportsbetting survey last week. Key findings include: 1) vast majority of poker players also wager on sports, 2) 90 percent support sports betting legalization! https://t.co/tnpz9tI8tN

— PokerPlayersAlliance (@ppapoker) March 6, 2018
Muny said this information is being considered. "There are no other organized grassroots in the United Stats that advocate for expanded gaming opportunities. PPA is in a unique position to help advance sensible sports betting policy at the state and federal level." This would likely be in addition to continued efforts for online poker. The inclusion of sports betting in its mission may open a new base of financial support in order to continue its operations.
The PPA has not had much success in its campaign thus far, at least not enough to consider continuing the PPA under its current mission. And little more than one week remains before the campaign ends.
Muny ended the interview with a final plea, "It has been an honor to serve and represent the poker community, and it is my hope that we can find a way to continue an organized effort for our game."
Related Articles