PokerStars Launches Side Bets and 6-Card Omaha
By
February 21st, 2020 | Last updated on February 21st, 2020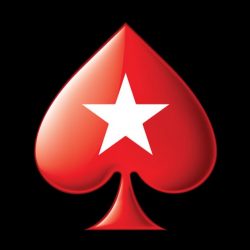 There must never be a dull moment at PokerStars. It seems the development team is always thinking of new games, new ways to boost excitement, new features.
Just in the last few weeks, PokerStars has introduced side bets and 6 Card Omaha to the global dot-com market, while also testing new features in other markets. Players in Denmark have seen the new lobby layout. Those in Italy can throw random items at each other.
Further, the world's largest poker site created a new landing page on its site for game integrity. It answers many questions about how the site monitors for unfair play and conducts investigations.
Placing Side Bets
Poker players are notorious for their side bets and prop bets. The new feature on PokerStars allows for them to make these bets on all Hold'em tables except Zoom.
There is now a "side bets" window at the bottom left corner of the screen when playing these cash games. It is located next to "chat" and "hands" functions.
The box allows them to propose a bet, and once it is approved, it happens on the next hand. Players can also see their history of side bets, along with their account balance, how much they bet, and how much they won or lost.
It's important to note that side bets are taken from the player's account balance, not from their chip stack at the table.
So far, this feature is available on the dot-com site, as well as dot-EU, dot-UK, dot-RUSO, and dot-net.
Players will be able to bet on things like whether you will be dealt pocket aces or whether the flop is paired https://t.co/HwEncFYHFt

— PokerNews (@PokerNews) February 20, 2020
Reintroducing Six Card Omaha
Technically, PokerStars never offered 6 Card Omaha, but Full Tilt did. And just a few weeks ago, Pokerfuse reported that PokerStars was going to deploy the game.
On February 18, it became official. It is now available in the dot-com, dot-EU, and dot-RUSO markets.
The site calls it Pot Limit 6 Card Omaha, but it's also been written as Six Card Omaha and 6-O. The game plays similarly to Omaha in that players must use two of their hole cards and three community cards to make the best hand. The difference in this version is that players receive six cards each instead of four.
All 6-O games are pot limit at this time. Players can bet the minimum (the size of the big blind) or up to the maximum, which is the size of the pot plus all bets on the table and the amount that player must call before raising. The PokerStars software will alert players as to those amounts.
PokerStars is also offering 6 Card Omaha tournaments, with more to be deployed based upon its popularity over time.
Pokerfuse noted that 6 Card Omaha is likely to be a permanent game, as is 5 Card Omaha and Courchevel.
ATTENTION ALL POT LIMIT OMAHA AFICIONADOS:

What's better than being dealt four cards?

That's right. Being dealt six cards.

6 Card Omaha Poker is now running on PokerStars: https://t.co/mMN0OX9Lwe pic.twitter.com/7NRJlNZUCg

— PokerStarsBlog (@PokerStarsBlog) February 18, 2020
New Lobby Design Being Tested
Players in Denmark took the first public look at a new lobby design for PokerStars several weeks ago. As a part of a new software update, players saw a flat design with a font that is easier on the eyes and not as thick as prior versions.
According to Pokerfuse, the new design – with rectangular buttons instead of ovals and more muted grey tones – is also used in dialogue boxes and individual tournament lobbies.
There is no indication as to when the change may be applied to other markets.
Exclusive: PokerStars Deploys New Lobby Design in Denmark https://t.co/vMfkEeJIAF

— pokerfuse (@pokerfuse) January 27, 2020
Throwing Objects in Italy
F5 Poker revealed that players on PokerStars in the Italian market can now throw things at each other in cash games.
There is an option next to their screen names to see items in a drop-down menu. Reportedly, they include a rose and a horseshoe. When players complete a challenge, they can unlock more items, like a fish and a cream pie.
PokerStars: Virtual Throwable Objects Available In Italy https://t.co/SRaYH5W5Ma

— F5 (@f5poker) February 13, 2020
New Game Integrity Page
PokerStars recently revealed its new website page dedicated to game integrity. Head of Game Integrity Baard Dahl noted that the new landing page aims to create more visibility and transparency.
Dahl's department notes its mission statement on that page:
"To provide the best online gaming experience by protecting players' interests and the integrity of our games, through objective and fair investigations."
The page reveals that the PokerStars Game Integrity department employs approximately 60 specialists, and they are a combination of ex-professional poker players, data scientists, and statistical analysts. They investigate possible incidents of collusion, multi-accounting and prohibited software use by players on the site.
PokerStars uses a purpose-built software to detect suspicious activities. The members of the team then examine flagged incidents and do so via a peer review system.
If you like to know more about @PokerStars Game Integrity, we now have our own landing page:https://t.co/E80EuWYKYs

GI has always been a bit of a black box, and while we are not going to reveal all our secrets, we aim to become a lot more visible moving forward.

— Baard Dahl (@bvdahl) February 20, 2020
Related Articles