PokerStars Removes Play-Money Games from Washington State
By
April 10th, 2018 | Last updated on July 29th, 2018
Home
»
Poker News
»
PokerStars Removes Play-Money Games from Washington State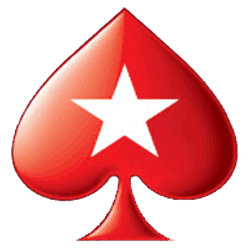 "Better safe than sorry" for PokerStars in America
Washington's gambling stance is complicated. There is a state lottery and legal charitable gaming activities like bingo, and there are Native American gaming facilities on tribal lands, but other forms of gambling are not only discouraged, they are criminalized.
Real-money online poker and other internet games, for example, are specifically illegal and punishable by incarceration. Even a first-time offender can receive up to 90 days in jail.
However, social gambling has been a mixed bag, especially for operators like PokerStars that offer play-money games. A recent court decision made it even more risky and prompted PokerStars to leave the market altogether.
What is Legal and Illegal in Washington State?
According to the Washington State Gambling Commission, there are a few activities that are legal when licensed. One of those is charitable gambling to raise funds for various organizations. The games in this category include card games, bingo, pull-tabs, punchboards, raffles, and amusement games. These must be cleared by the state and involve numerous restrictions.
The state lottery was created in 1982 and continues to be legal. Horse racing and pari-mutuel wagering have long been allowed, and the state has entered into numerous compacts with Native American tribes that allow them to operate gambling facilities on reservations. This was made possible by the Indian Gaming Regulatory Act passed by Congress in 1988. Sports pools are legal but under strict regulations, as are fishing derbies wildlife raffles, punchboards and pull-tabs.
Social card games have a special place under the law as legal only if "house-banked or player-funded" and must be licensed by the state, played under Commission rules, and include two or more players who are licensed by the Commission.
Strictly illegal activities include greyhound racing, bookmaking, animal fighting, sports betting, antique slot machines, card or dice games outside of legal establishments, and internet gambling, including daily fantasy sports.
The internet gambling prohibition is specific in that it bans gambling on the internet, operating an internet gambling site, installing or maintaining equipment to send or receive gambling information, and facilitating internet gambling "in any way." Penalties range from charges of a gross misdemeanor to a felony, and even first-time offenders can receive a sentence of up to 90 days in jail.
The state of Washington operates under the theory that the 2006 Unlawful Internet Gambling Enforcement Act bans online gambling transactions. And the state does use law enforcement means to crack down on "larger, higher level internet gambling activities, such as gambling sites and service providers." The Commission even cites an example: "We seized computers, records and money from EZPAY, an automated clearing house located in Chehalis, Washington that was providing payment services for internet gambling websites."
Officially, the state claims "there is not an active campaign against players," but it also states that "anyone who gambles on the internet runs the risk of prosecution."
Big Fish Loses in Court
The case that prompted PokerStars' withdrawal of its play-money products from Washington started with a 2015 case.
Cheryl Kater sued Churchill Downs, then-owner of Big Fish, an online casino based in Seattle that offers play-money games like virtual slots and card games like blackjack. She spent more than $1,000 on virtual chips that could not be translated into cash, but she contended that those chips represented "something of value," part of the definition of gambling in the Washington code of laws.
The case went before a US District Court in Seattle in 2016, at which time the judge threw the case out of court. She appealed on the federal level, however, and that judge from the Ninth Circuit came to a different conclusion, ruling that Big Fish Casino's play-money internet games are illegal online gambling as defined by the state of Washington.
Big Fish Casino video game constitutes illegal online gambling, federal appeals court rules https://t.co/YSBP8s8Qls via @GeekWire

— Victor Rocha (@VictorRocha1) March 29, 2018
Judge Milan Smith of the US Court of Appeals noted that the virtual chips are required to play the games on Big Fish's casino site. "If a user runs out of virtual chips and wants to continue playing Big Fish Casino," Smith wrote, "she must buy more chips to have 'the privilege of playing the game.' Likewise, if a user wins chips, the user wins the privilege of playing Big Fish Casino without charge. In sum, these virtual chips extend the privilege of playing Big Fish Casino."
Ultimately, the judge ruled that the virtual chips are "something of value" and illegal in Washington. The case was then returned to the district court level.
PokerStars Responds
The eventual final result of the Big Fish case will have implications for online gaming sites around the United States. Most states with gambling restrictions in their statutes use the term "something of value" in the definition of gambling, and this case may set the precedent that play-money and virtual chips do constitute something of value despite not requiring any payment to start playing on those sites.
Even so, the case is still open and awaits further action in the US District Court. It is not over.
That is why some were puzzled by the news that PokerStars withdrew its play-money online poker site from the Washington market. Even the Washington State Gambling Commission seemed confused.
Of course, it makes sense in that PokerStars has been and continues to be extra cautious as it pertains to numerous markets around the world, especially the United States. Since Black Friday in 2011, PokerStars and all affiliated companies have been adamant about sticking to the letter of the law and erring on the side of caution when the law is ambiguous. The company was blocked from Nevada but worked hard to get into New Jersey, and it will be a major player in the new Pennsylvania market as well. PokerStars wants its American market back and will play by all rules – even ones that have yet to be written – in order to do it.
PokerStars has responded to questions on Twitter about the move, saying it is seeking clarification of the state law and hopes to return to Washington at some point.
As a result of a ruling by the court of appeals on Thursday 29th March, we've removed the social gaming (Play Money) from WA. We are hopeful the law will be clarified and that when it is, we will be able to reinstate all Washington players at their current status.

— PokerStars (@PokerStars) April 9, 2018
PokerStars is using the "better safe than sorry" motto in America at this point. Some may question the seemingly premature move, but the company is taking no more risks.
Related Articles