PokerStars Preps for EPT Barcelona After APPT Manila
By
August 7th, 2019 | Last updated on August 7th, 2019
Home
»
Poker News
»
PokerStars Preps for EPT Barcelona After APPT Manila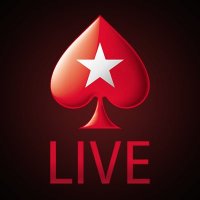 In the past several years, PokerStars has focused more on its online poker offerings rather than live tours. That does not mean, however, that the tours are not a big part of the picture.
PokerStars was once a master of live tournament series. The European Poker Tour (EPT) was a huge force in the global market, and other tours ran year-round, like the Asia Pacific Poker Tour (APPT), Latin American Poker Tour (LAPT), Australia New Zealand Poker Tour (ANZPT), Italian Poker Tour (IPT), North American Poker Tour (NAPT), UK and Ireland Poker Tour (UKIPT), and even the Czech-Slovak Poker Tour (CSPT). There were national series in France and Spain and Macau.
Since the focus of PokerStars has changed in recent years, mostly due to regulatory requirements in many countries, some tours were simply not feasible or purposeful.
That leaves three tours that are active on the PokerStars live tournament calendar – EPT, APPT, and BSOP (Brazilian Series of Poker). And PokerStars does have two offerings that are offshoots of a sort – the Campeonato Espana de Poker with PokerStars and the Italian Poker Open in collaboration with PokerStars.
APPT Wraps Manila
The Asia Pacific Poker Tour started 2019 with three events on its schedule. The tour first went to South Korea in April and then to Jeju in June. The most recent stop was in Manila, which ran from July 26 through April 4.
There were 25 tournaments on the APPT Manila schedule, and they attracted 5,740 players to compete for a total of ₱210,185,984 in prize money, an approximate equivalent of more than $4 million.
It all culminated in the Main Event which required a ₱65,000 buy-in and brought in 1,135 entries from 39 different countries. That created a prize pool of ₱64,405,575, or approximately $1,266,500. The top 135 players made the money, but it was Florencio Campomanes of the Philippines who won the title and ₱11,092,500 ($214,700) for his victory after a two-handed deal.
Champion! 🥇
Congratulations to Florencio Campomanes on winning the #APPTManila Main Event. The hometown hero picked up ₱11,092,500 ($214,700) for the win. 🏆🤑 pic.twitter.com/vTwK5d17zP

— PokerStars LIVE (@PokerStarsLIVE) August 5, 2019
At this point, however, there are no more APPT events on the official calendar. The page of the PokerStars website for the APPT reads, "Check back soon for more APPT events coming your way in 2019!"
BSOP Boasts Two More 2019 Stops
The Brazilian Series of Poker had a strong year, starting with a stop in Puerto Iguazu in February and then traveling to Sao Paulo in March, Salvador in April, Hot River in May, and then the Winter Millions in Sao Paulo in July.
The Winter Millions boasted of 26 tournaments and more than R$9 million in guaranteed prize money. The Main Event drew 2,169 entries and surpassed the R$5 million guarantee by setting a prize pool of R$5,335,025. Lucas Santana won the title and R$626,447 in the end.
(Non-Brazilians will have a difficult time following the BSOP action because no updates are posted in English or on the primary PokerStars website.)
Season 14 of the BSOP will continue on with an October stop in Gramado, Rio Grande do Sul. That Lawn stop is schedule for October 3-8. And the BSOP Millions is set for November 26 through December 5, though no details are provided on the BSOP website.
Mais um BSOP vem aí! Bora aproveitar os satélites que já começam nesse domingo. Vamoooo! https://t.co/NdQLqEE4xc

— PokerStars Brasil (@PokerStarsBR) August 2, 2019
EPT Lives on as Primary PokerStars Tour
The European Poker Tour has been revamped through the years, but it forges on with massive events and festivals throughout the year. The 2019 tour hosted the annual stop in Monte Carlo in late April through early May, followed by a June stop in Madrid.
Next up is the EPT Barcelona, which will kick off with some Campeonato Espana de Poker events, with the entire festival set for August 20 through September 1.
There will be more than 50 events at the Casino Barcelona during the series, with some of the primary attractions being these tournaments:
–€1,100 EPT National:  August 21-25

–€5,300 EPT Main Event:  August 26 – September 1

–€1,100 EPT Seniors:  August 23-24

–€550 EPT Cup:  August 23-25

–€100,000 EPT Super High Roller:  August 24-26

–€10,300 EPT High Roller:  August 30 – September 1
From there, the EPT will offer two more stops on its 2019 schedule:
–EPT Open Sochi in Russia:  October 4-13 at Casino Sochi

–EPT Prague in Czech Republic:  December 6-17 at Hilton Prague
Yet to book accommodation for EPT Barcelona? 🤔⏰
Check out our discounted rates courtesy of @PSLiveTravel, including Hotel Arts.
Details ➡ https://t.co/M8NDyx1Le4 pic.twitter.com/RkqjIAAkDM

— PokerStars LIVE (@PokerStarsLIVE) August 6, 2019
Related Articles