PokerStars Launches Stars Rewards for New Jersey Players
By
November 18th, 2018 | Last updated on November 18th, 2018
Home
»
Poker News
»
PokerStars Launches Stars Rewards for New Jersey Players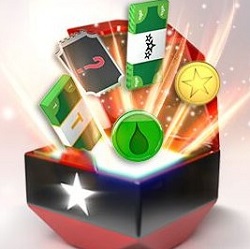 There is no doubt that the new US online poker market is difficult for operators to navigate, as every game and offering must be cleared through regulators. Many markets have hoops through which operators must jump, too, but there's something special about states like New Jersey. However, after much ado and months of work, PokerStars was able to launch its Stars Rewards program in New Jersey.
PokerStars confirmed in August 2018 that its latest player loyalty program called Stars Rewards had been implemented in all markets around the world…except New Jersey. And while New Jersey players were the only ones still using the previous system of points and rewards, PokerStars was in the process of switching them over to Stars Rewards. There had been no date given or plans unveiled, but it was going to happen sometime before the end of 2018.
And in the middle of November 2018, it happened.
PokerStars Stars Rewards Goes Live in New Jersey: https://t.co/OajCnbE8w9 pic.twitter.com/fF1b6hX4kD

— pokerfuse (@pokerfuse) November 13, 2018
What are Stars Rewards?
The new PokerStars player loyalty program is one based on each player, as the rewards are personalized to cater to each person's play and preferences. Players earn points through real-money online poker play, and points add up to chests that include cash and prizes.
There are six different chests to be awarded based on the player's level of action, and they offer an escalating series of possible rewards. They include everything from cash to tournament tickets, StarsCoin that can be used in the Rewards Store, and boost points that add up to more rewards. The chests are:
–Red = up to $50

–Blue = up to $100

–Bronze = up to $250

–Silver = up to $500

–Gold = up to $750

–Platinum = up to $1,000
Every player is eligible for Stars Rewards and can join the program at no cost by clicking on the avatar for the program in the software. Players can earn rewards through online poker play as well as through action in the PokerStars casino and sportsbook.
Just joined Stars Rewards? Want to know how it works? pic.twitter.com/hhMhymeHQS

— Stars Rewards (@StarsRewards) October 24, 2017
New Jersey Promotion
In order to introduce New Jersey players to the new program, a promotion is being offered to award shares of $250,000 to players. The promotion will continue until all of the money has been awarded via chests containing cash prizes of $1,000.
Players must compete in real-money online poker games to earn points, which leads to the chest reward. Each chest – no matter the color – could contain a $1,000 cash prize. If not, other personalized prizes will be in the chest, so everyone wins something.
Troubles Seem So Far Away
The primary reason to switch New Jersey players to the new Stars Rewards program was to put all markets into the same system. However, there were also ongoing and frustrating problems with the New Jersey VIP Club.
According to posts in forums and on social media, New Jersey players had become increasingly frustrated with the VIP Club, as there were errors in the tracking systems. Players were unable to determine their rewards status and progress, and the resulting complaints required PokerStars to consistently apply extra rewards to compensate for the problems. The frustrations on both ends had been accumulating for much of the year.
Essentially, Head of Customer Loyalty Dylan Coady admitted that the bulk of the problems stemmed from the rest of the world having been introduced to the new program while New Jersey remained on the antiquated one that was not supported properly due to maintaining two systems. The only fix was to apply Stars Rewards to the only market that had yet to receive it.
With that complete, the transition will likely lead to a much smoother rewards process for PokerStars and its players in New Jersey.
Momentum for PokerStars NJ
While online poker in New Jersey remains a troublesomely underperforming vertical as compared to online casinos and sports betting, PokerStars did have a solid month in October. The latest numbers from the Division of Gaming Enforcement showed PokerStars' revenue eclipsing that of WSOP/888, which had been holding the market lead since the tri-state shared liquidity network took shape in May.
PokerStars' October success can be partly attributed to its successful New Jersey Championship of Online Poker (NJCOOP), the largest series of the year that saw its cumulative prizes exceed $1 million. The market has been on a serious downswing for more than a year, but in that market – a small but unique and important one – PokerStars has been fighting for and winning players from its competition.
The implementation of Stars Rewards is another positive step in the market and a way for PokerStars to compete with the other sites in the state.
Related Articles