PokerStars Expands Seat Me, Limits Cash Multi-Tabling
By
July 13th, 2018 | Last updated on July 29th, 2018
Home
»
Poker News
»
PokerStars Expands Seat Me, Limits Cash Multi-Tabling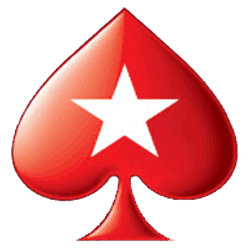 PokerStars has found a great deal of success with the Seat Me system.
The largest poker site in the world has long been working to make its online tables safer and eliminate practices like bumhunting, and the Seat Me system has been one way to do that. It also helps eradicate the use of seating scripts, software programs that are used to search hand histories for bad players and seat program users near them.
Not all professional players like the automatic seating process for cash games, as their study – electronically or otherwise – of other players is nullified when they cannot purposely find and sit near players identified as weak. But overall, Seat Me has been making amateur players feel more comfortable and bringing more of them to the tables.
Seat Me still allows players to select their game preference and stakes, but they are then automatically seated. PokerStars has repeatedly noted that it more accurately mimics the process of seating in any live poker room, as players are not usually allowed to choose their tables or opponents.
Further Seat Me Rollouts
The Stars Group Director of Poker Innovation and Operations Severin Rasset announced further Seat Me rollouts this week.
It started in early 2017 with PokerStars in the Spanish, French, and Portuguese markets. After each launch of Seat Me, adjustments were made to improve the system and continue the expansion. Since then, even more upgrades have prepared it for the Italian market.
Should the Italy site go smoothly, the entirety of PokerStars, meaning the dot-com site, will roll it out later in the year. This was supposed to be accomplished last year, but Rasset noted it took more time than anticipated "for the right reasons." He added, "We felt it was important to proceed carefully until we were confident that Seat Me was having a positive impact."
Can't think of a single game introduced by PokerStars in the last two years that hasn't had a blind lobby. KO, PowerUp, Spins, now Split Hold'em. Wonder what's stopping them switching over to Seat Me globally.

— Nick Jones (@pokerprojones) March 28, 2018
Limiting Multi-Tabling in Cash Games
PokerStars.IT will also serve as a test market for limiting the ability to multi-table in cash games, beginning on Monday, July 17. No player will be able to compete at more than six regular cash game tables at one time.
10 Multi-tabling #Tips – Play at Peak Performance https://t.co/drvegkLzhg #multitabling #Pokerstars #poker pic.twitter.com/Sz0uPNQVDj

— Acesup (@aces_up4108) October 7, 2017
The reason behind the change is that PokerStars claims to receive a significant number of comments relating to stalling players, those who are consistently slow to act. When the team behind the scenes looked at the data, they discovered it happened most frequently when players were playing multiple tables at once. While most of the time, those players acted more quickly than average, when they did pause to consider a move, their pause time was longer than those playing at only one table. Multi-tablers who took a long time to make a move at one table also affected the others they were playing.
Why set the limit at six tables? PokerStars has determined that 99.7% of its players play from one to six tables at a time, with only that slight part of a percentage playing more than six.
It is unclear how long the table limitations will run in Italy in order to garner enough data to compare to existing information. However, they not only want to examine the time it takes for multi-tablers to act but also the feedback from players.
Evolution
It should go without saying that as online poker players change, the game must change with it. Rasset noted, "As hosts, it is our responsibility to create rules which will maximize everybody's chances of enjoying their poker experience free from unnecessary frustration."
However, many would argue that it's not necessary to fix things that aren't broken. Pro players may argue that a few extra seconds of waiting for another player to act shouldn't prompt a site-wide change that will seriously affect players who depend on multi-tabling to make a living.
In fact, those players most affected will likely feel that PokerStars is adding insult to injury. It wasn't long ago that PokerStars removed the traditional VIP program that took away the benefits of achieving Supernova and Supernova Elite status, which affected the full-time grinders the most. It seems that change after change takes aim at pro players and makes it tougher to maintain their careers.
PokerStars would likely argue that the changing online poker ecosystem requires the company to focus more on recreational and amateur players, which comprise the vast majority of its customers.
Rasset addressed those concerns briefly. "It is not always possible to please everyone but our goal as a team, and my personal goal, is to build games that are as sustainable as possible. This is achieved by creating an atmosphere where the game is fun, fast and enjoyable for all. In the long run, I hope players will stay with us and the multi-tablers will adapt to this change and do the same."
Related Articles