PokerStars Takes BSOP and Lex Live Online
By
April 12th, 2020 | Last updated on April 12th, 2020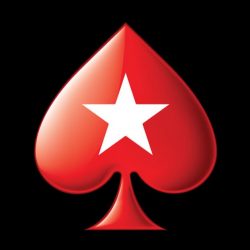 As one poker tournament after another has been cancelled due to the coronavirus pandemic, poker tournament operators tried to take their series online. Obviously, PokerStars has an easier time in doing so that most others…but there were a lot of factors to weigh and quite a few series to adjust.
One of the series cancelled by the shutdowns surrounding COVID-19 was the Brazilian Series of Poker. It transformed into an online series without much trouble and saw big numbers.
The next series to go online is Lex Live, the series featuring Team PokerStars Online Pro Lex Veldhuis. And that is now scheduled to go online at the end of April, though the live version is merely postponed at this point.
BSOP Brings Solid Results
On March 27, PokerStars decided to cancel stop on the upcoming Brazilian Series of Poker (BSOP). The tour was indefinitely suspended, and its resurrection will depend upon the ways of the pandemic and the travel and gathering restrictions that result.
But PokerStars immediately scheduled the first BSOP Online, a series that ran from April 3-6. It offered 11 tournaments online with $605K guaranteed.
The BSOP Online Main Event was a $215 affair with its own $200K guaranteed prize pool. It took place on April 5 and attracted 2,572 entries to create a massive prize pool of $514,400. And in the end, a Russian player with the screenname "AxelwOw~" won the tournament for $75,238 and a BSOP bracelet.
Veja os números finais do @BSOPoficial Online, que distribuiu quase US$ 1.5 Milhões em premiação e contou com a participação de jogadores de 96 países!

ℹ️ https://t.co/MpRahsiluD pic.twitter.com/XaRonTQc79

— PokerStars Brasil (@PokerStarsBR) April 7, 2020
From Lex Live to Lex Not Live
The beauty of Lex Live series was the togetherness, the bringing together of players who follow Lex Veldhuis on Twitch. And they play nearly a week together in a casino in the UK, a series with a variety of games and buy-ins – something for everyone.
Lex Live 1 took players to Belgium in March of last year, and Lex Live 2 delivered a series to London in October. Lex Live 3 was scheduled for Aspers Casino in Stratford Westfield City in London April 17-26.
Thinking of heading to London for #LexLive 3 in April to meet up with @LexVeldhuis, have some laughs, & play some poker?

We don't blame you.

From how to get there & where to stay to online satellites & fun activities, here's all you need to know: https://t.co/Cl1DcA9r49 pic.twitter.com/x3jx2vSELz

— PokerStarsBlog (@PokerStarsBlog) January 7, 2020
And then a pandemic forced its cancellation.
Incredibly sad to announce Lex Live 3 is cancelled/postponed. It was one of the hardest decisions I've had to make, but I think particularly for this event and my community the right one. Please read this for a more extensive explanation and whats next <3https://t.co/qqZZ1xrJnR

— Lex Veldhuis (@LexVeldhuis) March 12, 2020
PokerStars and Lex worked together to take the series online, now called Lex Not Live. The goal is to offer a series of low to medium buy-in tournaments for the members of Lex's Twitch community…and anyone else who wants to join in the fun.
Veldhuis understands that it's not the same. "I know it's hard to substitute the whole event and experience… it's impossible, really," he said. "But this is something we can do online that will soften the flow and will make the pain a lot less."
The schedule will be as follows:
–Tuesday, April 21:  $22 PLO Lex Veldhuis Open

–Tuesday, April 21:  $11 6+ Hold'em

–Wednesday, April 22:  $22 Mini Big Bounty NLHE

–Wednesday, April 22:  $16.50 NLHE Heads-Up Turbo Zoom PKO

–Thursday, April 23:  $22 NLHE Freezeout

–Thursday, April 23:  $11 FU Flip

–Friday, April 24:  Video game day

–Saturday: April 25:  $55 NLHE High Roller

–Sunday, April 26:  $33 NLHE Lex Not Live Main Event
Arranging a home game with friends can be tricky, so imagine organizing an online tournament series for an entire community.

Thankfully, @LexVeldhuis has taken care of it.

LEX NOT LIVE (April 21-26) has low buy-ins and fun formats.

All the info: https://t.co/VFLihFaZu7 pic.twitter.com/ahxiKftQ9Y

— PokerStarsBlog (@PokerStarsBlog) April 8, 2020
Related Articles