Former Poker Pro Jepsen Guilty of Fraud and Hacking
By
December 28th, 2019 | Last updated on December 28th, 2019
Home
»
Poker News
»
Former Poker Pro Jepsen Guilty of Fraud and Hacking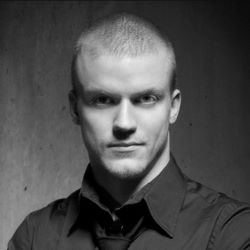 A decade ago, Peter Jepsen was an EPT champion, an admired high-stakes online poker pro, and even a sponsored pro at various times with Betfair, Ladbrokes, and Full Tilt Poker.
The Danish poker pro was a part of the wave of Scandinavian players (Scandis) who were dominating the game during the poker boom. Jepsen was one that almost seamlessly transferred his online poker skills to the live tournament tables.
Everything changed in 2014, however, when he was charged with cheating via poker software that allowed him to see other players' computer screens. The Danish Economic Crime Department charged Jepsen and two others with the crimes.
Though it took quite a few years for the courts to work the case through the system, Jepsen was ultimately found guilty earlier this month.
Jepsen on a Poker High
Poker players emerged from around the world during the poker boom, though quite a few came from Scandinavian countries. Known for their aggressive styles and online poker prowess, they were generally feared at the tables.
Jepsen was among them. In his early 20s and an injured military veteran of the Iraq War, he was a quiet but powerful poker player.
His first big score came in late 2006 when he played the Caribbean Poker Classic on the Caribbean island of St. Kitts. He finished third in the Championship for $165,000. Several months later, Jepsen played the European Poker Tour in Warsaw, and he played the EPT Main Event, winning it for the equivalent of $415,679.
At the same time, he was making a name for himself online, playing at some of the highest stakes. That led to a sponsorship in the fall of 2007 with one of the leading sites at the time, as he became a member of Team Full Tilt.
Jepsen went on to play predominantly online poker, even playing what was, at the time, one of the biggest hands in the game's history. He took down a pot of more than $499K from Tom Dwan.
By 2009, Jepsen had parted ways with Full Tilt and signed on to represent Ladbrokes Poker and then Betfair Poker.
Interestingly, Jepsen reported in 2008 that he was almost the victim of an online scammer. Someone posed as an employee of a poker company at the time and sent a file for Jepsen to download. That file turned out to be a trojan file, one that would have allowed the originator to view everything on Jepsen's computer, including his hole cards while playing online poker. Jepsen played the role of the hero by speaking about the incident, how he protected his data, and how other players could be scammed.
In 2009, Jepsen made another claim that someone tried to hack into his computer again. That time he claimed that someone hacked a friend's account and sent a link. When he clicked that link, he noticed something suspicious and eventually found out it was a trojan.
Fast Forward to 2014
As detailed in this 2014 article by PocketFives, a number of high-stakes online poker players had been accusing someone of installing trojan hacking programs onto their computers or selling cheap laptops to them with the program already installed. The software – Remote Access Trojan (RAT) – allowed the hacker to view the victims' computers as they played online poker, hole cards and all.
Poker players tried to solve the crime and eventually began pointing fingers at Jepsen. They eventually took their suspicions to the Danish authorities, who started an investigation.
Tanskalainen Peter Jepsen sai juuri usean vuoden vankeustuomion siitä, että oli kusettanut miljoonia dollareita asentamalla haittaohjelmia pokeriammattilaisten tietokoneille. Lyhyesti siitä, kun jouduin samanlaisen kusetuksen uhriksi Barcelonassa 2013. https://t.co/kCW6DJCT1V

— Jens Kyllönen (@RealJeans89) December 13, 2019
The Copenhagen Police worked with the Economic Crime Department to investigate Jepsen.
Long Road to Justice
The court finally put Jepsen on trial on charges of fraud, though he pleaded not guilty.
According to TV 2, a Danish news outlet, the Copenhagen City Court ruled that Jepsen did, in fact, commit fraud against other poker players by installing a spy program on their computers from 2008 to 2014. He not only used the malware to view his opponents' hole cards when playing online poker, he also gained access to their bank accounts and stole money directly.
Jepsen was formally convicted of fraud and hacking, leading to the illegal profiting of approximately DKK 26,376,929, which is equal to more than $3.9 million.
The judge sentenced Jepsen to three years in prison, though six months were deducted from that time due to the length of time it took to hear the case.
In addition to the jail sentence, the court ordered Jepsen to repay the money to the victims of his crime. The amount to be repaid is NOK 26,000,000, which equates to just under $3 million.
Jepsen immediately appealed the decision to the Eastern Lands Court, demanding an acquittal.
Peter Jepsen Verdict a Mixed Victory for Poker Justicehttps://t.co/XMcvkLzAZZ

— Flushdraw (@FlushdrawPoker) December 9, 2019
Related Articles