Poker Host of Winning Poker Network to Close
By
July 16th, 2018 | Last updated on July 29th, 2018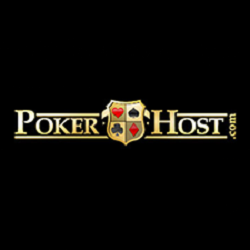 Poker Host is an online poker site with a complicated history but one that has an end date. The site announced this month that it will close its virtual doors on July 31, 2018.
The July 3 notice was sent to Poker Host players and posted on numerous forums to give players ample time to withdraw their funds. There are some methods available free of charge with other options offering their normal fees for payouts. It seems that every player will be paid prior to the site's closing.
An Announcement
The message from Poker Host itself was as impersonal as it gets.
"We regret to inform you that as of July 31st, Poker Host will be closing its doors and ceasing operations. We'd like to thank you for your past business and support over the years and wish you the best of luck in the future, both on and off the tables."
The management then listed withdrawal options and suggested that players seeking an alternative site on the Winning Poker Network (WPN) should consider Americas Cardroom.
July 3rd, 2018 – The Winning Poker Network (WPN) today confirmed that partner site Poker Host will no longer be part of the network as of July 31st, 2018. The site, which operates independently from other WPN card rooms and is not owned or operated by WPN, is ceasing operations.

— ACRSTormers (@ACRSTormers) July 3, 2018
The press release from WPN at least seemed a bit more thoughtful, at least with words from WPN CEO Phil Nagy. "Over the last several years," he said, "we've enjoyed a great partnership with Poker Host and are sad to see them go. We wish the team behind Poker Host nothing but the best of luck in their future endeavors."
That same announcement also clarified that Poker Host was not owned or operated by WPN, only a partner on the network and operated independently from other WPN sites.
As noted by Poker Host, any withdrawals submitted via Bitcoin and Skrill will be handled at no charge to the customers, while all other methods will apply the usual fees. Payouts are also being expedited so as to clear accounts as quickly as possible. It is unclear as to what will happen to monies left in player accounts after July 31, but they will likely be absorbed by Poker Host in its dissolution.
Ups and Downs of 13 Years
Poker Host launched in 2005, at the same time during the poker boom when numerous other poker sites were emerging and trying to stand out from the crowds.
According to reports, Poker Host was originally on the Dobrosoft Network, one that hosted a number of sites, some well-known like Daniel Negreanu's Full Contact Poker and BetCris. It then moved to Tribeca Tables, home to Doyle's Room and PaddyPowerPoker, until Playtech bought the network. Poker Host then went to the Microgaming Poker Network and on to Cake, which became the Horizon Network, and then the Equity Poker Network. It finally moved to WPN in late 2014, where it remained since.
The most frustrating part of the Poker Host history for its players was its frequent changing of networks and association with sometimes-untrustworthy networks like Cake. But there was also a period in 2014 when the site began to expel players who had been known to make a profit from the Poker Host tables. Those who won a lot of money were designated as unwanted for their "aggressive play" and asked to withdraw their funds as their accounts were closed.
PokerHost is leaving the Winning #Poker Network!

This is the 5th network they have left in recent years! Only this time, it's permanent! #onlinepokerhttps://t.co/r1JmdFrLhp pic.twitter.com/bs04E28o86

— ProfRBcom (@ProfRBcom) July 4, 2018
Throughout the site's history, though, players had little trouble being paid. There may have been times when withdrawals lagged temporarily, but payments were made. This might be one of the reasons that Poker Host kept its loyal player base for many years.
Time to Say Goodbye
As mentioned, players can withdraw via Bitcoin and Skrill with no fees applied whatsoever. It doesn't appear that players can simply transfer funds to another site on WPN, as is sometimes possible on internet poker networks, but withdrawals appear to be expedited at this time to clear accounts before the end of July.
Related Articles