Pennsylvania Online Gambling Stuck in Budget Hell
By
September 7th, 2017 | Last updated on July 27th, 2018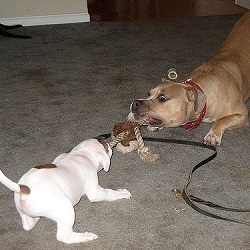 Pennsylvania lawmakers continue budget battle
Nothing has changed with the status of online gambling in Pennsylvania in the past few weeks. As a matter of fact, state legislators have yet to return from their summer break that officially began on July 22. Without the full legislature in session to resolve the ongoing and overwhelming budget crisis, not much will change.
Members of the state legislature will return to work in Harrisburg next week.
Meanwhile, the budget situation has become more dismal. Pennsylvania is running so low on funds that the balance sheet is beginning to look awfully red, and Governor Tom Wolf is on the verge of freezing state spending.
Stuck in the middle is online gambling. It is an integral part of the gambling expansion bill, versions of which passed both the House and the Senate earlier this year. And that gambling expansion bill may or may not be a part of the plan to cover the budget deficit in order to implement said budget and move forward with other state business.
Budget Battle
Pennsylvania lawmakers determined their final budget over the summer that will cost the state $32 billion. The problem is that they cannot seem to solve a $2.2 billion deficit. That is a problem.
Some of the solutions floated in the past month or two include a tax increase, borrowing from a previous tobacco settlement, and simply borrowing the money. One solution is the gambling expansion bill, which can provide several hundred million dollars per year at a minimum. It certainly doesn't resolve the majority of the deficit, but it will help.
The two versions of the gambling bill passed by the House and Senate were mostly similar, with small details about online gambling in dispute but relatively easy to fix. The taxation and licensing rates for online gambling operators must be negotiated, but there is likely some middle ground upon which to settle. The big issue, however, is the inclusion of video gaming terminals (VGTs) in the bill. The House version of the gambling expansion measure includes VGTs, despite the Senate unequivocally stating that its members will not agree to it. The VGT issue has been in and out of the discussion for months, and it is unclear if the House is willing to give it up or if the bill will die because of it.
Meanwhile, the state is running out of money. In mid-August, it was reported that the state's primary bank account was going to hit negative numbers by August 29. It is unclear if that happened, but the governor is now forced to decide which bills will be paid in September, as there is not enough for all of them.
Latest Developments Still Include Gambling
While the majority of lawmakers remain on their summer hiatus, some have been working on some preliminary solutions for the budget problem. The State Senate came up with a $2.2 billion revenue package to fix the deficit, and that plan includes a tax on natural gas drilling, borrowing from the aforementioned settlement with tobacco companies, and gambling expansion.
A group of House Republicans have an alternative idea. They want to garner the funds from 400 accounts that hold $12 billion in revenue, some of which are reportedly dormant and have not been used in years. Some of those accounts do belong to projects like transportation systems and environmental cleanups, though, so the Senate members want more details before consideration. It should be noted that this plan excludes all of the Senate suggestions, including gambling expansion, which includes online poker and casino games.
Rhetoric ramping up on PA budget. Wolf still supports Senate revenue plan with online gambling. https://t.co/Csq5x2NP8o

— Dustin Gouker (@DustinGouker) September 5, 2017
The battle over the accounts and budget solutions continues during the break but will kick into high gear when all members return to work next week.
And Gov. Wolf will be watching and waiting for a quick resolution. He took to the media this week to warn that the state will "get hurt" by the financial crisis if a solution is not agreed upon in short order. He noted that he will be forced to start freezing spending by September 15, which could affect major aspects of daily life for Pennsylvanians, such as school funding, road repairs, volunteer fire protection, and emergency response systems.
News should emerge within the coming week as to the preferred plan or some type of compromise. Supporters of online gambling can only wait and see if their revenue-producing industry will be legalized as a part of that deal.
Related Articles