OSS Cub3d Returns to Americas Cardroom in February
By
January 22nd, 2019 | Last updated on January 22nd, 2019
Home
»
Poker News
»
OSS Cub3d Returns to Americas Cardroom in February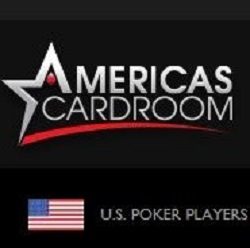 The most popular online poker sites get to know their players and develop offerings to cater to them. Larger sites have a tougher time when designing poker tournament series, however, because they want to include players at a variety of stakes.
Americas Cardroom has figured out a way to do that with its Online Super Series (OSS) Cub3d. It has grown in recent years into a series of tournaments that is so inclusive to all players that the site just announced the seventh iteration of it.
Essentially, OSS Cub3d combines three tournament series into one, which will run from February 10 to March 10, 2019. Nearly 170 online poker events will be included in the full series, and they will offer a cumulative $8 million in prize pool guarantees.
Our popular #OSSCub3d returns February 10th to March 10th. Get ready for three consecutive tourney series with $8,000,000 in guaranteed prize pools, including two $1,000,000 events. See more here https://t.co/HX0SM7u1Qy. #Online #Poker #Tournament #Series #ACR pic.twitter.com/cN9FWrsho9

— Americas Cardroom (@ACR_POKER) January 21, 2019
Of course, there will be satellites into all of the major events. And players can also win by accumulating points throughout the series to qualify for leaderboard prizes.
First Up: MOSS
Americas Cardroom will kick off the series with MOSS, the Mini Online Super Series, scheduled for February 10-17. There will be more than $1 million total guarantees over the course of the 48 tournaments, and it will culminate in the $88 Main Event on February 17, which requires only an $88 buy-in and a $300K guarantee.
As an example of what the series has to offer, here is a list of the events scheduled for the first day:
Event 1 (1pm):  $5 NLHE with $20K GTD

Event 2 (2pm):  $20 NLHE with $60K GTD

Event 3 (3pm):  $50 NLHE with $125K GTD

Event 4 (4pm):  $2 NLHE 6-Max with $3K GTD

Event 5 (8pm):  $10 + $10 NLHE Hyper Mega Super Knockout with $8K GTD

Event 6 (9pm):  $50 + $50 NLHE Hyper Mega Super Knockout with $15K GTD
Second, the Original OSS
The day after MOSS finishes its 48 tournaments, the original Online Super Series gets underway, running from February 18 to March 3. There will be 96 tournaments in all, not including satellites, and that will put $4.3 million in prize pool guarantees on the tables. On the final day of action, the Main Event will welcome players with a $540 buy-in and $1 million guarantee.
To get a feel for this series, check out the offerings on Day 1 alone:
Event 1 (3:30pm):  $200 NLHE 6-Max with $80K GTD

Event 2 (5pm):  $5 NLHE with $4K GTD

Event 3 (6:15pm):  $300 NLHE with $100K GTD

Event 4 (6:40pm):  $15 NLHE with $15K GTD

Event 5 (8pm):  $10 Six-Plus Hold'em 6-Max with $2K GTD

Event 6 (9pm):  $40 NLHE Hyper Turbo Megastack with $12K GTD
Finally, BOSS Steps In
The last and final part of the series is the Bigger Online Super Series, or BOSS. This will get underway the day after the OSS finishes, carrying on from March 4-10. The buy-ins will be higher for this set of 25 tournaments, but that also translates into higher guarantees – $3.2 million in total. In that same vein, the finale will be the biggest of the three as well, with a $2,100 buy-in Main Event on March 10 and a $1 million guarantee on that prize pool.
With more on the line each day, there will be fewer tournaments scheduled each day, but every one of them will bring the big names in poker to the virtual tables:
Event 1 (3:30pm):  $250 NLHE with $100K GTD

Event 2 (6pm):  $500 NLHE with $125K GTD

Event 3 (7:20pm):  $300 NLHE 6-Max with $100K GTD
Three Series, Three Leaderboards
There will be a separate leaderboard for each series, so players can earn points in MOSS events, then OSS, and then BOSS. Based on the buy-in amount, how many players register, and the finishing place, each player will earn points to qualify for special prizes in the form of seats to the upcoming ACR Venom tournament. The date(s) for Venom have not yet been announced, but there will be a $5 million prize pool guarantee (out of which $1 million will be set aside for the winner), and seats will cost $2,650.
The top three MOSS leaderboard finishers, four OSS finishers, and three BOSS finishers will each receive a seat into VENOM.
Related Articles