Online Poker May Benefit from MGM Deals with Boyd and GVC
By
August 3rd, 2018 | Last updated on April 10th, 2021
Home
»
Poker News
»
Online Poker May Benefit from MGM Deals with Boyd and GVC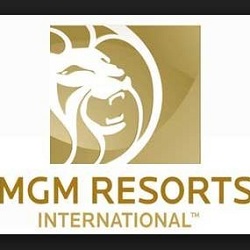 This is a massive partnership, one that will undoubtedly change the face of the United States gambling market. The big announcement took the sports, gambling, and business world by storm this week when MGM Resorts International announced partnerships with both GVC Holdings and Boyd Gaming in the United States to expand its abilities to their possibilities for sports betting and online and mobile gaming.
The top priority is sports betting, and MGM admits that the move – at least with GVC Holdings – was inspired by the United States Supreme Court decision that overturned PASPA (the Professional and Amateur Sports Protection Act). Each state in America was thereby given the choice to enter into sports betting, and many of them have done it or are poised to pass legislation to make it happen.
MGM's new relationships with GVC and Boyd present opportunities across the country for sports betting in casinos and online, as well as for other types of online gambling, including casino games and poker.
This is big. Online gambling is coming! #mgm #boyd and #GVC working together. Love it. $mgm $mgp $byd https://t.co/tEU7fRIMnb

— Ross Gerber (@GerberKawasaki) July 31, 2018
Official Business
Both of the announcements were made on July 30 to kick off the week.
The press release regarding the MGM deal with GVC called it "the establishment of a 50/50 joint venture to create a world-class sports betting and online gaming platform in the United States, well-positioned to engage in the new opportunities… The new venture will have exclusive access to all US land-based and online sports betting, online real money and free-to-play casino gaming, major tournament and online poker, and other similar future interactive businesses – facilitating entry into multiple digital gaming verticals under the playMGM and partypoker headline brands. The venture will also allow for full integration between the MGM Resorts and GVC loyalty programs, enhancing the user experience and value proposition for existing and future customers."
It was also noted that this will provide the companies access to the market in 15 states, which will give them access to approximately 90 million people.
Regarding the MGM deal with Boyd, the announcement noted the "unprecedented partnership to significantly increase each company's market access and customer base throughout the United States. Under this partnership MGM Resorts and Boyd Gaming will both have the opportunity to offer online and mobile gaming platforms – including sports betting, casino gaming and poker – in jurisdictions where either Boyd Gaming or MGM Resorts operate physical casino resorts and online licenses are available."
This partnership will also expand their reach in 15 states but use a national approach to mobile and online sports betting, real money casino gaming and poker.
No Ignoring Online Poker
There is little argument that sports betting is the primary focus of the deals. This ensures that MGM, Boyd, and GVC pick up a piece of that lucrative market as it begins to grow.
The way to maximize the benefits of these partnerships, however, is to encourage states to legalize online sports betting, not just betting at statewide casinos. Many states are hesitant to expand in that direction for the same reasons that lawmakers have downplayed the importance of all online gambling to date – technology is complicated and player protections are difficult to understand. States like New Jersey have successfully implemented numerous player protections, geolocation, and payment processing methods, but they can be difficult to grasp for those new to the discussion.
Hats off to @MGMResortsIntl who have announced big deals with GVC, NBA and @boydgaming. By far the most interesting is the fact that MGM and Boyd are willing to share licenses to ensure both can distribute online sports betting in as many states as possible. Go online or go home

— Charles Gillespie (@charlesgillespi) August 1, 2018
New Jersey's success, however, must be understood in order to push lawmakers to legalize any type of online gambling or betting. And there are no better partners to do it than GVC and Boyd, both of which have participated in the New Jersey market and know how it all works.
When online sports betting is legalized, there is little reason to exclude online poker and casino games from those laws. Through this partnership, it is more likely that MGM will push for all of the games to be included in one bill as various states consider the legislation. MGM was a powerful lobbying group before these deals and will have even more input with legislators going forward.
According to Online Poker Report, there is a list of states in which MGM and/or Boyd operate land-based casinos, and all of those might be in play for legalized online poker and casino games.
–Illinois

–Indiana

–Iowa

–Kansas

–Louisiana

–Maryland

–Massachusetts

–Michigan

–Mississippi

–Missouri

–New York

–Ohio
Of course, Pennsylvania, Nevada, and New Jersey are also in the mix, but they already offer online poker. Michigan and Illinois still have internet poker bills in play in 2018, and several of the others have considered it in the past and are likely to do so again.
While there are certainly no guarantees that online poker will accompany sports betting bills in states considering legislation, the MGM-GVC-Boyd partnerships significantly improve the chances.
Is the @MGMResortsIntl and @NBA partnership a slam dunk for the future of US sports betting? Read up and then tell us what you think. https://t.co/VdMjxgq1md

— Poker Alliance (@ppapoker) July 31, 2018
Related Articles