All New Jersey Gaming Revenue Increased in March
By
April 19th, 2021 | Last updated on April 19th, 2021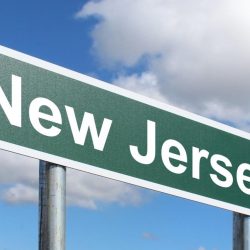 The New Jersey gambling industry is well on its way back to normal. It will be some time before land-based casinos and tracks resume full-capacity business. It may be even longer before slot machines and casino game tables are placed in close proximity as they were before the pandemic.
Speaking of the pandemic, its impact on 2020 numbers is still coming to light. This month, the New Jersey Division of Gaming Enforcement released the final 2020 year-end overview. While it was in line with most expectations, the numbers themselves were a bit jarring.
-2020 net revenue: $1,860,516 (down 40.2% from $3,109,984 in 2019)

-2020 gross operating profit/loss: $117,524 (down 80.2% from $593,889 in 2019)
The Borgata finished the year with the most revenue of the licensees, with the Hard Rock following in a distant second. But it was Ocean Resort that saw the smallest percentage of decrease over the previous year, with Borgata and Golden Nugget each seeing revenue dips of more than 50% year-on-year.
Hotel occupancy for 2020 was also predictably dismal, with all casino hotels averaging only a 61.7% occupancy rate. Even that, though, omitted the periods of complete shutdown when hotels were ordered closed by state government and health officials.
But as the New Jersey DGE released the March 2021 revenue numbers, it shows an upward trajectory for all forms of gambling in the state from February to March. And everything except online poker showed significant year-on-year increases as well.
Online Poker: Taking Gains Where Possible
During March of 2020, the pandemic swept across the United States, prompting shutdowns of all nonessential businesses, casinos among them. With live poker rooms unavailable in every state, poker players logged on to the online poker sites in New Jersey. Throngs of new players signed up and played online in March – and April and May – of 2020.
This year, players are returning to the live tables. They're willing to play with plexiglass separating players, wear masks, and abide by all health guidelines just to be at the tables again. That meant that the March 2021 numbers dipped from the previous year.
–March 2021 online poker win:  $2,699,921

–February 2021 online poker win:  $2,480,910

–March 2020 online poker win:  $3,629,112

—Month-on-month:  8.8% increase

—Year-on-year:  25.6% decrease
Technically, if one would recalculate the February-to-March revenue taking the days into consideration – 28 days in February to 31 days in March – online poker revenue actually dipped 1.7% in March. But that's just between us. The online poker sector needs to take wins where it can get them.
Online Casino Games: Up and Up
It is no surprise to see online casino games, which include slots and table games, up for the month and the year. Despite the surge of players online in March 2020, this year's figures are even higher…by quite a significant margin.
As usual, this also puts the entire internet gaming win up from the previous month and the year. Online casino games revenue has grown so much that it is now more than half of the land-based casino win. Of course, brick-and-mortar establishments remain at limited capacity, but internet gaming becomes more integral to the New Jersey gambling industry every month.
–March 2021 online casino games win:  $110,969,266

–February 2021 online casino games win:  $91,329,675

–March 2020 online casino games win:  $61,192,791

—Month-on-month:  21.5% increase

—Year-on-year:  81.3% increase
The combined online poker and casino games win tells the same story. And it also overrides the year-on-year poker decrease.
–March 2021 total internet gaming win:  $113,669,187

–February 2021 total internet gaming win:  $93,810,486

–March 2020 total internet gaming win:  $64,821,903

—Month-on-month:  21.2% increase

—Year-on-year:  75.4% increase
That growth for the sector is likely to continue throughout 2021, even as casinos eventually find their way back to full capacity.
Sports Betting: On the Rise
As with every other part of the gambling world in New Jersey, sports wagering revenue increased monthly and annually. It improved from February due to more sports getting underway, team starting new seasons, and all of it resuming something resembling normalcy.
–March 2021 sports betting win:  $60,755,472

–February 2021 sports betting win: $46,213,864

–March 2020 sports betting win:  $13,181,101

—Month-on-month:  31.5% increase

—Year-on-year:  360.9% increase
This growth is also likely to continue. The dismal numbers in 2020 were results of a sports betting industry still finding its footing and the stoppage of nearly every sport in the world.
Total NJ Gambling: Atlantic City is Back
Last year, the overall numbers from March were only the tip of the iceberg of the economic fallout from the pandemic. Casinos and sports only stopped operations in the latter half of the month, but the revenue drops were already in motion. Total land-based casino win amounted to little more than $85M in March 2020, and it was on its way down.
In March 2021, despite some restrictions still in place, revenue is back on the rise and leaving 2020 in the Covid-19-laden dust. Casinos, in particular, saw a 132.8% year-on-year rise in slot machine win and 82% rise in table game revenue. Put that together, and casino revenue increased 116.3% on the year.
And all of that contributed to very solid numbers for the entire industry last month.
–March 2021 total gaming revenue:  $359,298,260

–February 2021 total gaming revenue:  $288,264,651

–March 2020 total gaming revenue:  $163,472,813

–Month-on-month:  24.6% increase

–Year-on-year:  119.8% increase
Altogether, New Jersey collected $37.7 million in gaming taxes in March 2021.
Related Articles